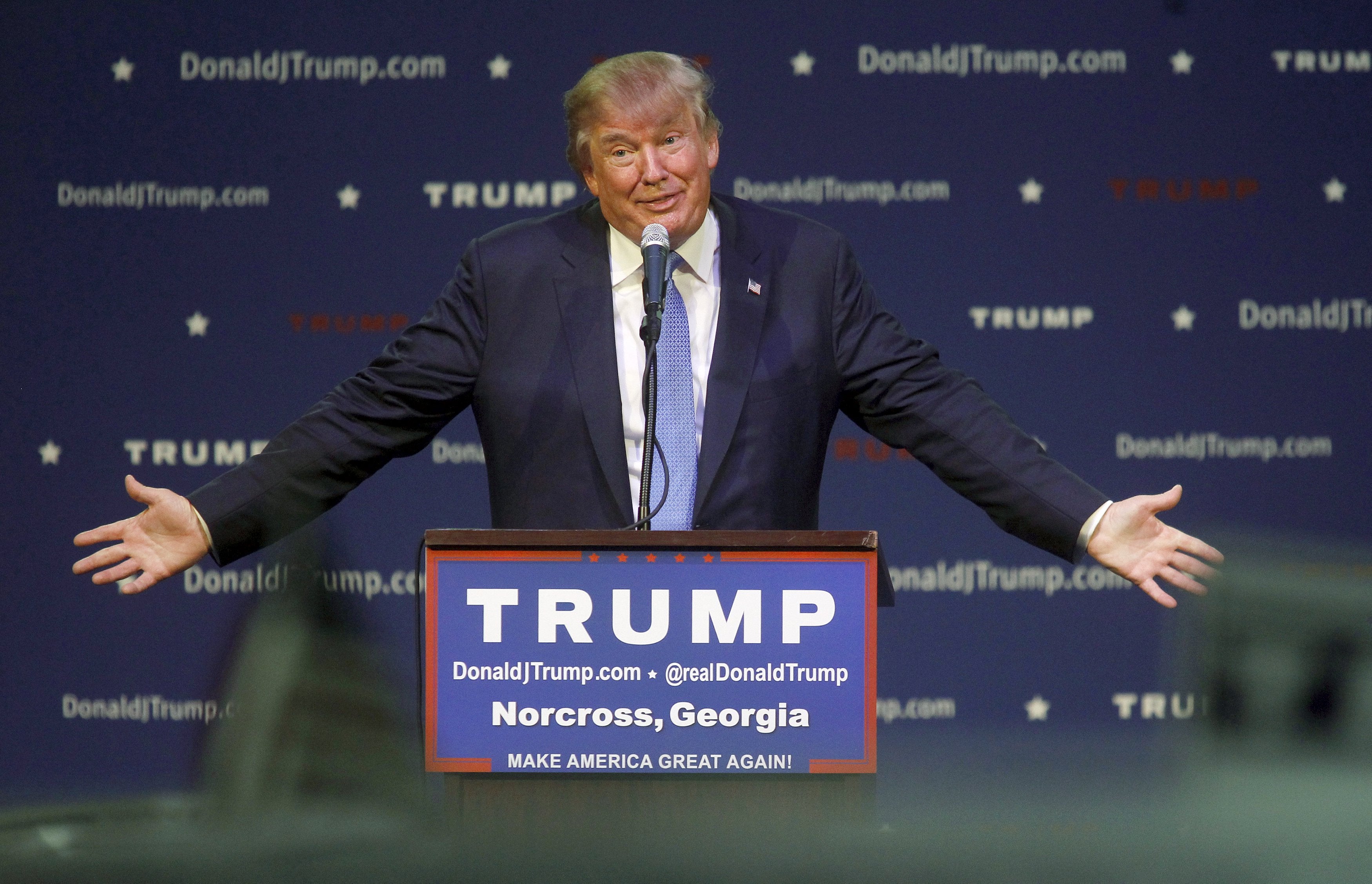 CNBC agrees to Donald Trump's and Ben Carson's debate demands
After Donald Trump and Ben Carson threatened to boycott CNBC's Oct. 28 Republican primary debate, the network has given in to the front runners' demands and will limit the event to two hours.
The billionaire businessman celebrated the news on Twitter:
Republican National Committee Chairman Reince Priebus also tweeted about the news:
Carson and Trump sent a letter to CNBC on Thursday demanding that the Boulder, Colorado debate be capped at "120 minutes including commercials," and allow opening and closing statements. If those stipulations weren't met, the letter read, "[neither] Mr. Trump or Dr. Carson will participate."
The network originally planned for the debate to stretch two hours, with commercial breaks adding up to 8-16 minutes. They also intended to forego candidate remarks at the beginning and end of the Oct. 28 forum.
The White House hopefuls were informed of the debate plans in a conference call with CNBC and Republican National Committee officials.
After several campaigns complained about the format, CNBC suggested Thursday that it would be open to modifying the debate constraints.
"We started a dialogue yesterday with all of the campaigns involved and we will certainly take the candidates' views on the format into consideration as we finalize the debate structure," CNBC spokesman Brian Steel said in a statement to the Associated Press.
Trump and Carson, who are currently leading in the polls of the GOP field, likely had leverage over CNBC because of the huge audiences they have helped attract so far: Twenty-four million people tuned into Fox News see the first Republican debate in Cleveland, and another 22.9 million watched CNN's Republican debate in Simi Valley, California.
Thanks for reading CBS NEWS.
Create your free account or log in
for more features.