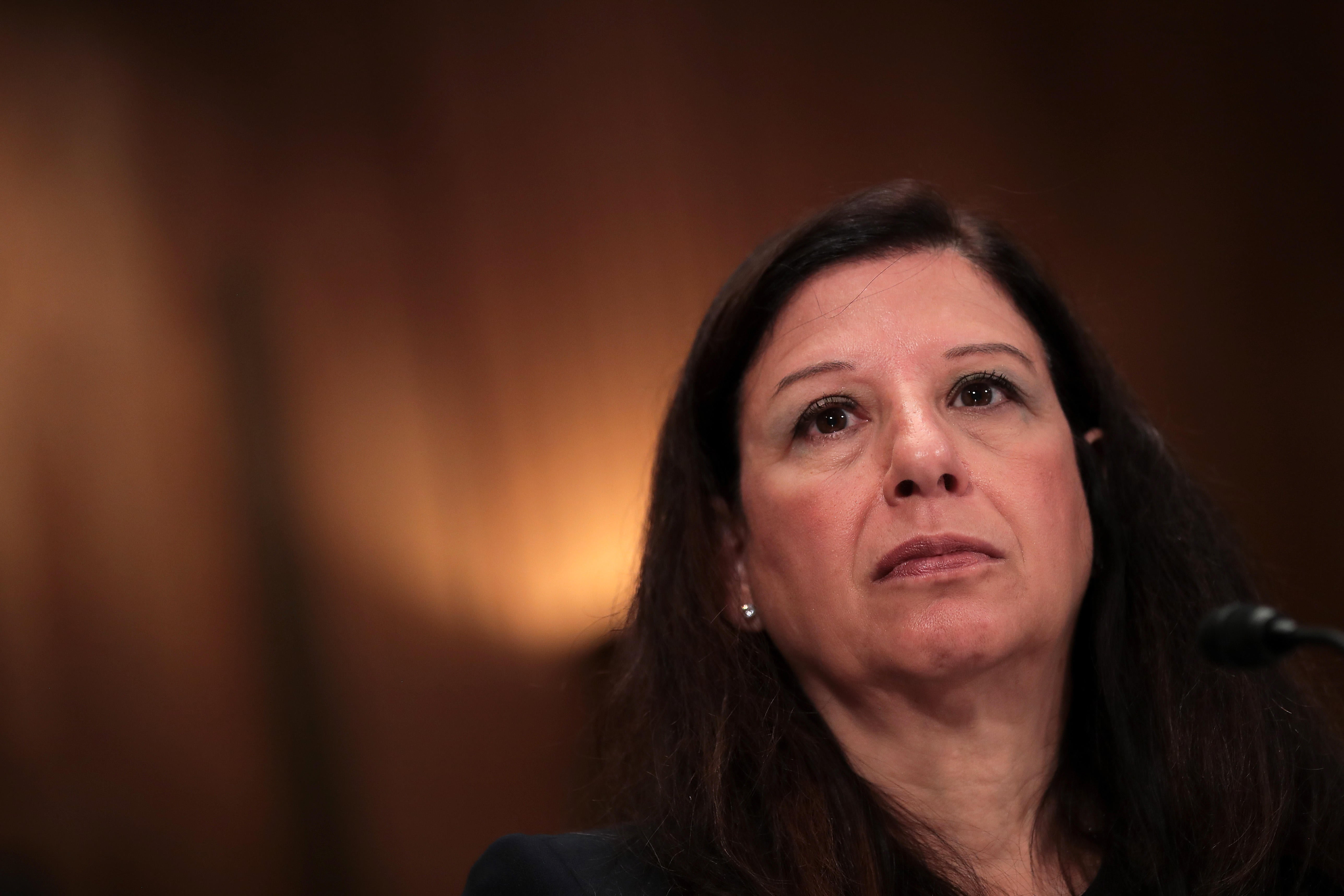 Trump official calls Puerto Rico response "a good news story"
WASHINGTON -- The mayor of Puerto Rico's capital pushed back Friday against a comment from a member of President Trump's Cabinet that the federal response to the devastation in Puerto Rico was "a good news story."
Acting Homeland Security Secretary Elaine Duke made the comment Thursday in the White House driveway, adding that "the relief effort is under control."
"I am very satisfied," Duke said. "I know it's a hard storm to recover from, but the amount of progress that's been made - and I really would appreciate any support that we get - I know it is really a good news story in terms of our ability to reach people and the limited number of deaths that have taken place in such a devastating hurricane."
But San Juan Mayor Carmen Yulin Cruz heatedly denied that. She said on CNN: "This is a people-are-dying story."
Duke visited the island Friday to survey damage and meet local officials. Asked about her Thursday "good news" comment, she said: "There is so much more to do. We will never be satisfied. That is why we are here."
Duke was one of several members of the Trump administration Thursday to push back against reporting that the federal government was slow to respond to the storm, which knocked out power and left Puerto Rico's 3.4 million people short of food and water.
Mr. Trump pledged a relentless effort to help Puerto Rico recover from hurricane devastation following the remarks. He said the island is "totally unable" to handle the catastrophe on its own.
"They are working so hard but there's nothing left," he said. "It's been wiped out."
According to Mr. Trump, all appropriate agencies of the government "are fully engaged in the disaster and the response and recovery effort."
Earlier, he tweeted: "The fact is that Puerto Rico has been destroyed by two hurricanes. Big decisions will have to be made as to the cost of its rebuilding!"
Mr. Trump is expected to survey the damage on Tuesday.
Thanks for reading CBS NEWS.
Create your free account or log in
for more features.