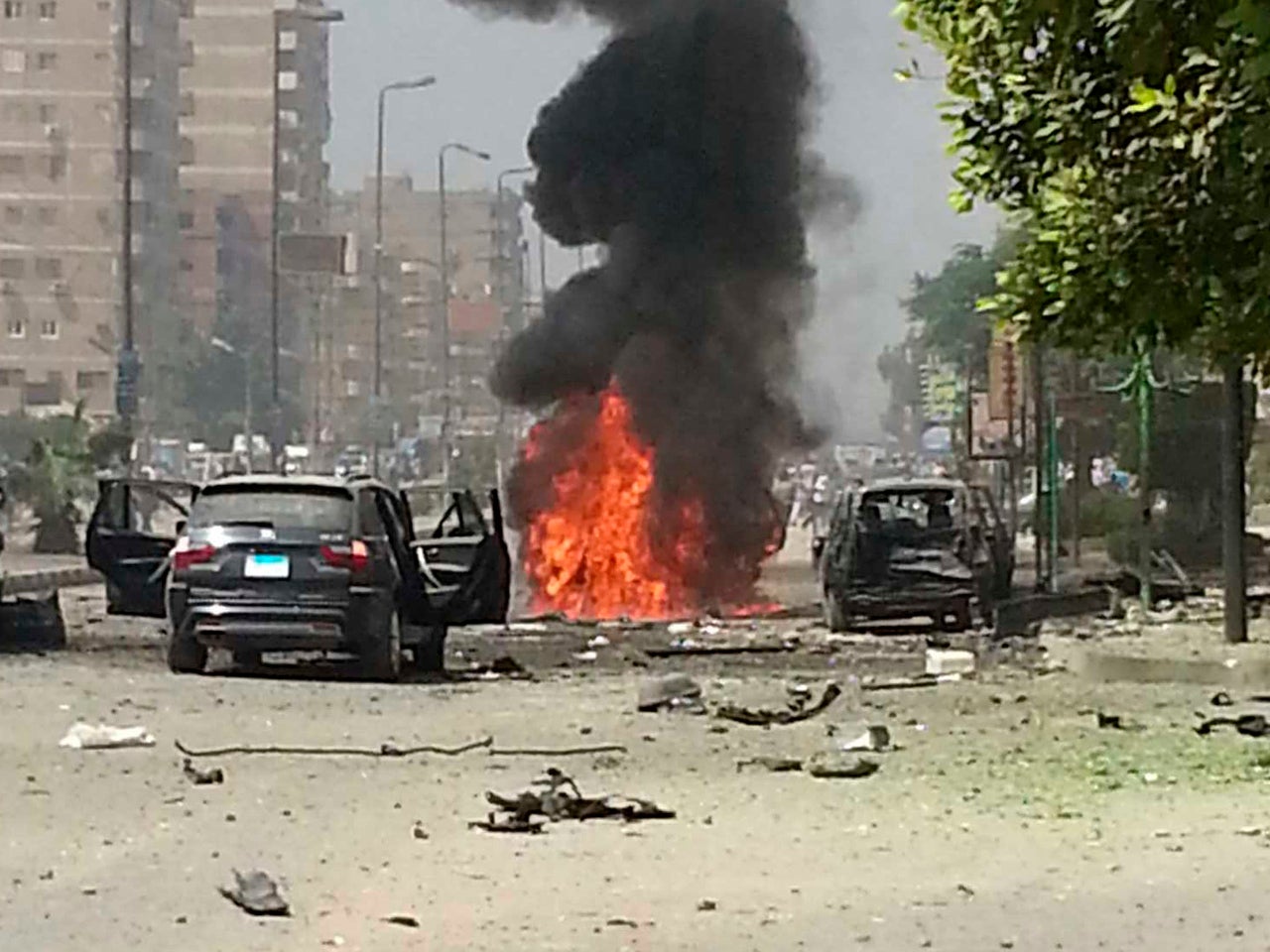 Egypt terror group from Sinai claims suicide attack on Interior Minister
An Egyptian terrorist group based in the restive Sinai Peninsula has claimed responsibility Monday for an attack on Egypt's interior minister in Cairo last week.
Ansar Bayt al Maqdes had previously only attacked targets in Sinai and Israel. The Sept. 5 attack in central Cairo was Egypt's first suicide bombing and a worrying departure from the groups normal targets.
The group said it would release a video of the attack.
Interior Minister Mohammed Ibrahim narrowly escaped the assassination attempt, when a suspected car bomb tore through his convoy, wounding 22 people and leaving a major Cairo boulevard strewn with debris -- the first such attack since the military ousted the Islamist president.
The strike, which left several other charred cars and broken building facades, escalates the confrontation between the new leadership and Islamists. It also hiked fears of a militant campaign of revenge for the coup and raised the likelihood of an even tougher hand by authorities against protesters demanding Mohammed Morsi's return to office.
The interim president and other officials immediately compared the attack to the days of the Islamic militant insurgency of the 1980s and 1990s, when radicals battling security forces in the south also attempted numerous assassinations. Militants failed in attempts on the lives of at least four successive interior ministers, the last in 1993, and succeeded in killing the parliament speaker.
The insurgency also provided then-autocratic ruler Hosni Mubarak with one justification for maintaining a state of emergency nationwide for his entire rule, lifted only after he was driven from power by an uprising in 2011.
Since Morsi's ouster in the July 3 coup, Egypt has been back under emergency law, and police have arrested nearly 2,000 members of his Muslim Brotherhood and other Islamist supports.
In mid-August, authorities moved in on two pro-Morsi sit-ins in Cairo after days of warnings, forcefully dispersing the crowd. In the process, hundreds were killed and counter-violence was set in motion, as government buildings, police stations and churches came under attack around the country.
Islamic hard-liners have stepped up attacks on security forces in the Sinai Peninsula and in the south, tried to rocket a ship in the strategic Suez Canal, and have increasingly brought attacks to the capital.
Thanks for reading CBS NEWS.
Create your free account or log in
for more features.