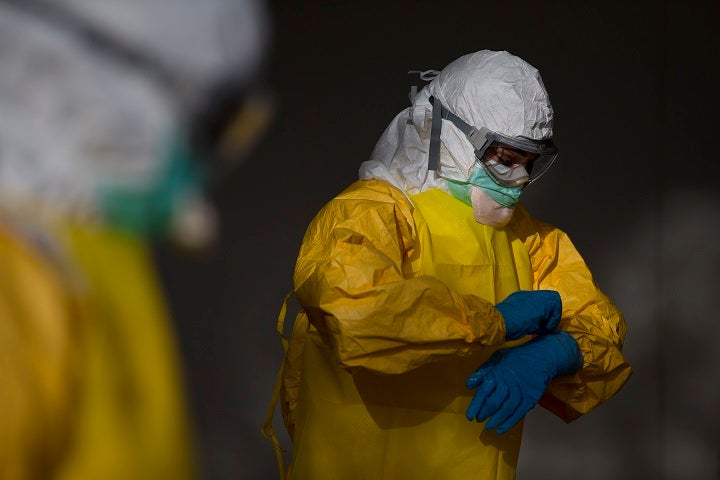 CDC admits to mistakes in Ebola protocol
For weeks, health officials reassured the public about Ebola, saying the nation's health care system would contain the virus.
But now, the Centers for Disease Control and Prevention (CDC) is admitting that mistakes were made, reports CBS News correspondent Mark Strassmann.
The CDC has gotten a lot of criticism, especially from nurses in Dallas who said they had neither the proper training nor equipment to treat Ebola patients.
Even the agency has criticized its own initial response and is now taking steps to correct its mistakes.
When Thomas Eric Duncan was diagnosed with Ebola on September 30, CDC Director Dr. Thomas Frieden was confident about containing the Ebola threat.
"Virtually any hospital in this country that can do isolation, can do isolation for Ebola," he said. "We have no doubt that we will stop it in its tracks in Texas."
Duncan died October 8 and two of his nurses now have the virus.
More than 100 other people may have been exposed.
"As far as I can tell, there wasn't training there," professor of epidemiology at Columbia University's Mailman School of Public Health Stephen Morse said. "The CDC could have helped with that, but I think they didn't realize how large the gap was."
The agency now admits a mistake. Its rapid-response team should have been mobilized to Dallas right away to help train the staff caring for Duncan, something the agency said it will do from now on.
The CDC wants to better prepare U.S. clinicians to treat Ebola patients while also protecting themselves.
"What we are doing is giving people the practice here so they can have the appropriate confidence," Ebola training course interim director Patricia Griffin said.
Wednesday, a national nurses union complained proper protocols were lacking even at a major hospital like Dallas' Texas Health Presbyterian.
"Hospital officials allowed nurses who interacted with Mr. Duncan to then continue taking care of other patients even though they had not the proper equipment while providing care for Mr.Duncan," National Nurses United co-president Deborah Burger said.
The CDC is also now considering whether to send all infected patients to one of four specialty hospitals like Emory University
These hospitals have bio-containment units, and trained staff, to treat patients with dangerous pathogens like Ebola.
Thanks for reading CBS NEWS.
Create your free account or log in
for more features.