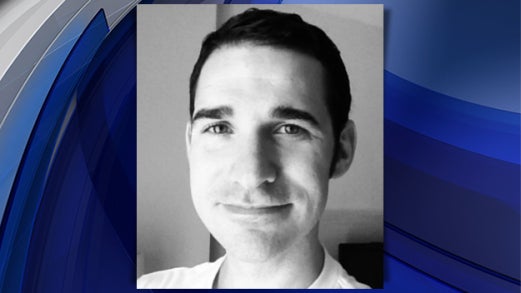 NY officials urge calm after doctor's Ebola diagnosis
NEW YORK -- Officials tried to tamp down New Yorkers' fears Friday after a doctor was diagnosed with Ebola in a city where millions of people squeeze into crowded subways, buses and elevators every day.
"I want to repeat what I said last night: There is no cause for alarm," by the doctor's diagnosis Thursday, said Mayor Bill de Blasio, even as officials described Dr. Craig Spencer riding the subway, taking a cab and bowling since returning to New York from Guinea a week ago. "New Yorkers who have not been exposed to an infected person's bodily fluids are simply not at risk."
De Blasio on Friday tweeted a photo of himself riding the subway to reassure New Yorkers:
Heath officials have repeatedly given assurances that the disease is spread only by direct contact with bodily fluids such as saliva, blood, vomit and feces, and that the virus survives on dry surfaces for only a matter of hours.
"You do have to have direct contact with body fluids and if it were spread through the air, there would be tens of millions who would have it," CBS News chief medical correspondent Dr. Jon LaPook told "CBS This Morning,"
But some in the nation's most populous city, with more than 8 million people, were not taking any chances.
Friday morning, a group of teenage girls in Catholic school uniforms riding the L subway train passed around a bottle of hand sanitizer. They said they were taking extra precautions because of the Ebola case. It was one of the subway lines the doctor rode after returning home.
The governor and health officials said Spencer, a member of Doctors Without Borders, sought treatment with diarrhea and a 100.3-degree fever - not 103 as officials initially reported Thursday night. The health department blamed a transcription error for the incorrect information. He was being treated in an isolation ward at Manhattan's Bellevue Hospital, a designated Ebola center.
Spencer is in stable condition, the city's health commissioner said on Friday.
De Blasio said New Yorkers should call 911 or go to an emergency room if they have possible Ebola symptoms and were in affected countries in the last 21 days. He said people in that situation should not go to a doctor's office.
De Blasio said people should not worry about their documentation status if they think they might have the disease. The mayor noted that flu and Ebola might have similar symptoms. He said it's important to get a flu shot.
Gov. Andrew Cuomo said earlier Friday that the doctor "obviously felt he wasn't symptomatic" when he went out "in a limited way."
Cuomo told "CBS This Morning" that the city is prepared to handle the Ebola patient because it has been preparing for the scenario for "weeks and weeks."
"We did a training session the other day with 5,000 healthcare workers, so our healthcare workers feel trained, they feel prepared, they have the equipment, we did the drills," Cuomo said. "Everything that happened here was a textbook case of how the situation should be handled."
But one commuter called riding the subway "a scary thing."
There are "a lot of germs in New York," said Chris Thompson who was riding the L train.
Another subway rider, 41-year-old construction worker T.J. DeMaso expressed concern.
"If the outbreaks get any more common, I'll be moving out of the city," he said. "You could catch it and not even know it. You could bring it home to your kids. That's not a chance I want to take."
Subway rider Alicia Clavell said she hoped it's "an isolated incident."
Veronica Lopez, who lives in the building next to the doctor, said "people were joking about it" but when the doctor's diagnosis was announced they "went crazy." She said she heard the city was notifying residents via fliers "and my roommate was freaking out because we didn't get a flier."
But Tanya Thomas, 47, who lives in Spencer's building, was matter-a-fact about the whole thing.
"He's the one with Ebola," she said. "If I get it, I get it."
Health officials say the chances of the average New Yorker contracting Ebola are slim. Someone can't be infected just by being near someone who is sick with Ebola. Someone isn't contagious unless he is sick.
The city's health commissioner, Mary Bassett, said the probability was "close to nil" that Spencer's subway rides would pose a risk. Still, the bowling alley was closed as a precaution, and Spencer's Harlem apartment was cordoned off. The Department of Health was on site across the street from the apartment building Thursday night, giving out information to area residents.
In the days before Spencer fell ill, he went on a 3-mile jog, went to the High Line park, rode the subway, visited a meatball restaurant and coffee shop. On Wednesday night he took a taxi from a Brooklyn bowling alley. He felt tired starting Tuesday, and felt worse on Thursday morning when he and his fiancee made a joint call to authorities to detail his symptoms and his travels. EMTs in full Ebola gear arrived and took him to Bellevue in an ambulance surrounded by police squad cars.
Evageline Love also was unconcerned. "I saw the mayor and the governor. What they're saying, I believe, is true. There's no need for hysteria," she said as he rode the L train to work.
The Centers for Disease Control and Prevention, which confirmed the initial Ebola results, dispatched an Ebola response team to New York. President Barack Obama spoke to Cuomo and de Blasio on Thursday night and offered the federal government's support. He asked them to stay in close touch with Ron Klain, his "Ebola czar," and public health officials in Washington.
Health officials have been tracing Spencer's contacts to identify anyone who may be at risk. Bassett said Spencer's fiancee and two friends had been quarantined but showed no symptoms.
CBS New York reports that authorities on Spencer's Hamilton Heights block were trying to reassure the public, handing out cards to neighbors telling them what to do if they think they might have been in contact with Spencer.
The fact that Spencer tested positive for Ebola raised concerns about why he wasn't quarantined sooner.
"Here's a doctor who's gone to West Africa -- who's done incredible work to help people -- and he's come back into the country and nothing has been done to say, 'Let's put you aside for 21 days to make sure you don't have the virus,'" neighbor Joshua Renick told CBS 2's Tracee Carrasco.
The epidemic in West Africa has killed about 4,800 people. In the United States, the first person diagnosed with the disease was a Liberian man, who fell ill days after arriving in Dallas and later died, becoming the only fatality. None of his relatives who had contact with him got sick. Two nurses who treated him were infected and are hospitalized. The family of one nurse said doctors no longer could detect Ebola in her as of Tuesday evening.
Doctors Without Borders, an international humanitarian organization, said per the guidelines it provides its staff members on their return from Ebola assignments, "the individual engaged in regular health monitoring and reported this development immediately." Travelers from Guinea, Liberia and Sierra Leone must report in with health officials daily and take their temperature twice a day, as Spencer did. He also limited his direct contact with people, health officials said.
Spencer, 33, works at NewYork-Presbyterian/Columbia University Medical Center. He had not seen any patients or been to the hospital since his return, the hospital said in a statement, calling him a "dedicated humanitarian" who "went to an area of medical crisis to help a desperately underserved population."
Four American aid workers, including three doctors, were infected with Ebola while working in Africa and were transferred to the U.S. for treatment in recent months. All recovered. Health care workers are vulnerable because of close contact with patients when they are their sickest and most contagious.
In West Africa this year, more than 440 health workers have contracted Ebola and about half have died. But the Ebola virus is not very hardy. The CDC says bleach and other hospital disinfectants kill it.
Spencer is from Michigan and attended Wayne State University School of Medicine and Columbia's University Mailman School of Public Health.
According to his Facebook page, he left for West Africa via Brussels last month. A photo shows him in full protective gear. He returned to Brussels Oct. 16.
"Off to Guinea with Doctors Without Borders," he wrote. "Please support organizations that are sending support or personnel to West Africa, and help combat one of the worst public health and humanitarian disasters in recent history."
Thanks for reading CBS NEWS.
Create your free account or log in
for more features.