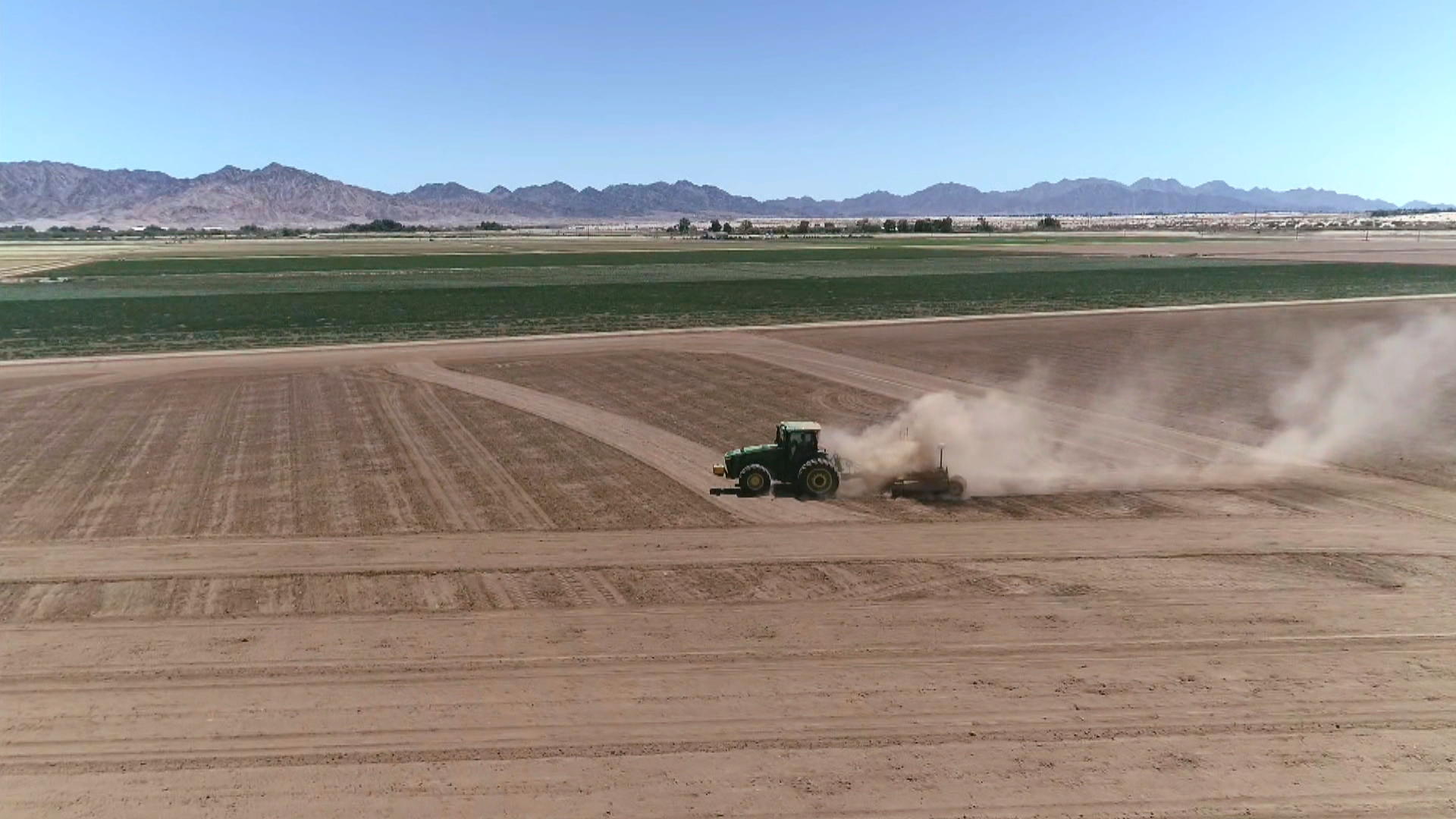 Romaine lettuce farmers frustrated by government response to E. coli outbreak
The Centers for Disease Control and Prevention told "CBS This Morning" that the risk of new E. coli infections from tainted romaine lettuce is low, but the number of cases will rise. That's because the CDC says older infections will likely be linked to the same strain of bacteria originating in Arizona. So far, 149 people in 29 states have become sick and one person has died.
The FDA has identified one farm in Yuma that supplied the lettuce that made eight prisoners in Alaska sick. That's eight out of 149 cases so far. But tracing the source is like finding one haystack in a thousand acres of land -- then finding the needle buried within it.
From November to March, John Boelts' fields are filled with romaine and head lettuce, crops that have to pass some of the most stringent safety guidelines as they go from farm to fork.
"The industry took it upon ourselves to impose rules, voluntary rules that growers and shippers adhere to," Boelts told CBS News' Mireya Villarreal.
In 2006, an E. coli outbreak traced back to spinach from California claimed three lives and made nearly 200 people sick. Boelts said the industry lost millions of dollars. By the time the Food and Drug Administration traced this outbreak back to romaine lettuce in Yuma, growing season was over. Farmers are frustrated that investigators didn't hit the ground sooner.
"Folks in our business will work as closely with them as they'd like and try to get to the bottom of it. But some of these things can be very difficult to identify, especially weeks, months after the fact," Boelts said.

In an email to "CBS This Morning" the FDA said, "Available packaging provides very limited information on the source of the products." And it "welcomes anyone who may have information that is helpful to the ongoing investigation to share it with the FDA

The FDA is already getting help from the CDC which used new genome sequencing technology to link infections to the same potent strain of E. coli.
"When we do this DNA fingerprinting, the intention of that is to try and connect different groups of illnesses in different states together and say actually this is something bigger that's going on that's not just a localized event," Matthew Wise, the CDC's deputy chief for outbreak response, said.
On the ground, local health officials and farmers work closely with water safety specialist Channah Rock. She says the romaine could have come in contact with E. coli through humans at processing plants, contaminated water, fertilizer, or wildlife.
"We place a lot of effort in identifying what types of animals can come into the fields," Rock said. "Safety is focusing on what are all the potential exposure routes and how do we minimize those."
California farmers say they've already seen a decline in market and even though there is no fresh romaine coming out of Yuma, the CDC recommends people avoid it unless you can verify it did not come out of the Yuma region.
Thanks for reading CBS NEWS.
Create your free account or log in
for more features.