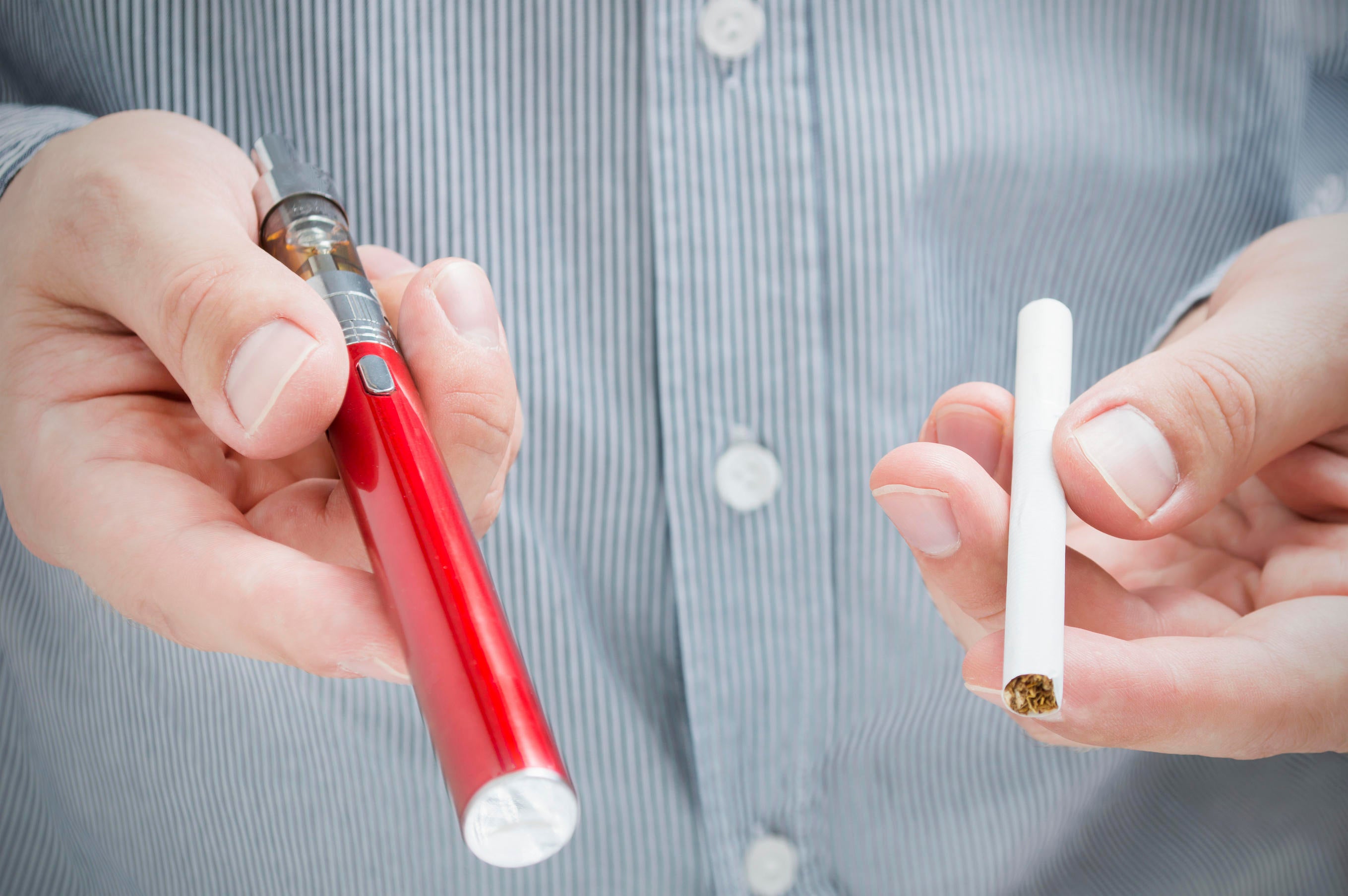 E-cigarettes may be a gateway to smoking for teens, researchers say
A new study adds to a growing body of evidence linking the use of electronic cigarettes and other non-cigarette tobacco products to future use of conventional cigarettes in teens.
Adolescents who use these products, such as e-cigarettes, hookahs, non-cigarette combustible tobacco or smokeless tobacco, are more likely to start smoking cigarettes within a year, according to the new research.
"We've seen the prevalence of youth cigarette smoking decrease over the past 20 years, but the rising popularity of these non-cigarette products is a fairly recent development that poses new questions for tobacco control and youth smoking prevention," lead study author Benjamin Chaffee, PhD, of the University of California, San Francisco, told CBS News.
The study, published in JAMA Pediatrics, surveyed more than 10,000 adolescents aged 12 to 17 from across the United States who said they had never smoked cigarettes. Participants were also asked if they had ever used non-cigarette tobacco products.
A year later, the teens were asked once again about their tobacco use. The results showed that teens who used e-cigarettes, hookahs, or non-cigarette tobacco were twice as likely to have smoked cigarettes within the past 30 days at the one-year follow up.
Chaffee said one finding that was particularly striking was that all the different types of non-cigarette tobacco studied were associated with approximately the same increase in risk of future cigarette smoking.
"These products are different in terms of how they are used and marketed, but as risk factors for youth smoking, they appear to be nearly the same," he said.
Teens who used more than one tobacco product were even more likely to start smoking conventional cigarettes.
Previous studies have also found evidence that e-cigarettes and other non-cigarette tobacco products are a gateway to conventional cigarette smoking in teens.
In 2016, the FDA banned the sale of e-cigarettes and other such products to anyone younger than 18.
However, Chaffee believes more can be done. "Regulation of these non-cigarette products should reflect the fact that all of them are associated with greater risk of youth smoking," he said. "Measures that reduce the appeal of these products to adolescents, like banning flavors, increasing the minimum purchase age to 21, and taxation, would help keep youth from starting to use tobacco in any form."
For parents, schools, and health care providers, Chaffee said the message to convey to teens is that there is no safe form of the habit. "The healthiest alternative is always to be tobacco free," he said.
Thanks for reading CBS NEWS.
Create your free account or log in
for more features.