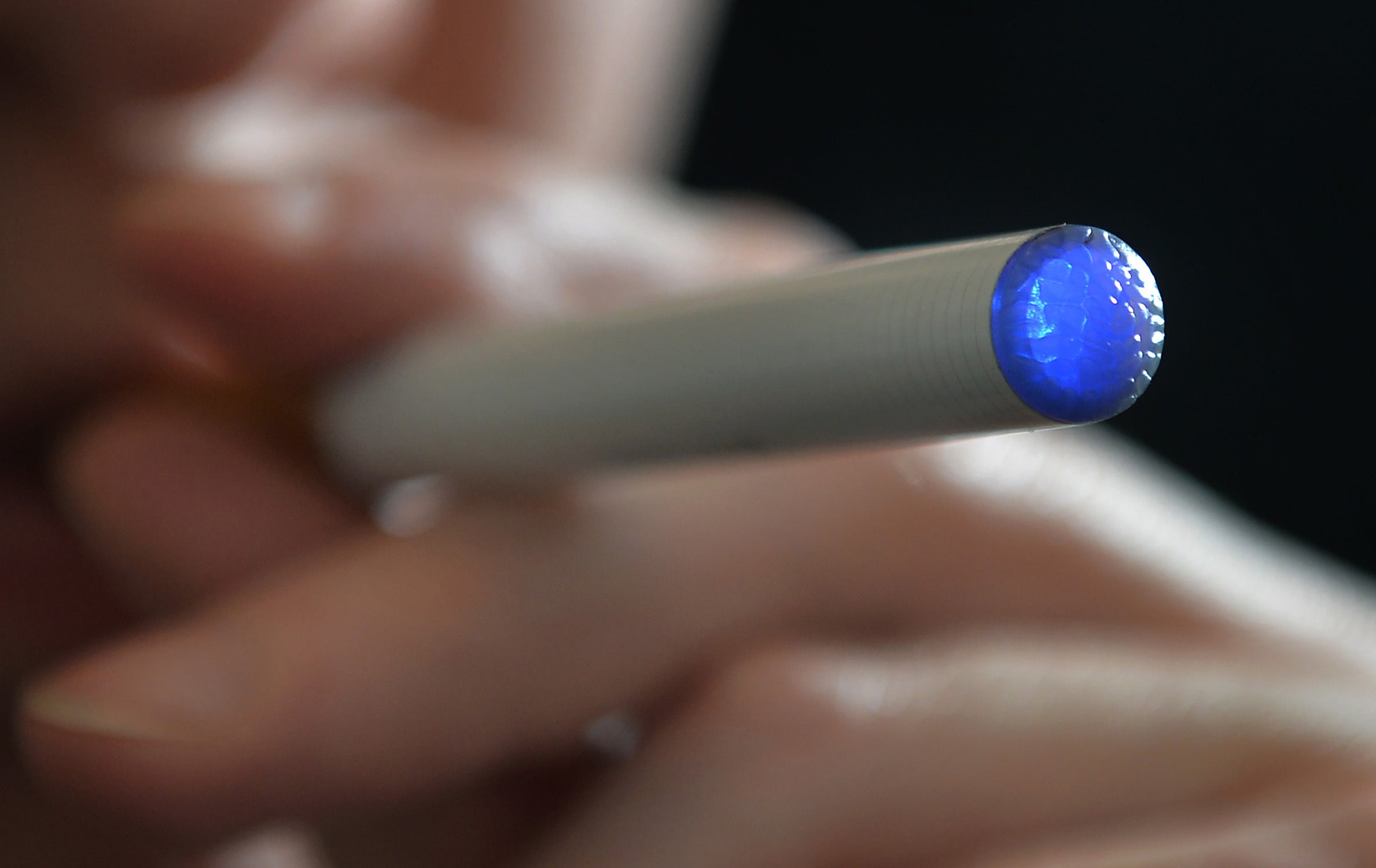 Fire explosions linked to e-cigarettes spark safety concerns
A Kentucky man is recovering from second-degree burns after he says an electronic cigarette battery exploded in his pocket.
Surveillance footage captured the moment Josh Hamilton's pants suddenly burst into flames at a Kentucky gas station Saturday. He runs outside, struggling to ditch his clothes, before a man douses him with a fire extinguisher.
Hamilton posted on Facebook: "Just had an e-cig battery blow up and catch fire inside my pocket! Ouch." This is the latest incident linked to electronic vaporizers across the country, raising new concerns about the multi-billion-dollar industry, especially when it comes to the devices' batteries, reports CBS News correspondent Vinita Nair.
Evan Spahlinger was placed in a medically-induced coma for three days at a Miami hospital, after he says an e-cigarette blew up in his mouth in October.
"There's an alternative to smoking cigarettes. It's supposed to be a safer and a healthier way of doing it," Spahlinger said.
And earlier this week, an Ohio fire department issued a warning on its Facebook page after a rechargeable e-cigarette battery apparently exploded inside the pocket of a victim's lab coat.
According to the U.S. Fire Administration, people reported more than two dozen incidents of explosions and fires caused by e-cigarettes between 2009 and 2014.
"It has the same fuel capability as gasoline," said Venkat Viswanathan, a mechanical engineering professor at Carnegie Mellon University.
Many are linked to the vaporizer's lithium-ion battery. Overcharging, manufacturing defects and punctures can cause it to overheat, triggering an explosion.
Those lithium-ion batteries are the same type found in many hoverboards, which have also been criticized for catching fire.
"In terms of the actual product itself -- that this is the cell chemistry -- you are comparing apples to apples between what happens in the hoverboard and what happens in the e-cigarette," Viswanathan said.
But vaping advocates maintain that reports of explosions from e-cigarettes are rare.
In a statement, the American Vaping Association said: "When charged and used under proper conditions, vapor product batteries pose no more of a fire risk than similar lithium-ion batteries that are used in cell phones and laptops."
The Food and Drug Administration does not regulate e-cigarettes. Industry advocates say users should always use compatible batteries and chargers and avoid battery contact with metal objects such as coins, keys or jewelry.
Thanks for reading CBS NEWS.
Create your free account or log in
for more features.