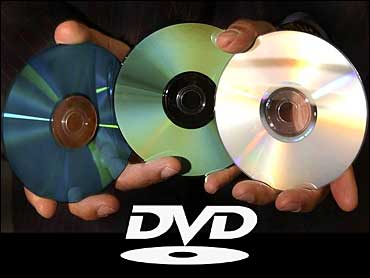 DVD Hacker Hero Acquitted Again
Dealing another blow to the entertainment industry, an appeals court on Monday upheld the acquittal of a Norwegian man charged with piracy for releasing a program that could crack DVD security codes.
Prosecutors had appealed Jon Lech Johansen's January acquittal of charges he violated Norway's data break-in laws with his DeCSS program. The prosecution wanted a 90-day suspended jail sentence, confiscation of computer equipment and a $2,940 fine.
In her 30-minute ruling Monday, Judge Wenche Skjeggestad said Johansen could freely copy DVDs he bought and hadn't violated laws protecting intellectual property.
Johansen, now 20, was 15 when he developed the program to watch movies on a Linux-based computer without DVD-viewing software. He posted it on the Internet in 1999 and became a hacker folk hero.
The case was widely seen as a test of the country's computer protection laws. Because the case is the first of its kind in Norway, prosecutors may decide to appeal to the country's supreme court.
Prosecutor Inge Marie Sunde said it was too early to decide, but said "it's a matter worth evaluating."
Johansen's lawyer, Halvor Manshaus, said two acquittals within a year ought to be proof enough the case should be dropped.
Johansen was in France for the Christmas holiday when the verdict was announced and was not immediately available for comment.
Prosecutors charged Johansen after receiving a complaint from the Motion Picture Association of America and the DVD Copy Control Association, which licenses the film industry's Content Scrambling System, or CSS.
Johansen's program is just one of many that can break the CSS, which prevents illegal copying and blocks the use of legitimate copies on unauthorized equipment.
U.S. courts have generally favored Hollywood in cases involving DVD cracking programs.
In August, the California Supreme Court held that courts may block Internet users from posting such programs on grounds it could violate trade secret rights, though it ordered an appeals court to determine whether the code is still a protected trade secret given its widespread exposure.
In 2001, the 2nd U.S. Circuit Court of Appeals in New York said postings of the encryption program violated the 1998 federal Digital Millennium Copyright Act, which prohibits the circumvention of copy controls along with discussions on how to do so.
By William Stoichevski
Thanks for reading CBS NEWS.
Create your free account or log in
for more features.