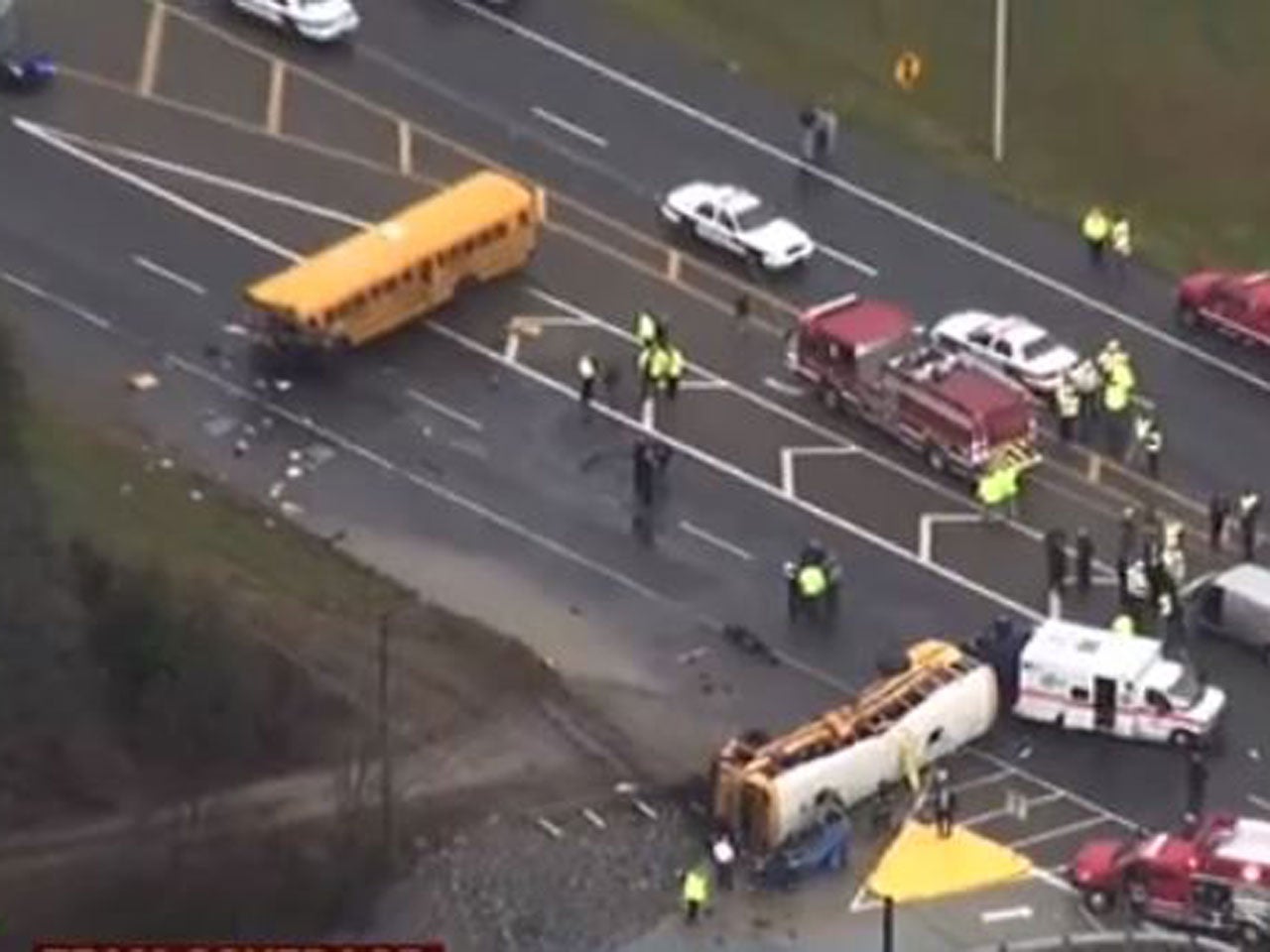 Driver in deadly Tennessee school bus crash was texting, police say
KNOXVILLE, Tenn. - A Tennessee school bus driver was texting at the time of a crash that killed two young girls and an aspiring teacher last year, accident investigators said Friday.
James Davenport had sent and received multiple text messages leading up to the time the two buses collided in December, Knoxville police said in a written statement.
Officers have met with the victims' families to inform them of the results of the investigation.
"This has been a very difficult procedure for all involved, and hopefully, this has provided the families another step in their healing process," police said in the statement.
Police said they were informed that Davenport died this week as they were nearing the conclusion of their investigation. Knox County Sheriff's officials said he apparently died of natural causes. But an autopsy was ordered for Davenport, who had sustained serious injuries in the crash.
"Due to Mr. Davenport's death, there will be no criminal prosecution stemming from this case," said Knox County Deputy District Attorney Kyle Hixson, according to CBS affiliate WVLT.
The two buses were traveling in opposite directions on Asheville Highway when Davenport made a sudden left turn across the concrete median and crashed into the other bus taking children home from a primary school.
Police identified the two children who were killed as Zykia Burns, 6, and Seraya Glasper, 7. The adult was 46-year-old Kimberly Riddle, a teacher's aide.
On Friday, a law firm representing the Glasper and Riddle families released a statement saying they intend to file a wrongful death suit in the near future, reports WVLT.
"In addition to the issue of distracted driving, the investigation revealed some alarming issues regarding the lack of oversight and supervision of the private school bus contractors that are transporting Knox County school students on a daily basis," the statement said.
The Rev. A. Gene Thomas Jr. was Seraya's pastor.
"It's saddening and disheartening to know that he was texting while he was driving," Thomas said. "Unfortunately we live in a society where individuals break the law and tragically take the life of someone on else because they're negligent."
Thomas said this week's news that Davenport had died had "opened up old wounds" for Seraya's family.
"But they're strong, they've made it this far and they're going to continue to make it," he said. "We just continue to remember Seraya in a good way."
Thanks for reading CBS NEWS.
Create your free account or log in
for more features.