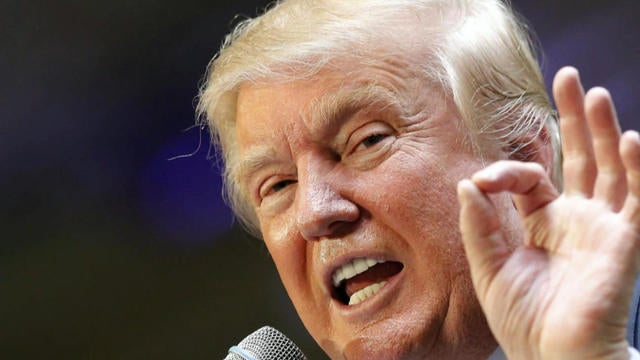 Donald Trump urges "good relationship" with Russia in tweets
President-elect Donald Trump advocated Saturday for better relations with Russia, less than 24 hours after receiving an intelligence briefing about Kremlin-led cyberattacks to influence the U.S. election.
"Having a good relationship with Russia is a good thing, not a bad thing," Mr. Trump tweeted Saturday morning. "Only 'stupid' people, or fools, would think that it is bad!"
In his series of tweets, he promised that during his presidency, Russia will "respect us far more than they do now" and that the two nations could work together together to solve the "problems and issues of the WORLD!"
The social media missives follow a Friday briefing at Trump Tower in New York, which Mr. Trump said in a statement was a "constructive meeting and conversation." The president-elect had been briefed on a report, prepared by the CIA, FBI and NSA, on Russia's hacking activities, which showed that President Vladimir Putin and the Kremlin had attempted to undermine the democratic elections in the U.S.
According to the 15-page declassified version, the cyberattacks were also targeted to "denigrate Secretary Clinton and harm her electability and potential presidency." The assessment also found that Moscow had "developed a clear preference for President-elect Trump."
After meeting with intelligence officials, including Director of National Intelligence James Clapper, CIA Director John Brennan and FBI Director James Comey, Mr. Trump said in a statement Friday that the hacks had "no effect" on the results of Nov. 8.
"While Russia, China, other countries, outside groups and people are consistently trying to break through the cyber infrastructure of our governmental institutions, businesses and organizations including the Democrat National Committee, there was absolutely no effect on the outcome of the election including the fact that there was no tampering whatsoever with voting machines," Mr. Trump said.
Hours before the president-elect tweeted his pro-Russian sentiments, Mr. Trump also officially nominated his own director of national intelligence, retired Indiana Sen. Dan Coats.
Unlike Mr. Trump, Coats has shown little love for the foreign power and has been a fierce critic of the former KGB agent.
When Coats served on the Senate Intelligence Committee, Coats pushed President Obama to impose stricter sanctions on Russia after it annexed Crimea in 2013. After calling for these punitive measures, Coats, along with several other lawmakers, was banned by Russia.
Thanks for reading CBS NEWS.
Create your free account or log in
for more features.