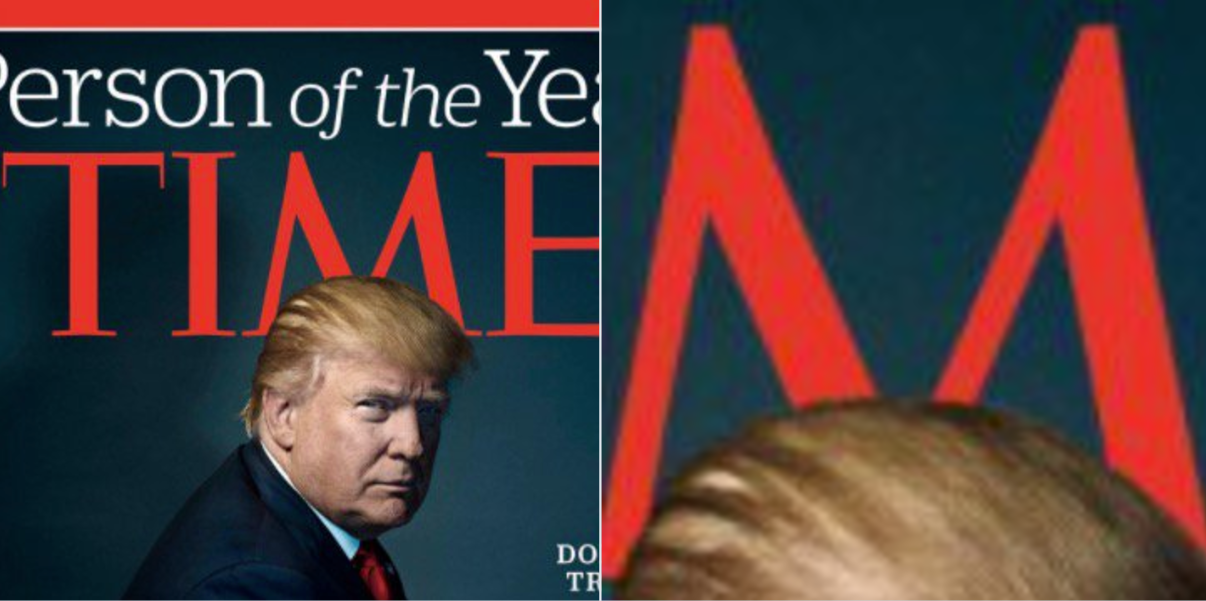 Donald Trump's "devil horns" on cover "entirely coincidental," Time magazine says
The internet wasn't as shocked about President-elect Donald Trump being named Time's Person of the Year as they were about the magazine cover that accompanied the announcement.
On Wednesday, Time revealed its new cover, which featured a pensive Mr. Trump sitting in a chair inside his private residence at Trump Tower. Next to the photograph were the words: "Donald Trump: President of the Divided States of America."
As Twitter users quickly scanned the cover, they noticed something peculiar in the way the magazine's title was positioned over the president-elect's head.
"Are those devil horns?" several users asked.
Throughout the day, more and more people began to catch on, and began to call out the magazine for purposely placing the "M" in "TIME" right over Mr. Trump's head.
Critics were certain the editors knew what they were doing, and claimed there was no way those "devil horns" were accidental.
But the magazine denies that "horns" or "ears" of any kind over Mr. Trump's head were intentional.
"There was some hubbub online Wednesday over TIME's new Person of the Year cover, which appeared to show Donald Trump sporting a set of horns (This sort of thing has happened before)," Time magazine explained in a statement online Thursday morning.
Given the shape of the "M" in the magazine's name, many figures in the past have also appeared to sprout extra features, the magazine joked.
"It's happened to Hillary Clinton at least twice. It's happened to Bill Clinton, and George W. Bush, too."
Here's a look at a Time's March 2, 1998, cover, featuring then-President Bill Clinton.
And take a look at this Time cover, featuring Pope Francis, on July 29, 2013.
After giving at least 35 examples of covers that resulted in horns of some sort, the magazine assured its readers, "Any resemblance to cats, bats or devil horns is entirely coincidental."
Thanks for reading CBS NEWS.
Create your free account or log in
for more features.