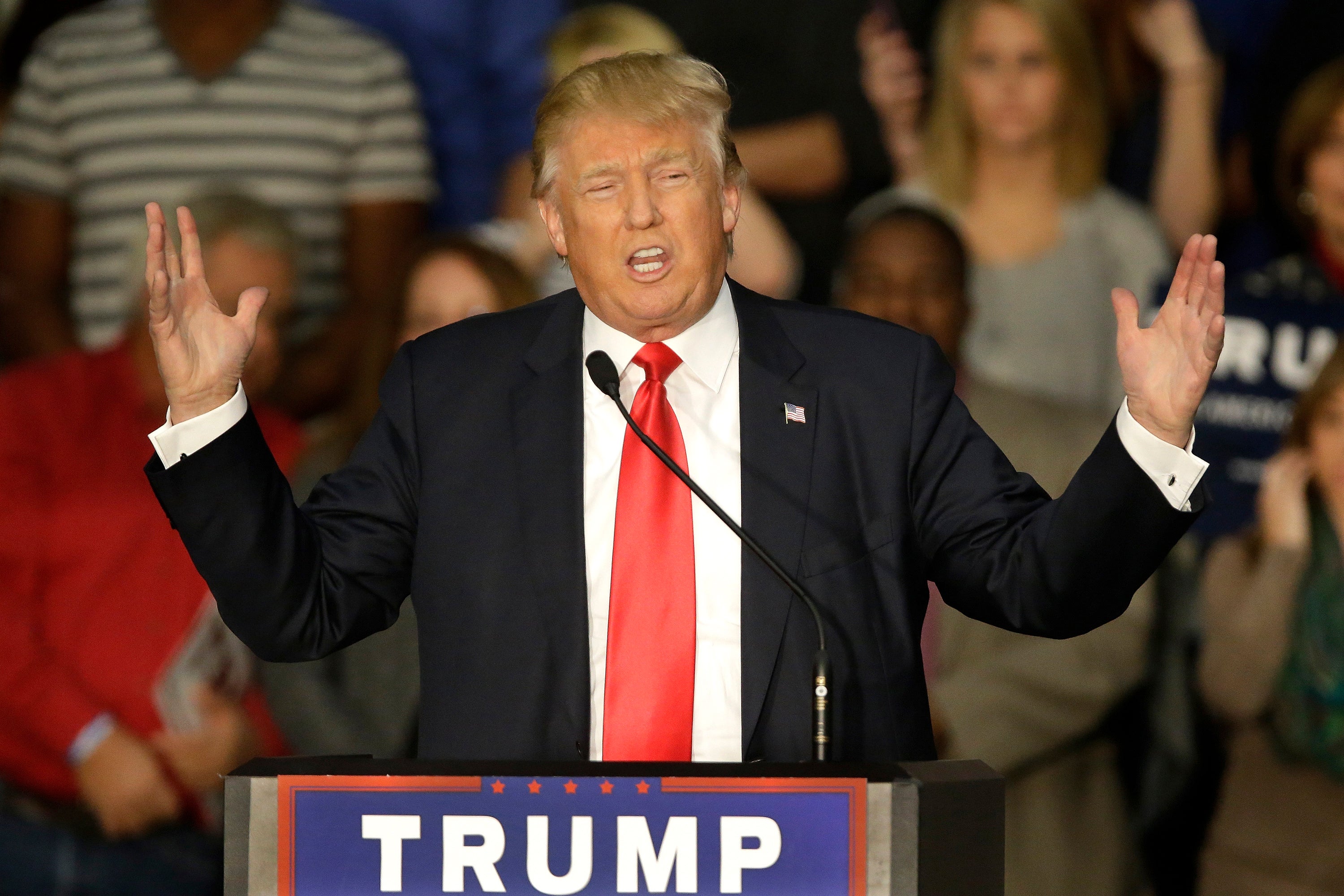 Trump suggests Starbucks boycott over holiday cups
SPRINGFIELD, Ill. -- Donald Trump is suggesting boycotting Starbucks over the minimalist design of its annual holiday cups.
Trump tells thousands of people at a rally in Springfield, Illinois on Monday that: "Maybe we should boycott Starbucks. I don't know."
Some religious conservatives have expressed anger over the all-red design of the coffee company's holiday cups, seeing them as part of a larger movement away from Christmas.
"Starbucks is taking Merry Christmas. No more Merry Christmas. I will tell you," Trump said to the crowd.
He added, "Hey look, I'm speaking against myself. I have most one of the most successful Starbucks in Trump Tower."
Previous years' cups have featured snowflakes, winter scenes and Christmas tree ornaments. Trump has also expressed frustrations over companies using the term "Happy Holidays" in place of "Merry Christmas."
He says that if he becomes president, everyone will be saying "Merry Christmas."
As CBS News correspondent Don Dahler reported, the topic of Starbucks cups percolated on social media, where Evangelical groups accused the company of waging a "war on Christmas."
"Do you realize that Starbucks wanted to take Christ and Christmas off of their brand new holiday cups? That's why they're just plain red," former pastor Josh Feuerstein said.
On Thursday, Feuerstein posted a video to his Facebook page that has now been viewed 12 million times.
"When I went in, I asked for my coffee, they asked for my name and I told them, 'My name is Merry Christmas.' So guess what, Starbucks? I tricked you into putting 'Merry Christmas' on your cup," Feuerstein said in the video.
In a statement to CBS News, Starbucks responded, saying: "Our core values as a company is to create a culture of belonging, inclusion and diversity..." and "...we will continue to embrace and welcome customers from all backgrounds and religions in our stores around the world."
Experts said Starbucks will stick with their minimalist design.
"I'm sure in some ways they're happy about some of this attention. It's really shining a spotlight on their brand and the holiday season. They probably have a lot of people that are welcoming this change as well. So people will come to Starbucks and buy coffee and maybe they'll put their hashtag on it, but they're buying a cup of coffee," Adweek editor Lisa Granatstein said.
This isn't the first time Starbucks has been attacked for its cup designs. In 2005, the company launched its "The Way I See It" campaign, printing quotes from notable figures on its cups. Some dealt with gay rights and religion, drawing anger from Christian and Muslim groups. Last March, Starbucks was forced to yank its controversial "Race Together" campaign days after launch, which was intended to get people to talk about race.
Thanks for reading CBS NEWS.
Create your free account or log in
for more features.