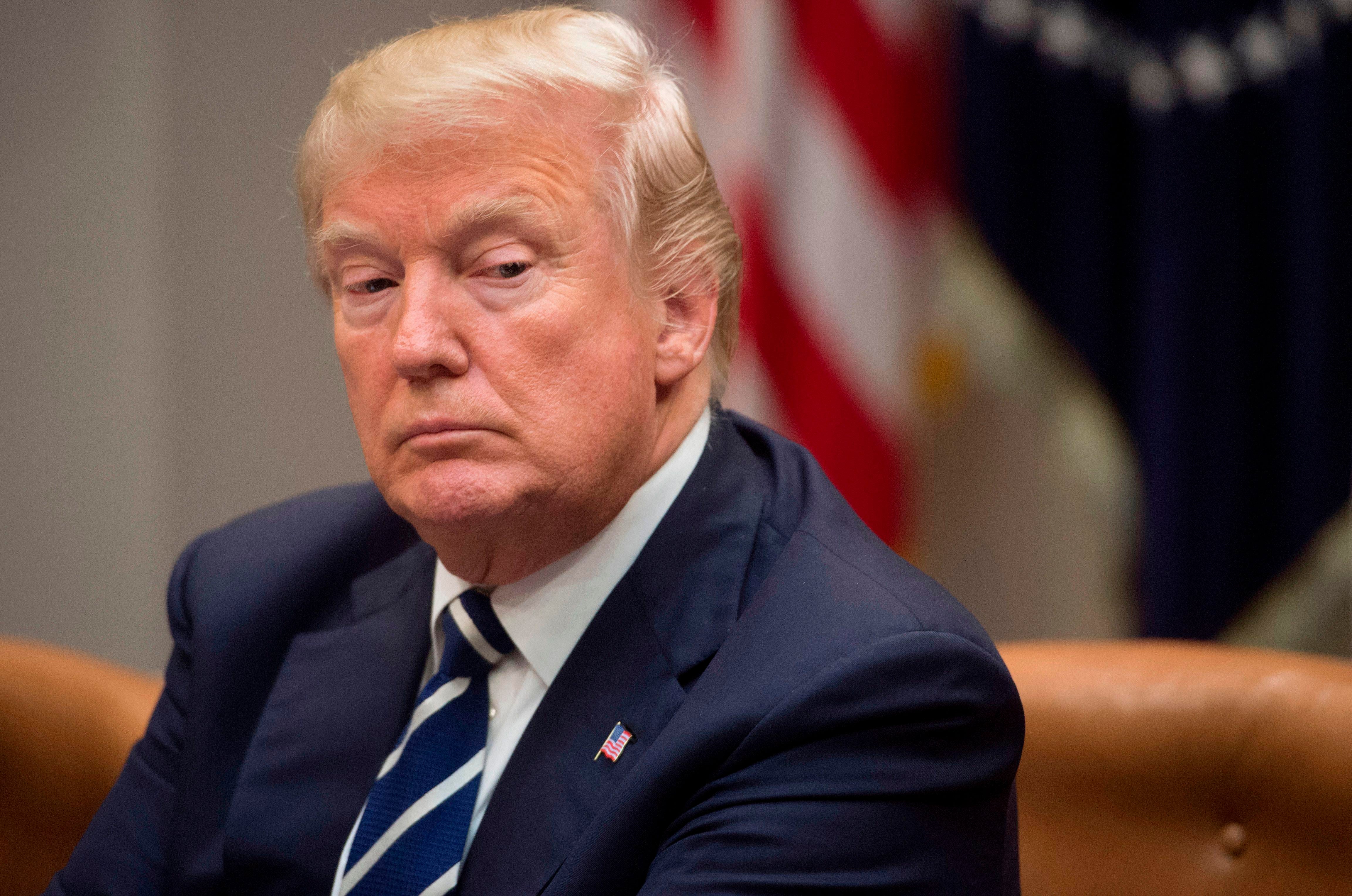 "Sh*thole countries" respond to Trump's rhetoric
JOHANNESBURG -- Africans woke up on Friday to find President Donald Trump had finally taken an interest in their continent. It wasn't what people had hoped for.
Using vulgar language, Trump on Thursday questioned why the U.S. would accept more immigrants from Haiti and "sh*thole countries" in Africa rather than places like Norway in rejecting a bipartisan immigration deal.
The African Union continental body told The Associated Press it was "frankly alarmed" by Mr. Trump's comments.
"Given the historical reality of how many Africans arrived in the United States as slaves, this statement flies in the face of all accepted behavior and practice," AU spokeswoman Ebba Kalondo said. "This is particularly surprising as the United States of America remains a global example of how migration gave birth to a nation built on strong values of diversity and opportunity."
African governments quickly found themselves in an awkward position. As top recipients of U.S. aid, some hesitated to jeopardize it by criticizing Trump, especially as his administration has sought to slash foreign assistance.
"Unless it was specifically said about South Sudan, we have nothing to say," South Sudan government spokesman Ateny Wek Ateny told The Associated Press.
But Botswana's government called Trump's comment "reprehensible and racist," saying the U.S. ambassador had been summoned to clarify whether the country was regarded so poorly after years of cordial relations.
South Africa's ruling African National Congress called Trump's comments "extremely offensive," while opposition leader Mmusi Maimane said "the hatred of Obama's roots now extends to an entire continent." Uganda's state minister for international relations, Henry Okello Oryem, called the remarks "unfortunate and regrettable" and hoped that heads of state will reply at an African Union summit later this month.
In Haiti, one of the nations disparaged by name by Mr. Trump, the response was in turn more direct. U.S. charge d'affairs Robin Diallo was summoned to explain Mr. Trump's comments to Haitian President Jovenel Moïse. The meeting will see Haiti issue the U.S. with a formal diplomatic complaint called a demarche.
President Trump's nominee to be U.S. Ambassador to Haiti has not yet arrived at the post, making Diallo the highest ranking U.S. diplomat in the Caribbean nation.
CBS News correspondent Margaret Brennan says Diallo will listen to President Moïse's concerns and reiterate America's commitment to people of Haiti. Brennan notes that it is more typical for this type of conversation with a summoned ambassador to happen at the foreign ministerial level, so the fact that Diallo was summoned to meet the president may convey how serious the Haitian government takes the issue.
An administration official acknowledged the unfortunate timing given that today is the 8th anniversary of the Haitian earthquake when "Americans gave their heart, soul and money to try to help the people of Haiti."
In Geneva, meanwhile, a United Nations representative also called Mr. Trump's wording blatantly racist.
"There is no other word one can use but 'racist'... This isn't just a story about vulgar language, it's about opening the door to humanity's worst side, about validating and encouraging racism and xenophobia," United Nations human rights spokesman Rupert Colville said, according to Reuters. "You cannot dismiss entire countries and continents as 'sh*tholes', whose entire populations, who are not white, are therefore not welcome."
Across the African continent, media outlets and the young, increasingly connected population were less coy than the government of South Sudan.
"Casual Friday at the White House is soon to include hoods and tiki torches at this rate," South African media outlet Daily Maverick wrote.
On the streets of Lagos, Nigeria, the Reuters news agency spoke to business analyst Abdulsalam Kayode, who said he hoped the vulgar remarks would help spur his own countrymen to advance the nation, but he wasn't surprised by what he described as Mr. Trump's now-familiar tone.
"It is not unexpected from somebody of his nature, owing to the fact that we already know his kind of person," said Kayode.
Kenyan entrepreneur Wangui Muraguri told The Associated Press that Mr. Trump's comment was, "the perfect definition of racism."
Many on the world's second most populous continent reached for their smartphones, long-practiced in defending the vast and varied region from easy stereotypes. While 40 percent of the world's poor live in sub-Saharan Africa, according to the International Monetary Fund, the region also has billionaires, reality shows and a growing middle class.
Some quickly decided to own Mr. Trump's vulgar language, or throw it back in his face.
"Good morning from the greatest most beautiful 'sh*thole country' in the world!!!" South African Broadcasting Corporation anchor Leanne Manas tweeted.
"As someone from South Sh*thole, Trevor is deeply offended by the president's remarks," The Daily Show tweeted of its South African-born host, Trevor Noah.
In Kenya, East Africa's economic hub, political activist Boniface Mwangi pleaded: "Please don't confuse the #sh*thole leaders we Africans elect with our beautiful continent."
Mr. Trump's vulgar remarks came as lawmakers suggested bringing back legal protections for immigrants from Haiti, El Salvador and African nations as a part of a broader immigration deal, CBS News' Nancy Cordes confirmed, citing a person briefed on the meeting.
"Why are we having all these people from sh*thole countries come here?" the president said in the Thursday afternoon Oval Office meeting with a handful of members of the House and Senate. "We should bring in more people from places like Norway," he added. Norway's prime minister visited the White House Wednesday. The Trump administration recently decided that it would soon end Temporary Protected Status (TPS) for citizens of those countries who came to the U.S. to escape natural disasters.
Mr. Trump's remarks came as Sen. Dick Durbin, D-Illinois, explained to the president which countries would be protected under the diversity visa program. Durbin threw out a few examples, including Haiti, and the president asked why the U.S. would want people from the tiny nation. A little later, when the group was discussing the visa lottery program and African immigrants were mentioned, the president asked, why Africa? This led to his "sh*thole" comment.
The Washington Post first reported Mr. Trump's remarks, later adding more detail. The Post reported that Mr. Trump also suggested going one step further with immigrants from Haiti:
"Why do we need more Haitians?" Mr. Trump said, according to the Post, citing people familiar with the meeting. "Take them out."
On Friday morning, Mr. Trump issued a vague denial of the coarse rhetoric, saying in a tweet that while he did use "tough" language in the meeting, "this was not the language used." He did not immediately clarify which remarks he was denying, or what he did recall telling the gathered lawmakers.
There was no immediate reaction to Mr. Trump's remarks from the government of El Salvador, but the foreign ministry in Quito issued a series of tweets on Thursday urging the United States to continue extending TPS status to its citizens.
Thanks for reading CBS NEWS.
Create your free account or log in
for more features.