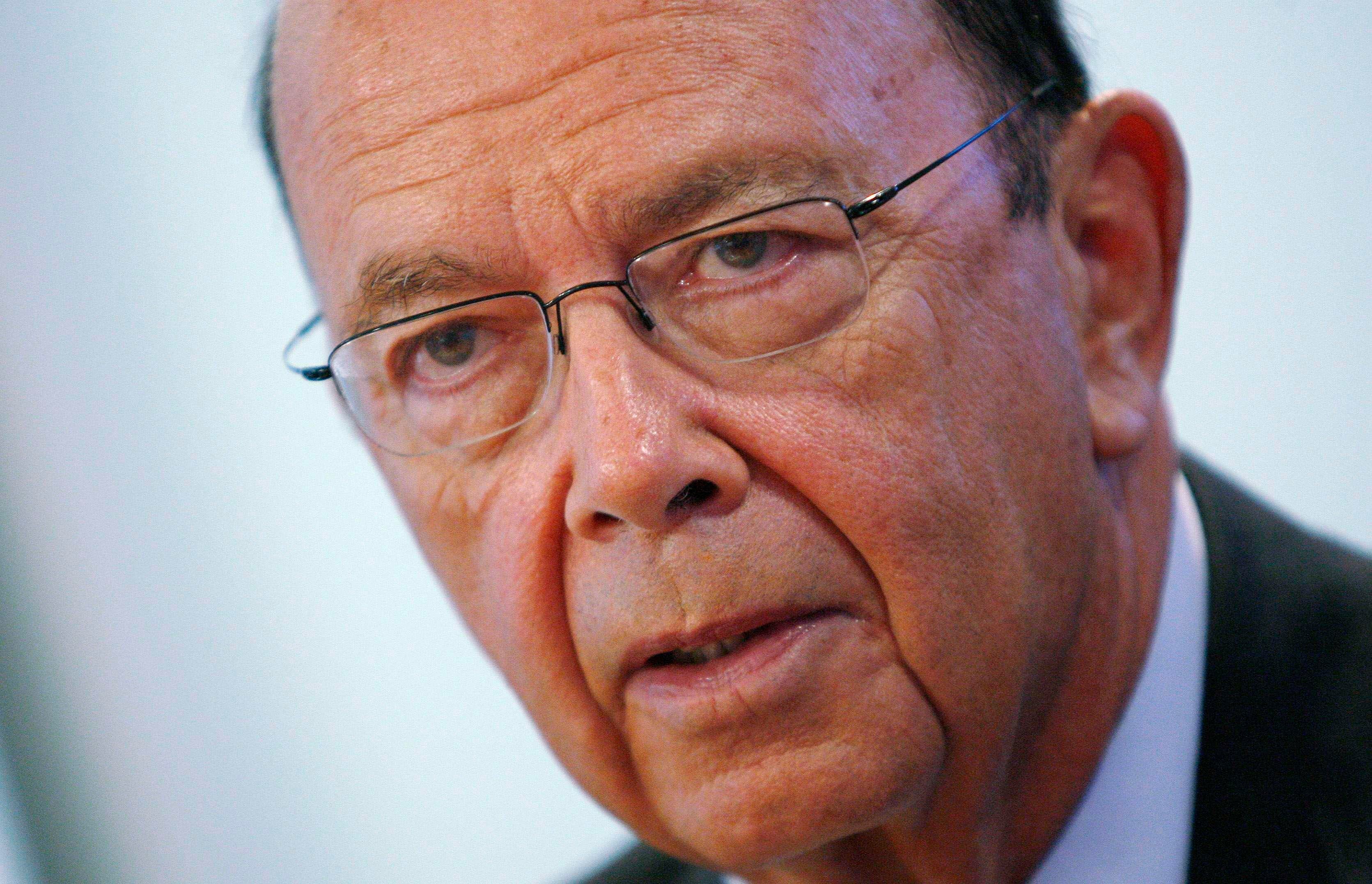 Donald Trump names Wilbur Ross as commerce secretary
President-elect Donald Trump announced Wednesday that he is nominating investor and former banker Wilbur Ross as his commerce secretary.
"Wilbur Ross is a champion of American manufacturing and knows how to help companies succeed. Most importantly, he is one of the greatest negotiators I have ever met, and that comes from me, the author of The Art of the Deal. Together, we will take on the special interests and stand up for American jobs," said the president-elect in a statement released by his transition team.
Ross said he was "delighted" to join the incoming administration, and said he looks forward to "working especially closely with Steve Mnuchin to implement the economic programs which we have developed jointly to implement the President-elect's strategy for accelerating our economic growth."
Mr. Trump also announced his pick for the deputy commerce secretary: Todd Ricketts, co-owner of the Chicago Cubs baseball team.
Ricketts is an "immensely successful businessman with unparalleled knowledge of the finance industry," Mr. Trump said in his statement. "The incredible job he and the Ricketts family did in the purchase and turnaround of the Chicago Cubs – one perfect step after another, leading to the World Championship, is what I want representing our people."
The Cubs co-owner said he was "honored" for the chance to serve Mr. Trump.
"Advancing practical policies that promote economic opportunity is critical to making America great again," Ricketts said. "I'm eager to begin this important work and serving with Wilbur Ross to implement President-elect Trump's economic agenda, which will improve the lives of all Americans."
An ally during Trump's election campaign, the 79-year-old Ross is the billionaire chairman of WL Ross & Co., an investment firm that specializes in corporate restructurings.
As Commerce secretary, Ross would serve as the country's chief business promoter and overseer of trade and investment issues, in addition to running such major agencies as the Census Bureau and Patent and Trademark Office. During the campaign, Ross often appeared on business news shows to explain Trump's positions, sometimes softening or downplaying the candidate's protectionist trade policies.
Ross built his estimated $2.9 billion fortune by snapping up distressed industrial businesses, such as steelmaker LTV. While that helped save jobs in hard-hit Rust Belt states, workers often bore the cost in the form of pared-back retirement and health care benefits. That has led some to label him a "vulture investor" more interested in stripping corporate assets for profit than reviving ailing companies.
But Ross rejects the label, saying the companies he invests in would be liquidated without the financial backing. More recently, his rhetoric has also echoed that of President-elect Trump's campaign speeches.
Ross might be best known to voters as the owner of Sago Mine, a West Virginia coal mine where a dozen miners lost their lives in a 2006 explosion. He called that tragedy "the worst week of my life." (As commerce secretary, he would not oversee mining regulations -- that falls under the Department of Labor.)
Ross also has business ties in China -- he told Bloomberg News in October that his company has a joint venture with a large electric utility in China, and he has recently visited China to scout out more investment deals. Ross and the president-elect may have some disagreements over trade policies, given Mr. Trump's protectionist policies. He has proposed tariffs has high as 45 percent on Chinese imports, and he has also said he would call China a currency manipulator. Ross has said that the tariff comments are essentially a negotiating tactic. Both Ross and Mr. Trump have, however been critical of NAFTA and blamed the trade deal for job losses in the U.S.
Ross is the latest in the group of post-Thanksgiving weekend Cabinet decisions from Mr. Trump. Earlier Tuesday, his team announced Rep. Tom Price (R-Georgia) as health and human services secretary, and Mr. Trump is expected to name former Labor Secretary Elaine Chao as his transportation secretary. He has also selected Steven Mnuchin as treasury secretary, though that decision has yet to be formally announced.
CBS News' Reena Flores and Moneywatch reporter Aimee Picchi contributed to this report.
Thanks for reading CBS NEWS.
Create your free account or log in
for more features.