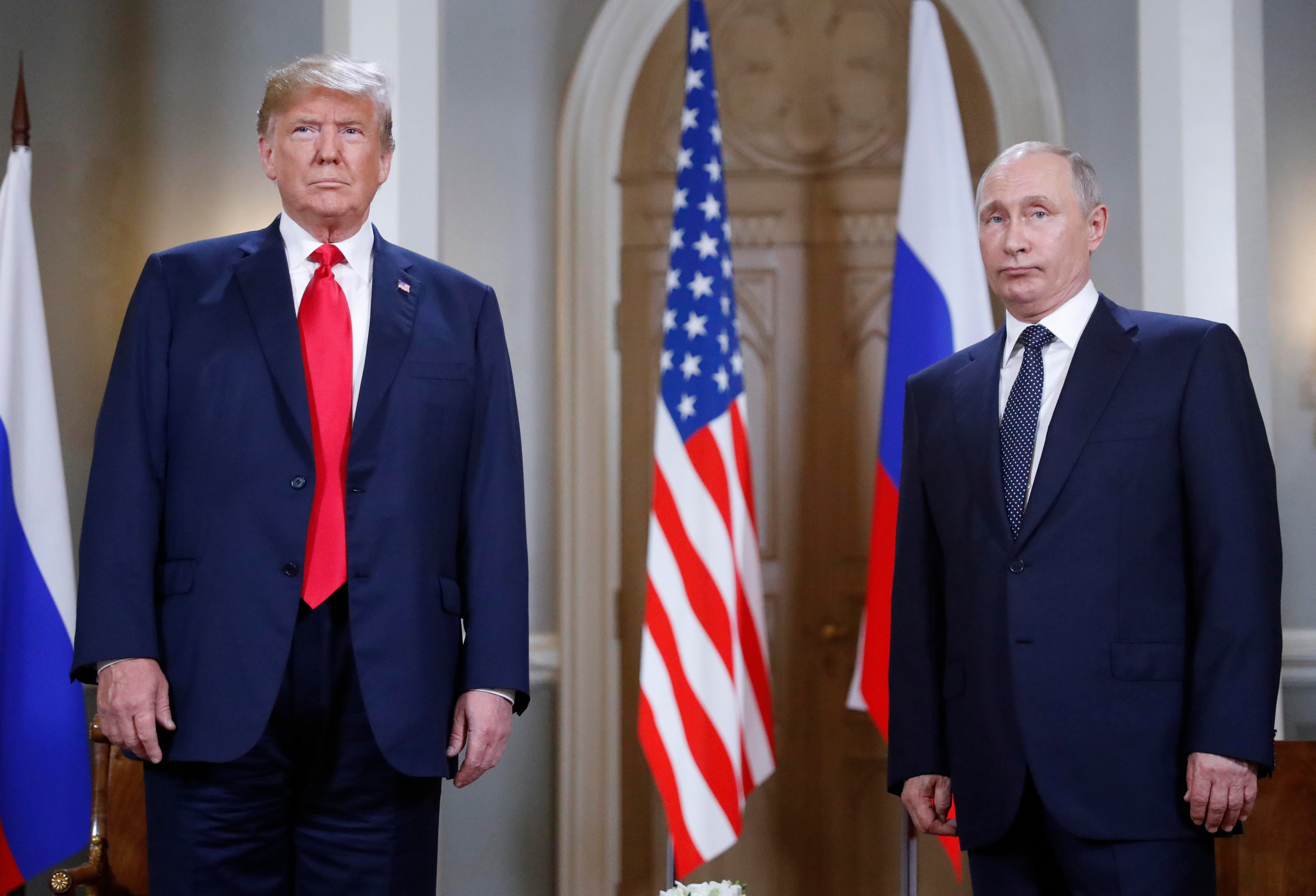 Russia fires back at Trump's plan to pull U.S. out of nuclear arms treaty
LONDON — Russia is firing back at President Trump's new threat to pull out of a landmark nuclear weapons treaty. One Russian official warns – breaking the pact would be "a very dangerous step."
As worries about a new arms race between the U.S. and Russia intensify, the three-decade old Intermediate-Range Nuclear Forces, or INF, treaty requiring the two countries to eliminate certain missiles could be ending.
"Russia has not, unfortunately, honored the agreement, so we're going to terminate the agreement. We're gonna pull out," Mr. Trump said Saturday.
After a Saturday rally in Nevada, Mr. Trump said he wants to withdraw from the agreement unless Russia and China – which isn't a party to the pact – comply.
"If Russia's doing it and if China's doing it and we're adhering to the agreement – that's unacceptable," Mr. Trump said.
Deputy Foreign Minister Sergei Ryabkov was quoted as telling state news agency Tass that leaving the treaty "would be a very dangerous step."
It would "cause the most serious condemnation from all members of the international community who are committed to security and stability."
President Ronald Reagan and Soviet leader Mikhail Gorbachev signed the treaty in 1987.
It bans the U.S. and Soviet Union from possessing, producing and test-flying ground-launched missiles with a range of around 300 to 3,400 miles.
The president can pull the U.S. out of the pact unilaterally, but some lawmakers – including Republican Sen. Rand Paul – say it's a bad idea.
"I think it's a big, big mistake to flippantly get out of this historic agreement which Reagan and Gorbachev signed," Paul told Fox News.
Sen. Bob Corker suggests the president's announcement could be a negotiating tactic.
"Maybe this is just a move to say look, 'If you don't straighten up we're moving out of this' – and I hope that's the case," Corker told CNN.
Konstatin Kosachev, head of the foreign affairs committee in Russia's upper house of parliament, said on Facebook that a U.S. withdrawal from the treaty would mean "mankind is facing full chaos in the nuclear weapons sphere."
"Washington's desire to turn back politics cannot be supported. Not only Russia, but also all who cherish the world, especially a world without nuclear weapons, must declare this," Gorbachev was quoted as telling the Interfax news agency.
Since 2014, the U.S. has declared Russia in violation of the treaty by developing prohibited weapons.
Russia denies the charge and accuses the U.S. of breaching the agreement.
National Security Adviser John Bolton is in Moscow to meet with Russian officials. European allies are split on Mr. Trump's proposal while Germany has expressed concerns. Britain's defense secretary told the Financial Times his country stands "absolutely resolute" with the U.S.
The Kremlin hasn't directly commented on Mr. Trump's statement, but spokesman Dmitry Peskov said Sunday that "after the last statements, explanations of the American side will be required."
The Associated Press contributed to this report.
Thanks for reading CBS NEWS.
Create your free account or log in
for more features.