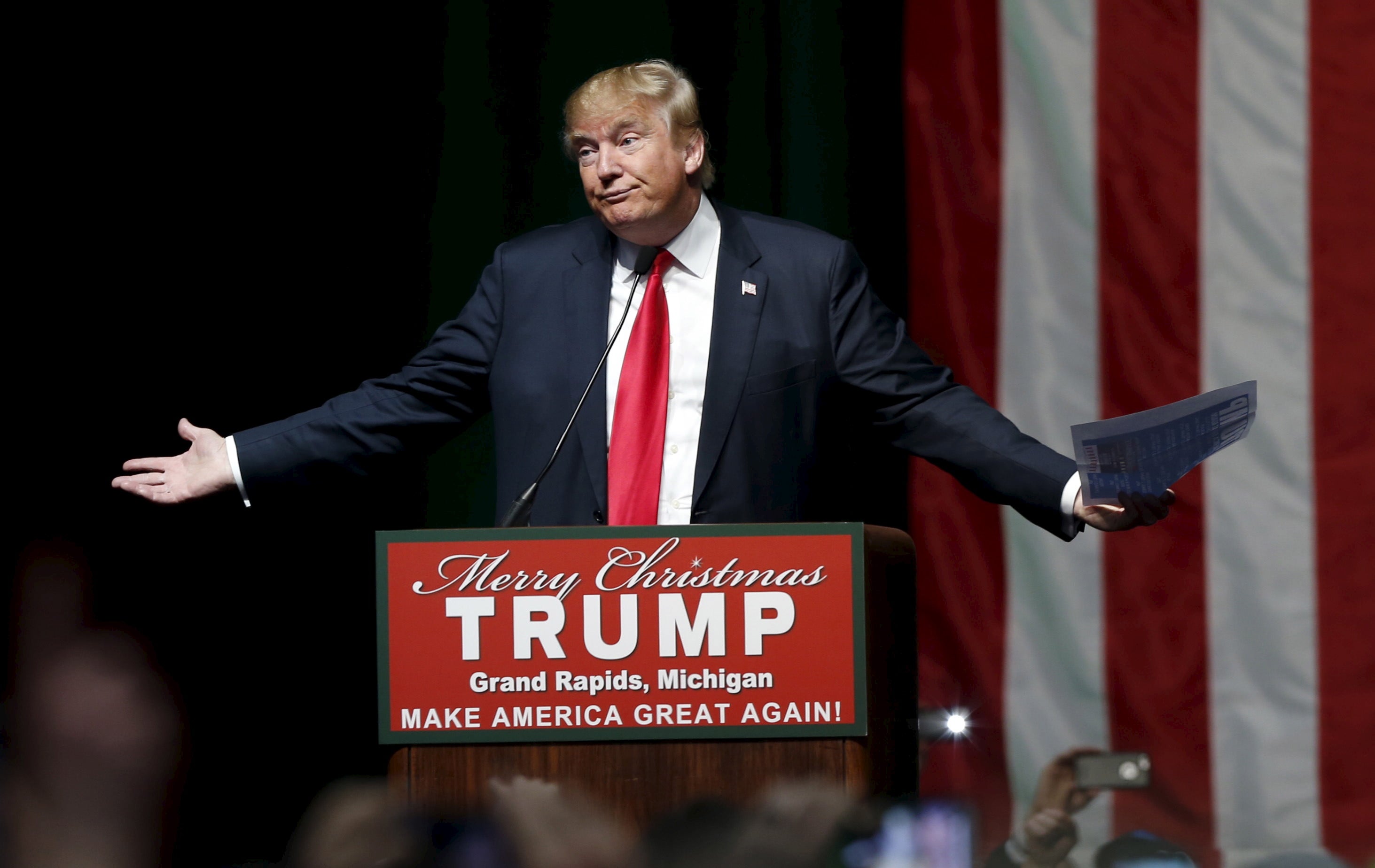 Donald Trump compares Bill Clinton to Bill Cosby
Just as Bill Clinton hit the campaign trail this week to stump for his wife, current Democratic front-runner Hillary Clinton, Donald Trump likened the former president to Bill Cosby, who is currently facing sexual assault charges.
"Well, the whole Cosby thing is a weird deal and he's got himself some big problems. And you'd almost have to ask Bill Clinton that question," Trump said in an interview with Boston radio host Howie Carr. "It would be a very interesting question to someday ask him."
He continued of Clinton: "Certainly he has a lot of very strong charges against him, and it's pretty - pretty bad stuff."
This isn't the first time Trump has bashed the former president for his sexual history.
In an interview that aired Sunday, Trump told CBS' "Face the Nation" that "what he did and what he has gone through I think is, frankly, terrible."
He also told "Face the Nation" that Democratic candidate Hillary Clinton was "pandering to women" and that he has more respect for them than she does. He added that he is the only candidate who is "willing to talk" about the "problems" with her husband.
The Republican contender has additionally called former president Clinton a "degenerate" and "one of the great abusers of the world," referring to the sex scandals involving White House intern Monica Lewinsky and Paula Jones.
Attacking the former chief executive, Trump has said, is "fair game" in the 2016 election cycle -- particularly because rival Hillary Clinton has accused the billionaire of sexism.
"It only got brought up because she said I have sexist tendencies," Trump told Carr. "And I respect women so much and I'll protect women and I'll protect them and I'll protect the whole country."
Thanks for reading CBS NEWS.
Create your free account or log in
for more features.