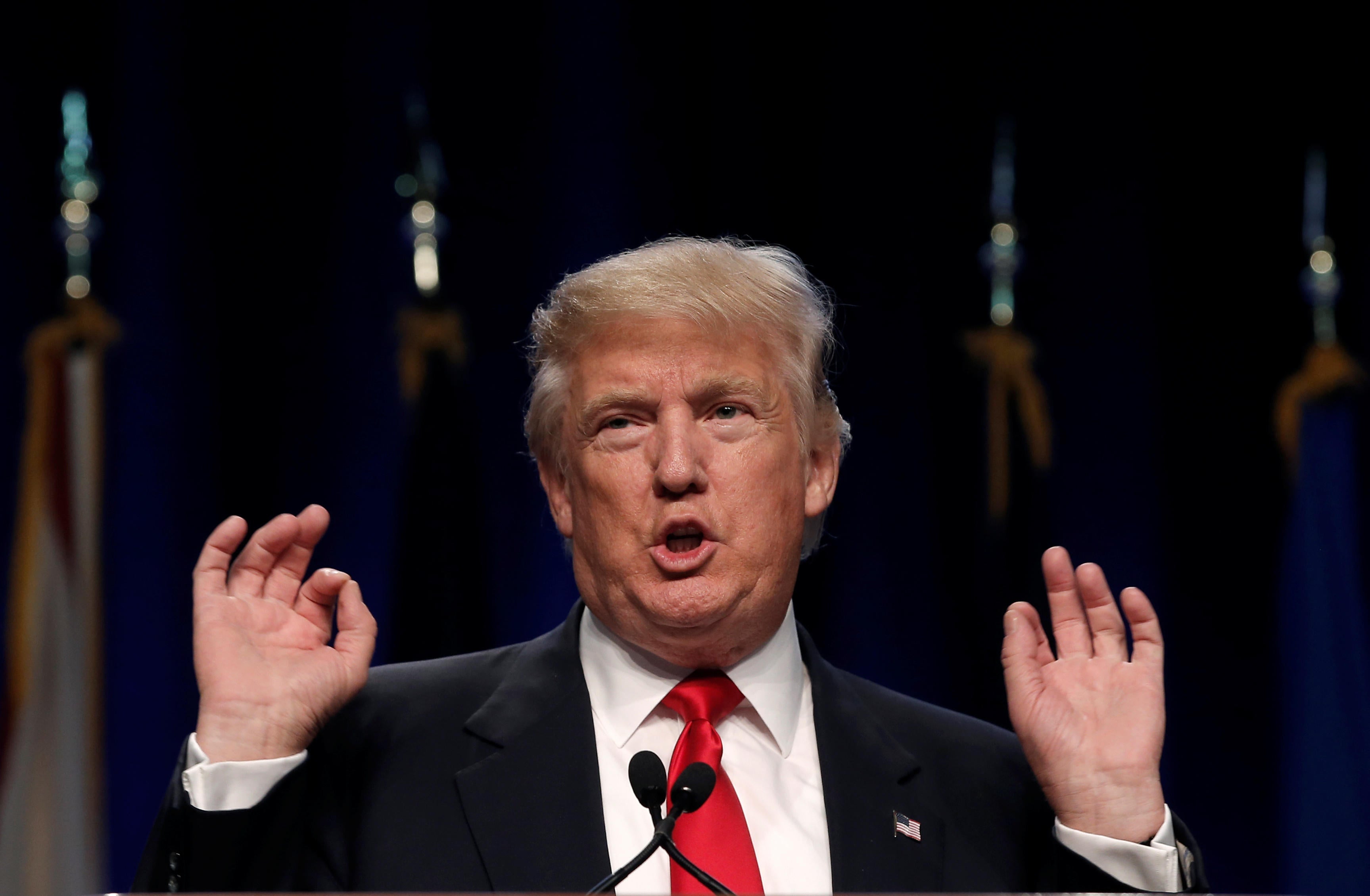 Donald Trump: Birth control "should not be done by prescription"
Donald Trump backs access to birth control without a doctor's prescription, the Republican nominee said in an interview that aired Thursday with television personality Dr. Mehmet Oz.
Asked by the talk show host whether it "should be mandated in this country that we reimburse women for their birth control," Trump answered in the negative.
"I think what we have in birth control is, you know, when you have to get a prescription, that's a pretty tough something to climb," he said. "And I would say it should not be a prescription, it should not be done by prescription."
He went on to say that "you have women that just aren't able to go get a prescription. So and more and more people are coming out and saying that, but I am not in favor of prescription for birth control."
Trump's support for over-the-counter contraceptive access seems to be at odds with the Republican party's current platform, however.
The 2016 GOP platform, according to the party's website, opposes the FDA's "endorsement of over-the-counter sales of powerful contraceptives without a physician's recommendations."
Still, the idea of a Republican advocating prescription-free birth control is not without precedent. In 2014, Colorado Sen. Cory Gardner, an anti-abortion Republican, campaigned on the issue in the year's midterm elections. And in 2015, a half-dozen GOP senators signed onto legislation Gardner introduced that would allow pharmaceutical companies to sell their contraceptives over the counter.
Planned Parenthood and other progressive groups slammed such proposals at the time, arguing that they would drive up the price of birth control for women, as insurance companies wouldn't cover the cost of contraceptives sold over the counter. Under Obamacare, women are not charged for birth control.
At the beginning of the year, Oregon became the first state where women can buy birth control pills without a doctor's prescription, and California has also passed similar legislation. Other states are also considering their own versions of the law.
Thanks for reading CBS NEWS.
Create your free account or log in
for more features.