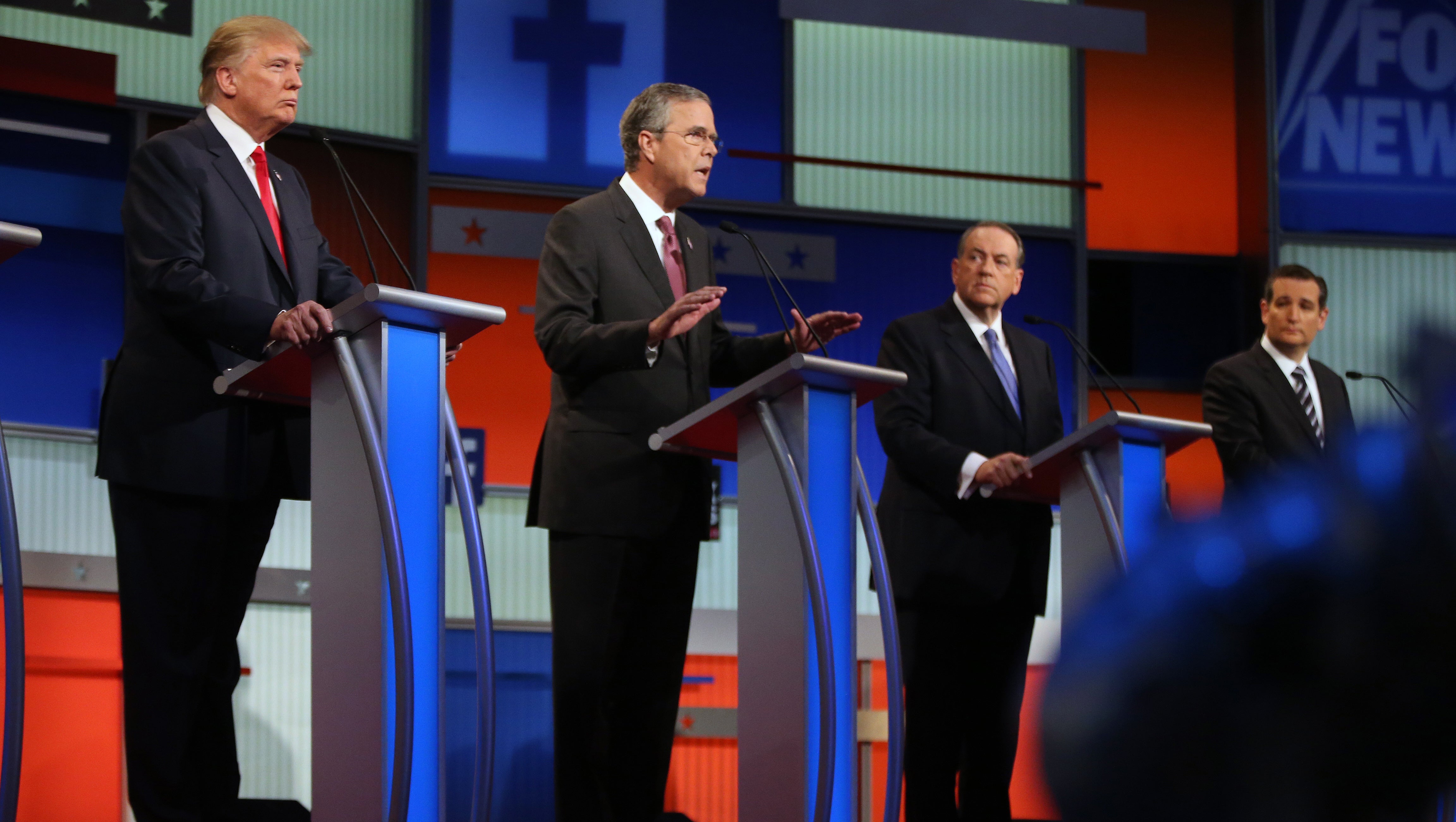 Donald Trump asks CNN to donate profits from 2016 GOP debate
Republican presidential contender Donald Trump is asking CNN to donate the profits from the next GOP presidential debate to charities benefitting veterans.
"You should view the second debate broadcast as a public service and not accept the massive profits that this airing will generate," Trump wrote in a letter to CNN president Jeff Zucker.
Trump cited the news that CNN is charging as much as $200,000 for a 30-second ad during the debate -- 40 times the usual price.
"While I refuse to brag, and as you know very well, this tremendous increase in viewer interest and advertising is due 100% to 'Donald J. Trump,'" Trump wrote. He also noted that the first GOP debate, hosted by Fox News last month, was cable's most-watched non-sports telecast ever.
Trump told Zucker that he would send him a list of veterans' groups that he feels should receive the profits from the September 16 broadcast.
"The veterans of our country, our finest people, have been treated horribly by our government and its 'all talk and no action' politicians," he said. "In fact, some would say they are treated like third class citizens -- even worse, in many cases, than illegal immigrants."
Last month, Trump told Time magazine that he had the clout to compel CNN to give its debate profits to charity.
"If I go to CNN and I say, 'Look, you're going to have a massive audience,' and if I say to them, 'I want $10 million for charity, nothing for myself,' what happens? I'm not showing up, right?" he said. "I'm not showing up unless you give $10 million to cancer, to this, to that."
Thanks for reading CBS NEWS.
Create your free account or log in
for more features.