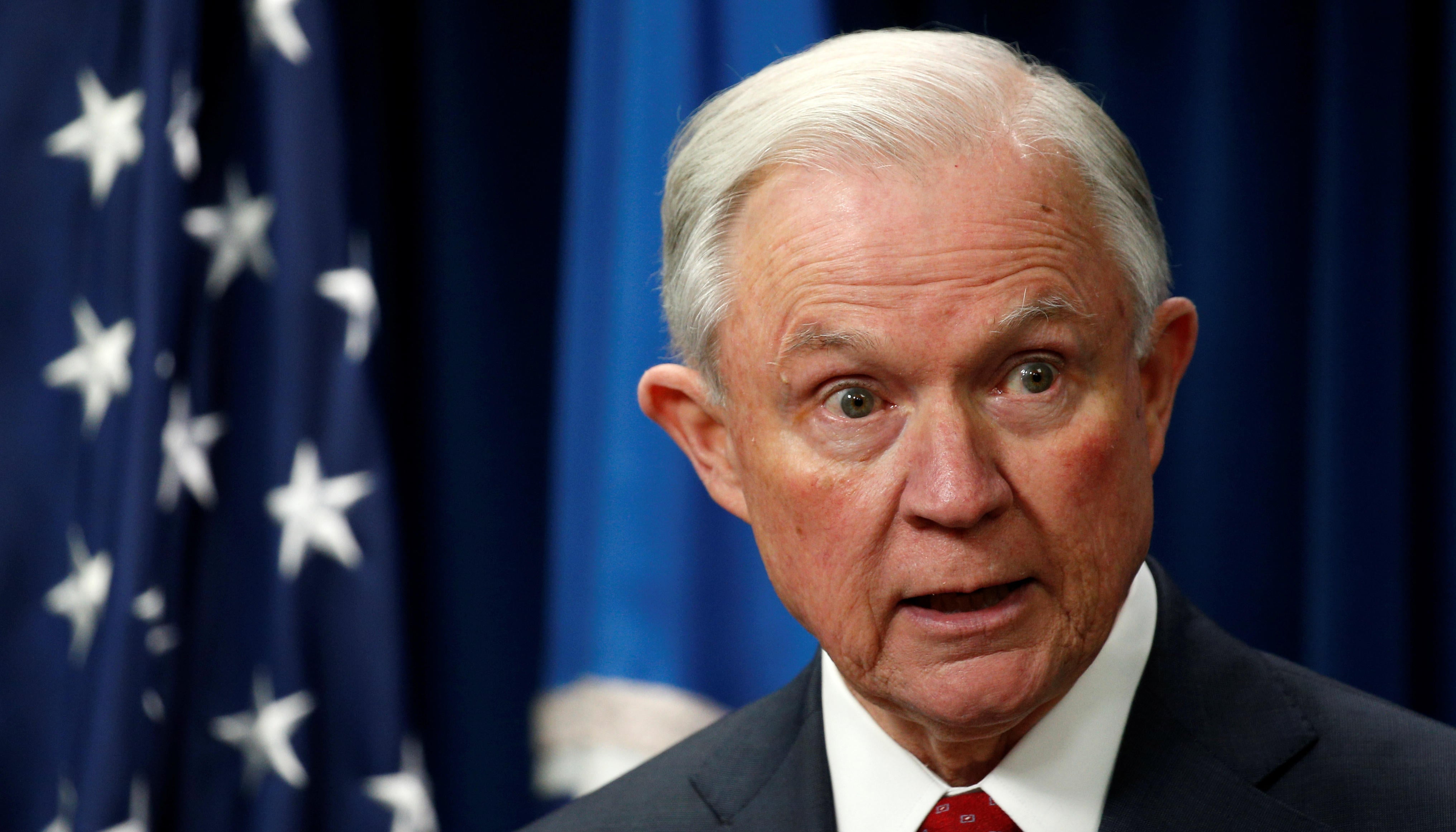 DOJ says Jeff Sessions was told not to disclose meetings with foreign dignitaries
The Department of Justice claims Attorney General Jeff Sessions was "instructed" not to disclose meetings with foreign dignitaries.
Sessions, who met with Russian Ambassador Sergey Kislyak at least twice last year, didn't list those interactions on his security clearance application because he was told he didn't need to, according to the DOJ. The forms require applicants to list any contacts with a foreign government or its representatives.
"As a United States senator, the attorney general met hundreds -- if not thousands -- of foreign dignitaries and their staff," DOJ's Deputy Director of Public Affairs Ian Prior said in a statement. "In filling out the SF-86 form, the attorney general's staff consulted with those familiar with the process, as well as the FBI investigator handling the background check, and was instructed not to list meetings with foreign dignitaries and their staff connected with his Senate activities."
The statement did not say exactly who told Sessions' staff not to list the contacts.
During his confirmation process, Sessions claimed under oath he did not have any contact with any part of the Russian government before or after the 2016 election. That turned out not to be the case. Sessions recused himself from the law enforcement investigation into Russian election meddling and any ties to the Trump campaign, leaving that probe to Deputy Attorney General Rod Rosenstein. Rosenstein also stepped away from the probe, naming former FBI Director Robert Mueller to be the investigation's special prosecutor.
President Trump insists the investigation into Russian meddling is a "witch hunt," but the public seems to differ. A Fox News poll released Wednesday found 61 percent of respondents were concerned about "Russian meddling in U.S. affairs."
The day after he fired FBI Director James Comey, the president reportedly told Russian diplomats that firing Comey relieved great pressure on him.
CBS News justice reporter Paula Reid contributed to this report.
Thanks for reading CBS NEWS.
Create your free account or log in
for more features.