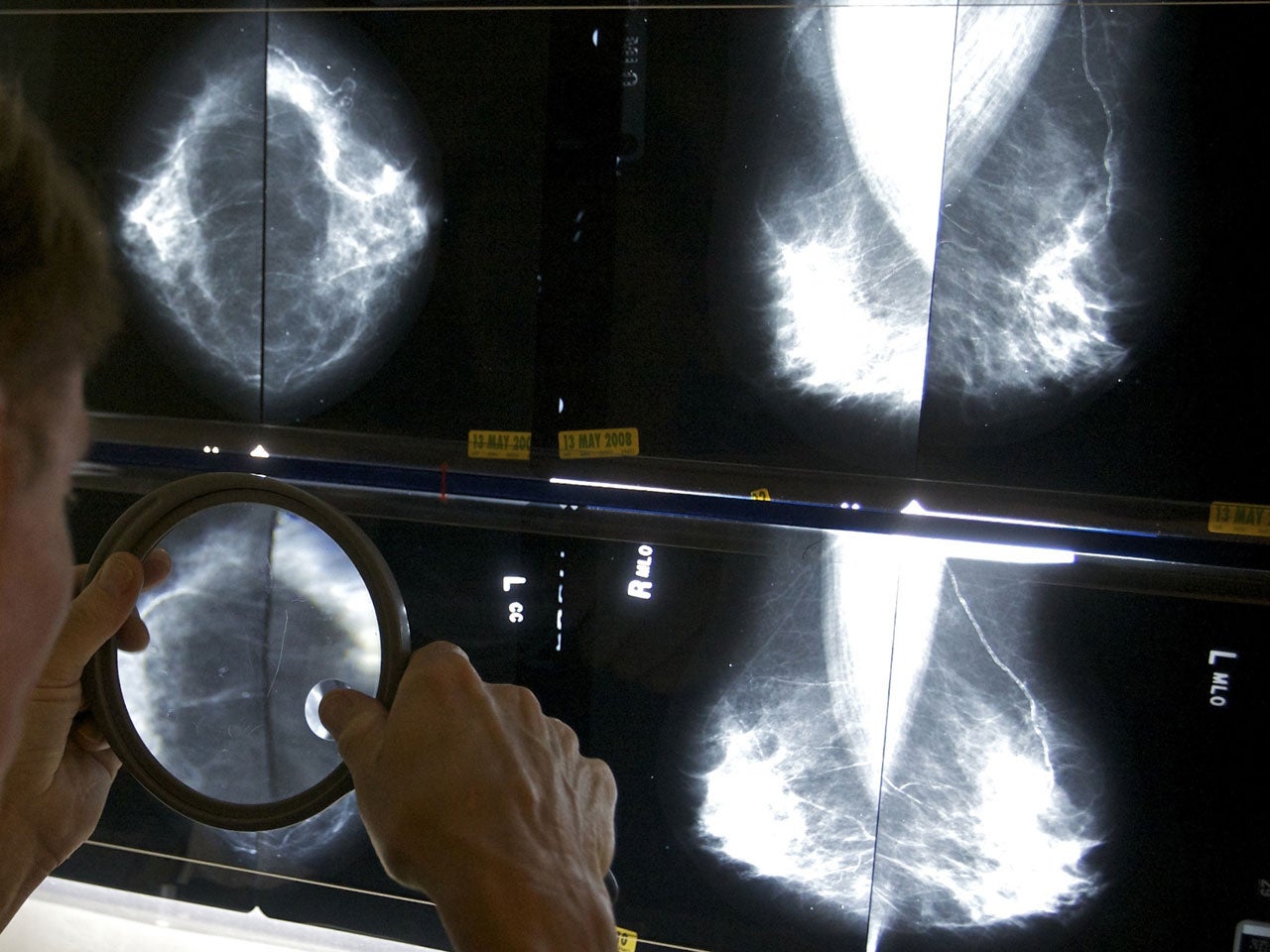 Do mammograms really save lives? New study adds to debate
Routine mammography screening can reduce breast cancer mortality rates by nearly 30 percent, according to the latest major study to consider whether the dangers of mammograms outweigh the benefits. The new study, published online Tuesday in the journal BMJ, adds to the ongoing debate over the accuracy of mammograms.
For this new observational study -- paid for by the Norwegian Research Council -- researchers tracked Norwegian women aged 50 to 79 between 1986 and 2009, just as a national screening program was getting underway. Scientists used a model to estimate breast cancer death rates in women invited to get a mammogram as part of the government-funded program and in those who weren't included yet. They said about 76 percent of women offered a mammogram actually got it.
The researchers estimated that approximately one breast cancer death could be prevented for every 368 women screened with mammography, and that the routine test could reduce breast cancer deaths by about 28 percent.
"Mammograms do provide some benefit, but the problem is the screening is so sensitive it captures tumors without malignant potential," said Lars Vatten of the Norwegian University of Science and Technology, one of the study's authors.
Vatten said improved treatments for breast cancer have also lowered death rates in developed countries, making mammograms less important since even cancers caught later are sometimes still treatable.
He said the benefits of getting a mammogram justified ongoing national screening programs but that women should be given more information about the potential harms, like having unnecessary treatment including surgery and chemotherapy.
A British review in 2012 concluded that for every life mammograms save, about three other women are unnecessarily treated for a cancer that would never have threatened their lives. In February, a rigorous Canadian paper covering older methods of screening that followed women for more than two decades suggested mammograms don't lower the risk of dying from breast cancer.
The U.S. Preventive Services Task Force recommends women begin biannual mammograms at 50, while the American Cancer Society recommends yearly mammograms from age 40. In many Western European countries, women are offered mammograms every other year from age 50 to 70.
In April, Dr. Nancy Keating, an associate professor of health care policy at Harvard Medical School and co-author of a report published in Journal of the American Medical Association, told CBS News that through her research she found the test only reduced breast cancer mortality rates by about 19 percent. For women in their 40s, regular screening with mammography only lowered breast cancer-related deaths by around 15 percent. Post-menopausal women were found to benefit the most from annual mammography; the screening test lowered death rates of women in their 60s by 32 percent.
"Mammography does have some benefit in the likelihood of dying from breast cancer, but these benefits are relatively modest," Keating said. "Particularly for women who are at very low risk of breast cancer -- the benefits are quite small."
Thanks for reading CBS NEWS.
Create your free account or log in
for more features.