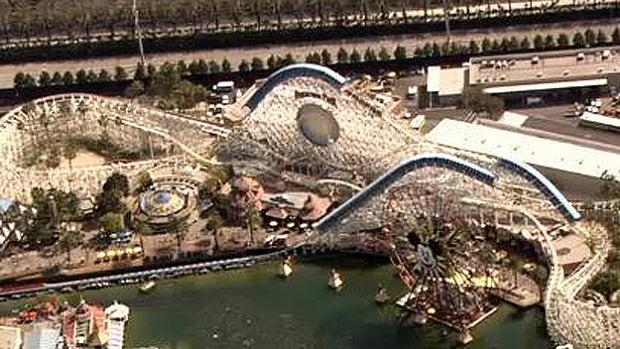 Selfish selfie stops Disneyland roller-coaster in its tracks
ANAHEIM-- Roller-coaster riders at Disneyland in California were surprised when their roller-coaster stopped in its tracks Wednesday because of a fellow passenger, CBS Los Angeles station KCAL reports.
Riders on California Screamin' began tweeting the incident around noon. The riders were stopped at the top of the thrill coaster before the drop because someone had pulled out a selfie stick.
Park guests are supposed to store all their belongings while the ride is in progress, according to Disneyland officials. Selfie sticks were banned from the amusement park in May.
Officials said the ride resumed within a few minutes.
John Dickerson writes for CBS News about an epidemic plaguing Americans, selfish use of technology.
"We have become so consumed with ourselves that we cannot walk more than a handful of paces without tending to the overwhelmingly self-centered activities encased in those little devices--the Facebook posts, the Super Important Email, the search for the emoji juste," he writes.
He writes that often people are so consumed with their technology they put themselves and others in danger.
"We forget that we're annoying the rest of mankind because we don't give a damn about mankind," he added.
Thanks for reading CBS NEWS.
Create your free account or log in
for more features.