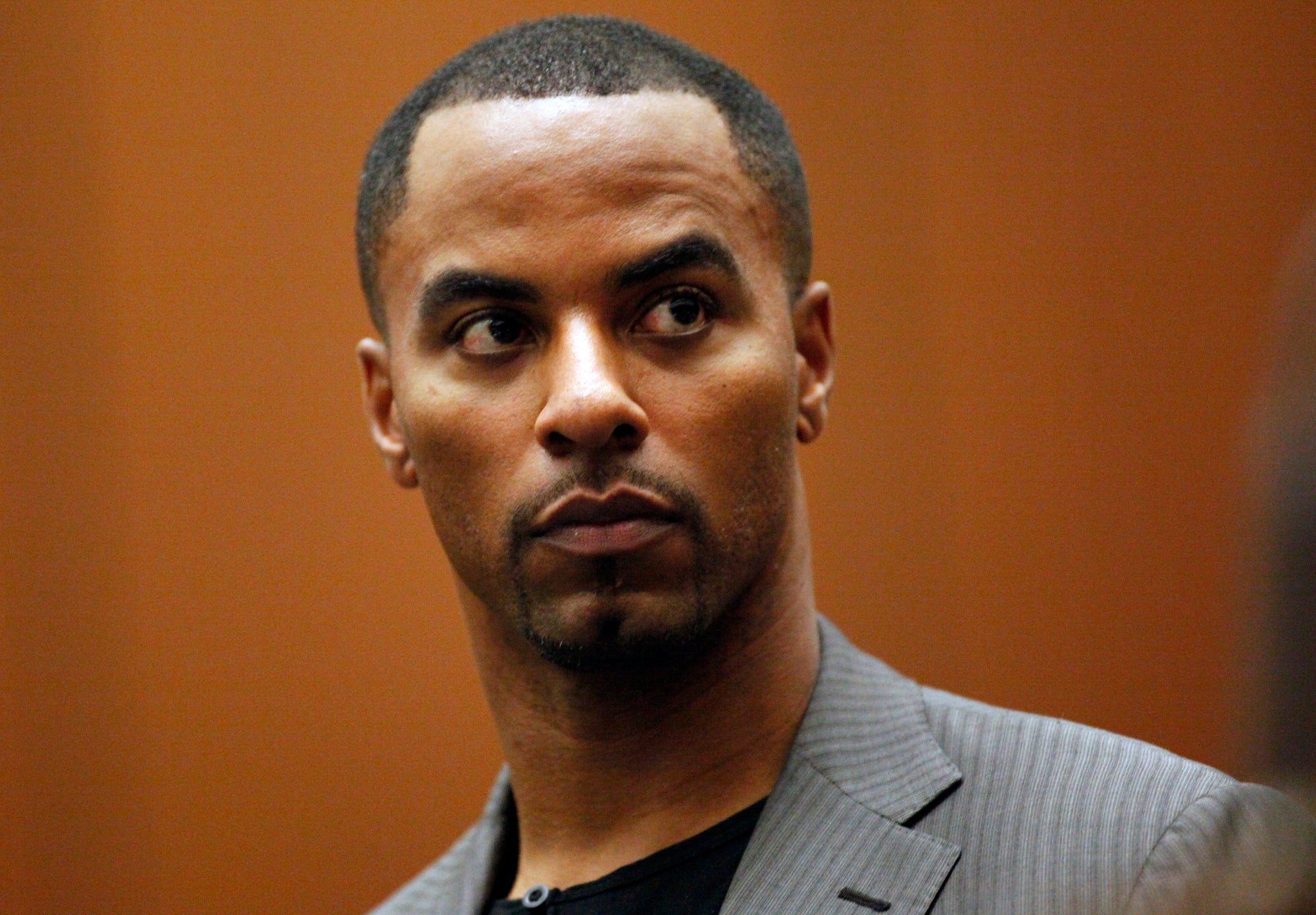 Did police mistakes allow NFL player Darren Sharper to roam free before arrest?
Retired football star and former NFL Network Darren Sharper faces seven counts of rape in a total of three states. Most recently, a New Orleans grand jury indicted Sharper for two counts of aggravated rape and one count of simple rape, and a federal grand jury also indicted Sharper for allegedly distributing drugs "with the intent to commit" rapes of several women as far back as 2010.
While Sharper is currently in a Los Angeles jail, accused of attacking women in California and Arizona, CBS News found key mistakes that may have been made by police that allowed Sharper to roam free for four years before he was arrested in January, reports CBS News correspondent Anna Werner.
A 2011 Miami Beach Police Department report shows two women who said Sharper sexually assaulted them went to a rape crisis center. Police wrote in their report that a nurse at the center "did not find any evidence of sexual battery," but the nurse told CBS News she "would never say that, that's not my role."
A spokesperson for the rape crisis center, which is run by Jackson Health System in Miami, provided a statement to CBS News: "Jackson Health System provides a high level of compassionate care to all patients who come to the safe space of our rape treatment center. Our staff of clinical advocates is trained to gather evidence based on national standards. Our protocol is to provide that evidence to the crime lab without rendering an opinion on whether a crime was committed."
The Miami Beach Police Department told CBS News there was no probable cause in the case to make an arrest.
When Sharper was accused in New Orleans, detective Derrick Williams handled the case, but a recent report by that city's inspector general found 97 percent of Williams' cases had no documentation of any investigation, including the report against Sharper.
"There was an initial report or an original report that was written by a detective in the sex crimes unit and I could find there was no further documentation of any other investigative efforts," assistant inspector general Howard Schwartz said. "There was no additional supplemental reports by the detective."
Williams is now under administrative investigation. The detective's attorney, Eric Hessler, released a statement to CBS News saying that he "stands by his belief that the investigation was conducted to the best of his abilities, and in accordance with accepted investigative techniques and procedures and the resources available to him at the time."
His attorney admitted that the sex crimes policy of the New Orleans Police Department may be lacking, but said that authorities are working diligently to address those issues.
Prosecutors have charged Sharper with raping women starting in New Orleans in late September 2013, Los Angeles in October of that year, less than a month later in Tempe, Arizona, then in mid-January back in Los Angeles. The next night two women claimed they were raped in Las Vegas. Women went to the police in each city but it wasn't until the second alleged attack in Los Angeles that Sharper was finally arrested.
It's a stunning fall for the five-time Pro Bowl NFL star who first played for the Green Bay Packers in 1997, then the Minnesota Vikings and finally the New Orleans Saints. Sharper played on the Saints' 2010 Super Bowl championship team and was beloved by the city.
Sharper's string of alleged crimes began when he was an analyst for the NFL Network.
The NFL told CBS News they were not aware of any allegations against Sharper when he was a player or an employee. Sharper remains in jail in Los Angeles awaiting trial. His attorney declined comment to CBS News.
Thanks for reading CBS NEWS.
Create your free account or log in
for more features.