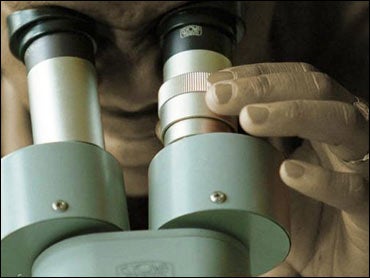 Did Berkeley Scientist Fake Data?
An investigation by four high-level scientists into the alleged fabrication of two new elements has determined a well-respected nuclear researcher was the sole person capable of the fraud.
Victor Ninov was the only scientist in the prestigious Lawrence Berkeley Laboratory research group who had access to the original data, and he announced a discovery in 1999 that proved false, the investigators said.
"There is clear evidence to conclude that Dr. Ninov has engaged in misconduct in scientific research by carrying out this fabrication," wrote the four scientists, among them a former Berkeley lab director and physicist Rochus Vogt of the California Institute of Technology.
The investigators, however, also called it "incredible" that research team members failed to double-check Ninov's claim they had discovered a new element.
That negligence exposed "disturbing weaknesses in the operations and dynamics" of the team, including a lack of the "continuous vigilance" that is essential "to ensure (scientific) integrity," the review said.
The review, released Friday, was among three initiated by the lab since the scandal unfolded. Ninov was fired in April as a result of the findings, but has maintained his innocence.
"At no time did I knowingly engage in any form of misrepresentation of data or scientific misconduct," Ninov wrote in a letter to the lab's final review committee. "I stand by the integrity of my research."
Scientific misconduct is extremely rare in the high-intensity world of physics, said Donald Kennedy, president of Stanford University and editor of the journal Science.
The discovery of two new element, named 118 for the number of protons in its nucleus, thrilled scientists around the world but prompted suspicion when researchers in Germany, Japan and even Berkeley could not replicate the results.
The lab team withdrew the findings in 2001.
Thanks for reading CBS NEWS.
Create your free account or log in
for more features.