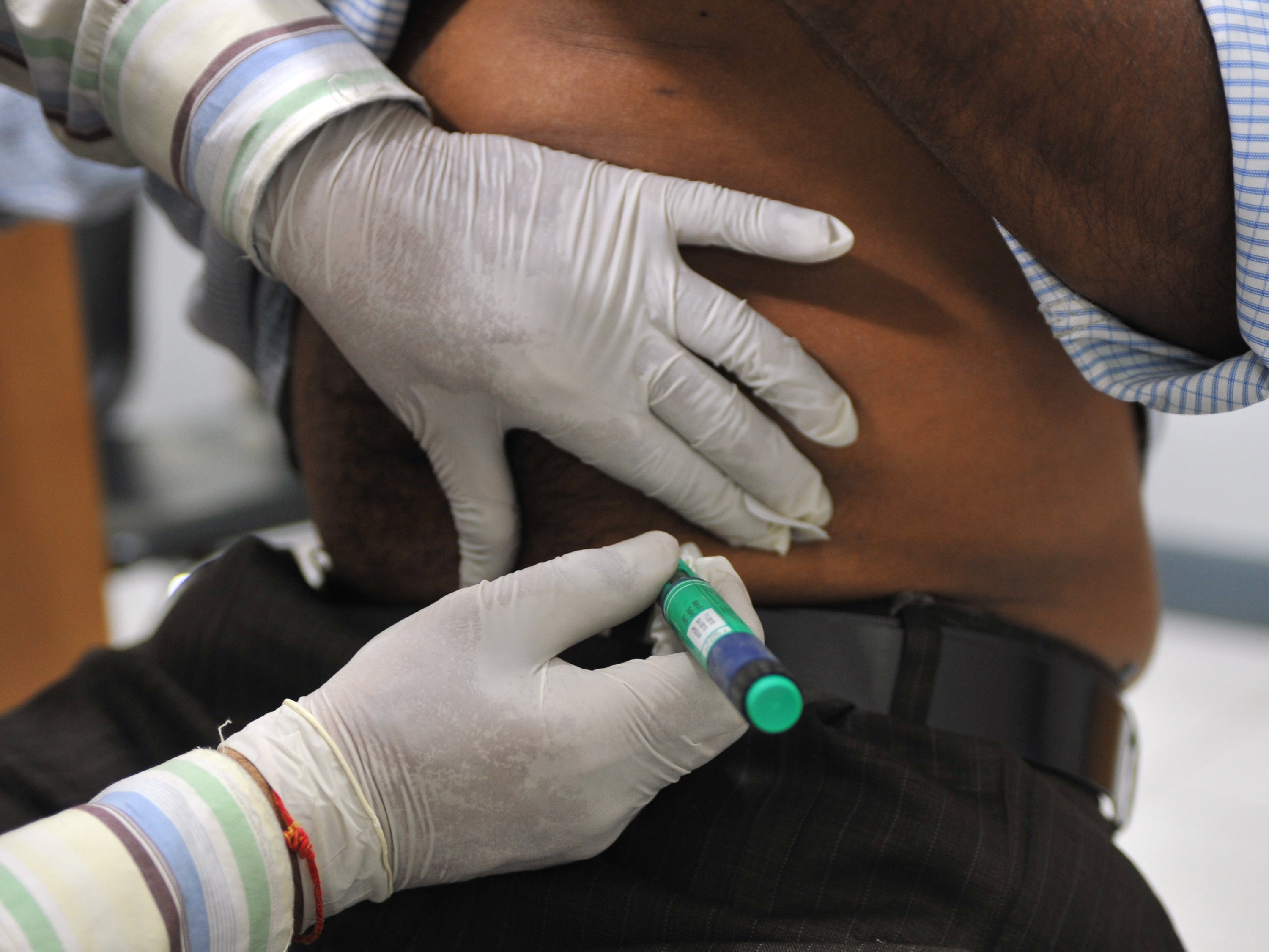 Diabetes cases nearly quadruple worldwide
GENEVA --The world has seen a nearly four-fold increase indiabetes cases over the last quarter-century, driven by excessive weight, obesity, aging and population growth, the World Health Organization reported Wednesday, adding that 422 million people were affected in 2014.
In a new report on diabetes, the U.N. health agency called for stepped-up measures to reduce risk factors for diabetes and improve treatment and care. WHO said 8.5 percent of the world population had diabetes two years ago, up from 4.7 percent, or 108 million, in 1980.
"We need to rethink our daily lives: to eat healthily, be physically active and avoid excessive weight gain," WHO Director-General Dr. Margaret Chan said Wednesday.
The Geneva-based agency blamed growing consumption of food and beverages high in sugar for the increase in diabetes. The disease increased around the world but affects lower- and middle-income people more often than wealthier populations.
Diabetes rates rose the most in Africa, the Middle East and Asia, with the "Eastern Mediterranean" region more than doubling its prevalence to 13.7 percent of the population, the only world region with a double-digit percentage.
Diabetes is a chronic condition in which the body either does not make enough insulin to break down the sugar in foods or uses insulin inefficiently. It can cause early death or serious complications like blindness, stroke, kidney disease, amputation and heart disease.
In its report, WHO says diabetes caused 1.5 million deaths in 2012, and another 2.2 million deaths were caused by high blood sugar levels, increasing the risks of cardiovascular and other diseases.
The report does not distinguish between Type 1 diabetes, where the body cannot make enough insulin and requires daily insulin injections for survival, and Type 2, where the body can no longer produce enough insulin to keep blood sugar at a normal level. Type 2 diabetes is more often linked to obesity and relatively sedentary lifestyles.
The increase has coincided with growing rates of obesity -- in the U.S and Britain, two-thirds of people are now overweight or obese.
NYU Langone Medical Center endocrinologist Dr. Dorothy Fink told CBSN she was not surprised by the report.
"Every day in my practice I see all sorts of patients with endocrine problems," she said.
"I really would say many things cause it, but the truth is, the world the last couple of decades has become more sedentary and we eat processed food all the time," she added. "It has led to our pancreas just working harder and harder and they are running out of steam."
In the U.S., it's estimated that nearly 10 percent of adults have type 2 diabetes, although the number of new cases was slightly lower in 2014 than previous years. Other research finds more than a third of U.S. adults have prediabetes, a high blood sugar condition that may lead to diabetes.
"The rates are very high, surprisingly high," UCLA researcher Susan Babey told CBS News last month. "We're very concerned about the rates among the young adults because of their increased risk of developing type 2 diabetes, which sets them on this path for some serious complications in the future."
The WHO report said the organization is updating its guidelines on fat and carbohydrate intake, but said adults can reduce their risk of type 2 diabetes through regular exercise and a healthy diet that cuts back on sugary foods.
Thanks for reading CBS NEWS.
Create your free account or log in
for more features.