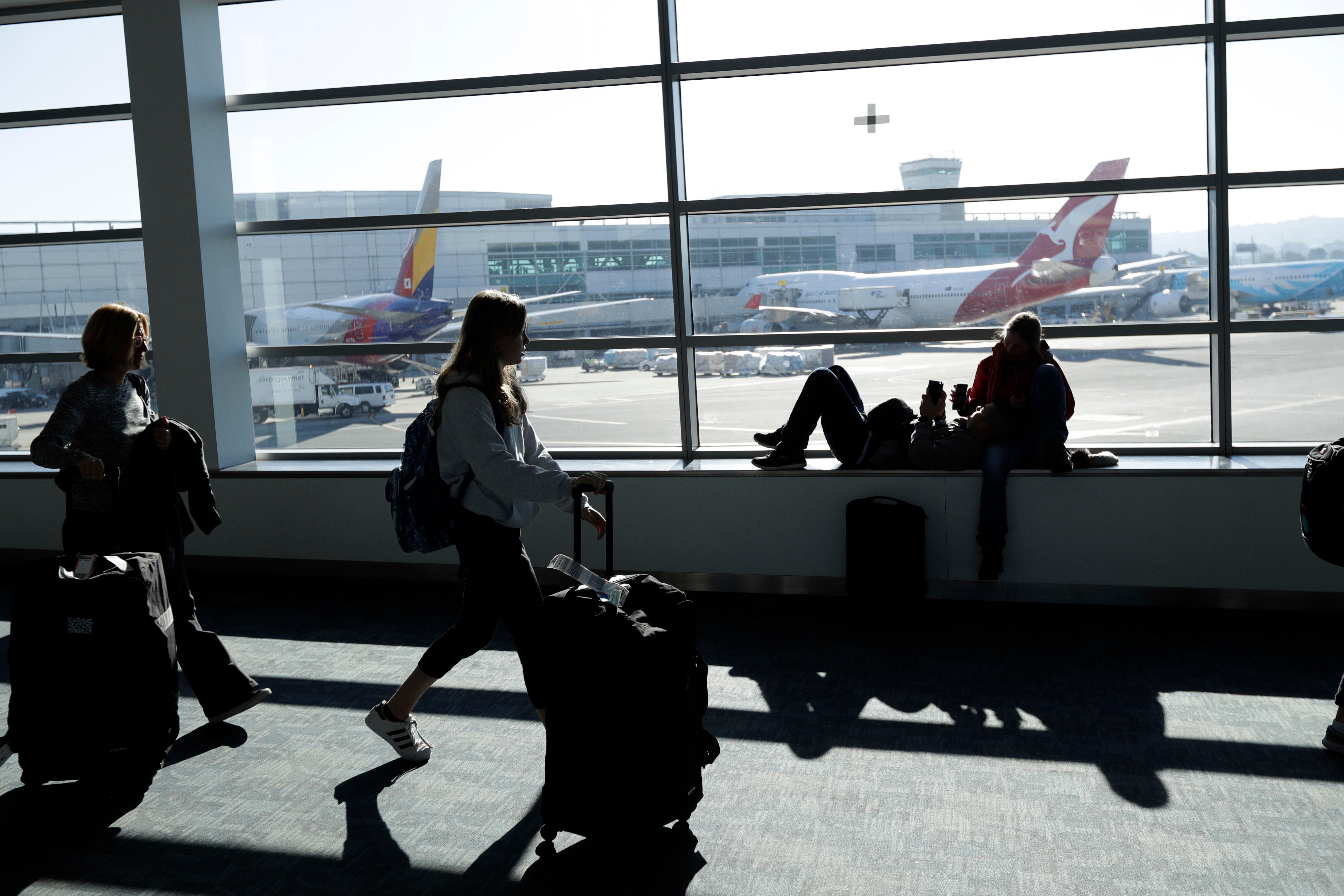 DHS is now asking some foreign visitors about their social media
Starting this week, for some foreigners travelling to the United States, the government has added a new question about social media user information, as part of an effort to help identify potential terrorist threats.
In June, the U.S. Customs and Border Protection (CBP) proposed adding an optional question to travel authorization applications. It asked applicants to volunteer their social media account identifiers, as part of the agency's efforts to enhance its vetting of people who travel to the U.S. The Office of Management and Budget (OMB) approved the addition of the question this month, the Department of Homeland Security told CBS News.
Should applicants provide the requested information about their social media accounts, CBP officers would only be able to see what's publicly available on the accounts submitted -- applicants wouldn't be asked to violate privacy settings or policies.
After CBP proposed the new question, several civil liberties and internet groups raised objections. The Electronic Frontier Foundation (EFF) argued that there were "no standards to ensure that innocent travelers would not be misjudged and denied entry into the U.S."
And EFF also predicted that the new question would "be ineffective at protecting homeland security," given that CBP would only be looking at publicly available posts on Facebook, Twitter and other social media platforms. Surmising that the social media question stemmed from having missed the threat posed by San Bernardino shooter Tashfeen Malik, who entered the U.S. on a "fiancee visa," EFF pointed out that the evidence of her sympathies with terrorists was only expressed "in private messages to her Facebook friends. She did not do so in public posts prior to the attack, according to the FBI."
The question is marked as "optional" on the Electronic System for Travel Authorization (ESTA) application, and the new change only applies to people who come here under the Visa Waiver Program, which allows citizens of 38 countries to travel to the U.S. and stay here without a visa for up to 90 days.
The new question, according to the Federal Register, reads, "Please enter information associated with your online presence--Provider/Platform--Social media identifier."
Officers would be able to use information they collect from applicants' social media to evaluate ESTA applications. That data could not, however, be used to ban an applicant's travel based on his or her political views, race, ethnicity, religion or sexual orientation, though.
The changes went into effect on Tuesday, Politico first reported.
CBS News' Andres Triay contributed to this report.
Thanks for reading CBS NEWS.
Create your free account or log in
for more features.