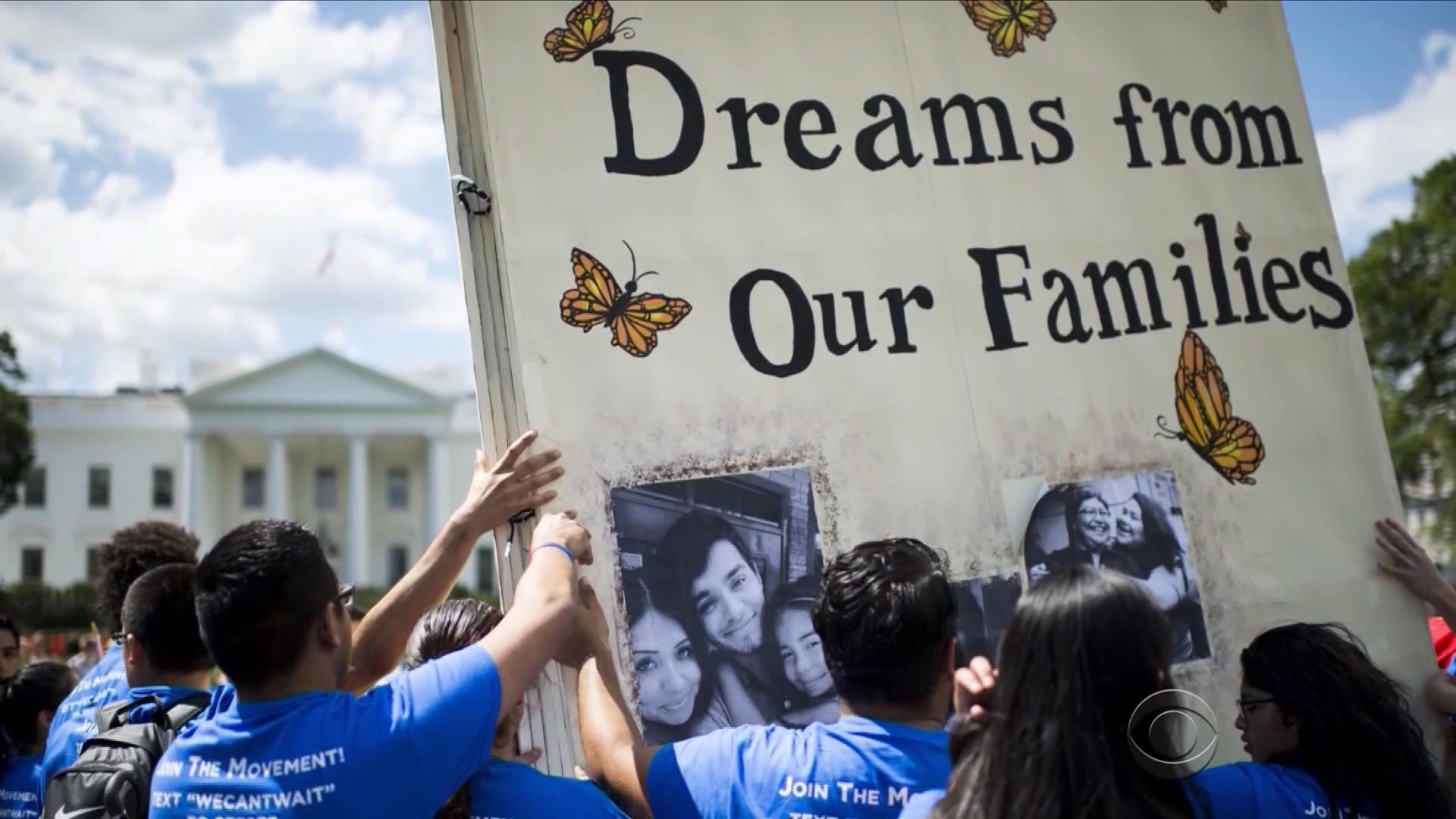 DHS formally rolls back Obama's DAPA immigration program
The Trump administration late Thursday announced that it has formally reversed part of President Obama's immigration actions from 2014.
The Deferred Action for Parents of Americans and Lawful Permanent Residents, or DAPA, program would have deferred deportations for the undocumented parents of U.S. citizens or legal permanent residents who have been in the U.S. since before 2010.
Homeland Security Secretary John Kelly signed a memorandum rescinding the program on Thursday, according to a fact sheet released by the department. Kelly said he made the decision "because there is no credible path forward to litigate the currently enjoined policy."
The department made clear in the announcement that the Deferred Action for Childhood Arrivals, or DACA, program created by Mr. Obama in 2012 "will remain in effect." DACA has deferred deportations for people who entered the U.S. as children, who were under the age of 31 before June 15, 2012. Applicants must have also continuously lived in the U.S. since June 15, 2007 and come to the U.S. before his or her 16th birthday.
DAPA is not a program that ever went into effect. Before DAPA could be implemented, 26 states challenged the program in the U.S. District Court for the Southern District of Texas, which enjoined the implementation. After that, the U.S. Court of Appeals for the Fifth Circuit affirmed the lower court's decision and the Supreme Court tied in the case in June 2016, effectively affirming the lower court's ruling to block the policy from being implemented.
During his presidential campaign, President Trump promised on to terminate Obama's immigration actions.
Thanks for reading CBS NEWS.
Create your free account or log in
for more features.