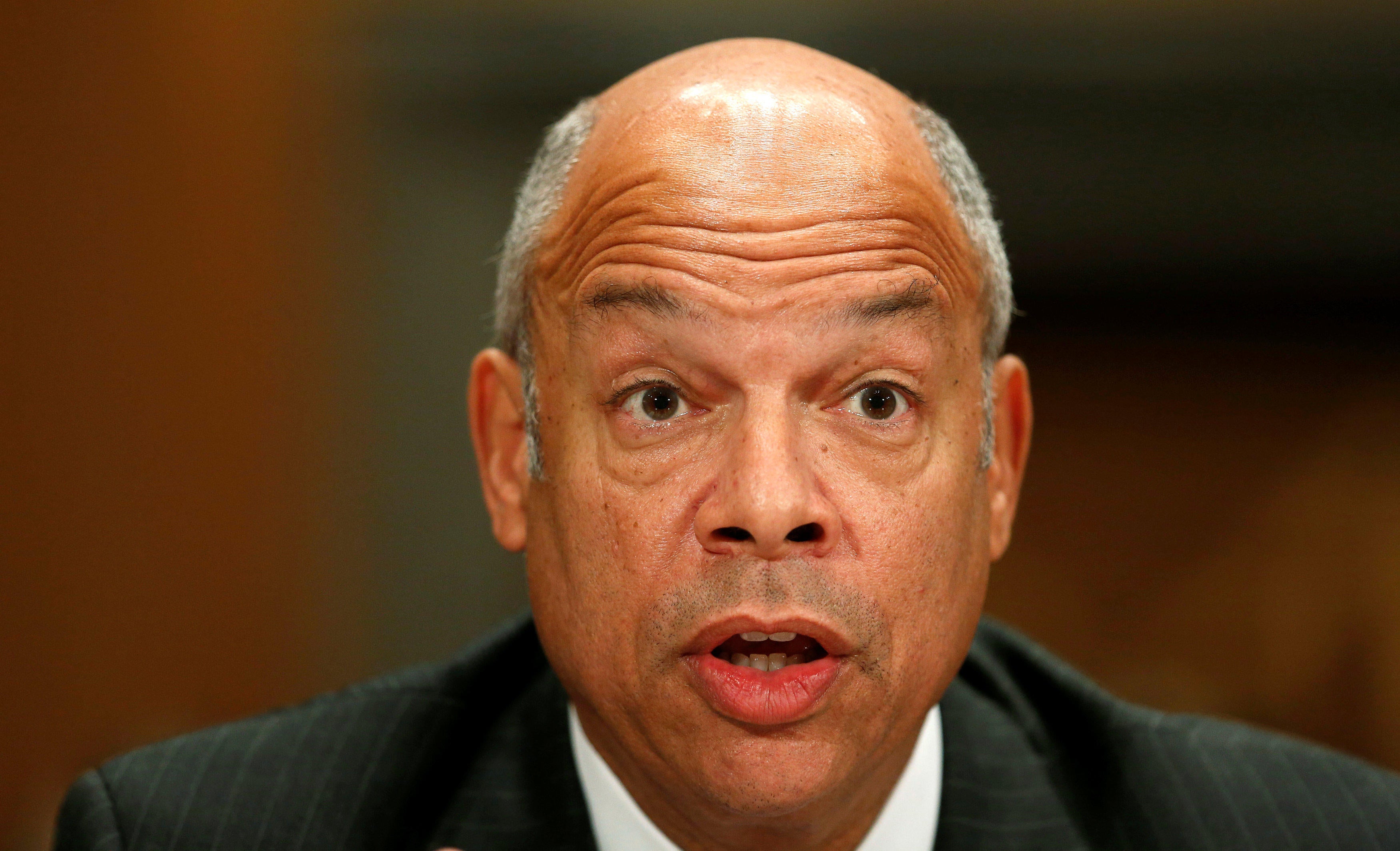 DHS chief says "no specific credible threat" for Inauguration Day
Homeland Security Secretary Jeh Johnson said Friday that there is "no specific credible threat" to Inauguration Day, which is a week away in Washington, D.C.
Between 700,000 and 900,000 people are expected to gather on the National Mall for the swearing-in of President-elect Donald Trump, Johnson said at a press conference with officials from the Secret Service, Capitol Police and Park Police.
There will be 28,000 officials deployed on Friday alone to provide security, with 10,000 from Homeland Security, 12,000 from other federal agencies like the National Guard, 3,200 other groups and 2,800 local D.C. police. Also, 300 magnetometers are being placed around the perimeter for the Inauguration.
Over the course of next weekend, however, Johnson said 99 organizations are "planning to demonstrate" either for or against the Inauguration. Sixty-three of those organizations are expected to demonstrate on Friday, with potentially many more expected to participate in the Women's March on Washington next Saturday. A number of celebrities are expected to attend the march, including Amy Schumer, Scarlett Johansson and America Ferrera.
Homeland Security is aware, Johnson said, that anarchist protest groups plan to have "a full range of planned activities." He also said that they have technology to neutralize any drones, which are not allowed in D.C. airspace.
Mr. Trump is expected to arrive in D.C. on Thursday to participate in a wreath-laying ceremony at Arlington National Cemetery next Thursday and are expected to attend an Inaugural concert near the Lincoln Memorial and Korean War Memorial.
On Friday morning, the Obamas will host the Trumps for coffee before they head to the Capitol for the swearing-in ceremony. Mr. Trump will then lead the Inaugural parade down Pennsylvania Ave.
Former Presidents Jimmy Carter, Bill Clinton and George W. Bush are expected to attend the inauguration as well as Mr. Trump's 2016 rival, former first lady and secretary of state Hillary Clinton.
CBS News' Errol Barnett contributed to this report.
Thanks for reading CBS NEWS.
Create your free account or log in
for more features.