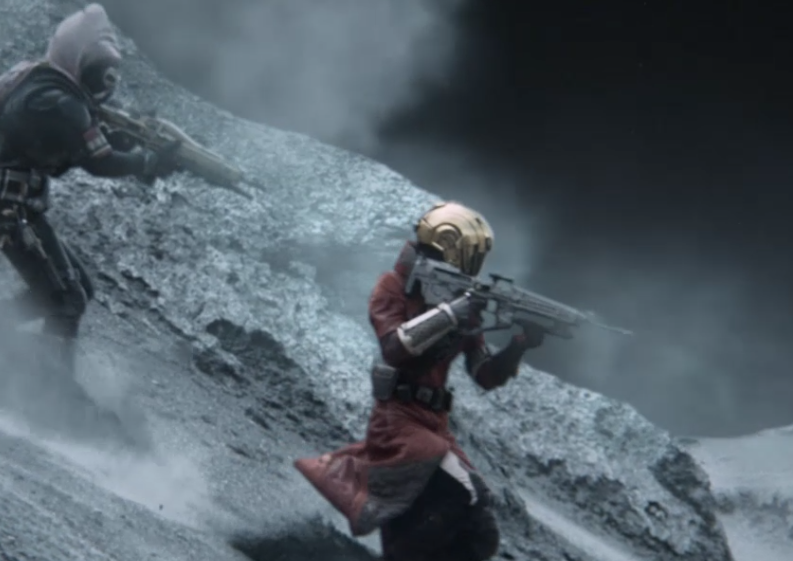 Destiny celebrates record-breaking $500 million franchise launch
The new video game franchise Destiny has already smashed analysts' expectations for first-week sales with a $500 million launch.
Destiny, by developer Bungie and video game publisher Activision Blizzard, was released on Tuesday, and the companies have already made back their $500 million investment in the game, selling 10 million copies in the first day.
Michael Pachter, an analyst at Wedbush Securities, told CNET that sales exceeded even his bullish expectations. Earlier, he had said he expected the game could sell as many as 10 million units this year if it got good reviews. He now expects sales to reach as high as 18 million units. "Destiny appears well-positioned to become Activision Publishing's third billion-dollar franchise," he told CNET.
This is not the biggest video game launch in history, but the biggest for a new franchise. Rockstar's Grand Theft Auto V sold more units on its first day, and reached $1 billion in sales in three days, making it the fastest video game to gross $1 billion.
Destiny rolls several different types of video games into one, making it a massively multiplayer online, role-playing, first-person shooter. Players take on the role of a character with other-worldly powers called a "guardian" to help protect humanity.
Destiny's creator, Bungie, was also behind Halo, one of the most successful video game franchises ever made. Halo launched in 2001 and became Microsoft Xbox's most popular game franchise with several later installments. That game also became a cultural phenomenon, with "Halo Night" featured in an episode of CBS's hit comedy "The Big Bang Theory."
Microsoft owned both Xbox and Bungie when they released Halo, but the Bungie creative team left behind that franchise to independently produce Destiny. Activision publishes other blockbuster video game franchises including Call of Duty, Skylanders and World of Warcraft. This is the first Bungie game to be published by Activision.
Thanks for reading CBS NEWS.
Create your free account or log in
for more features.