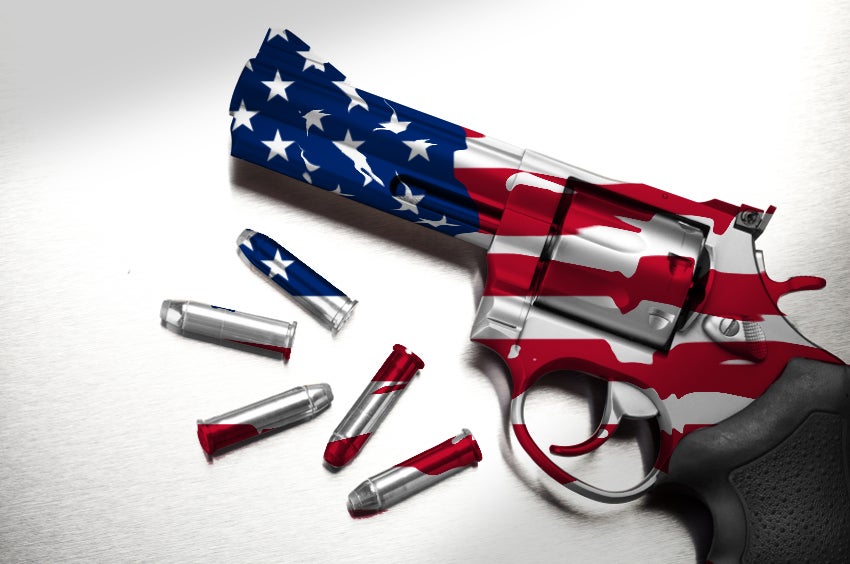 Despite national push, more states relaxing gun laws
Even as President Obama carries on a national push to enact tough new federal gun laws, state legislatures across the country are taking the matter into their own hands, swiftly passing a slew of new laws that - more often than not -- are actually relaxing regulations in the state.
On Wednesday, Mr. Obama traveled to Colorado to renew his push for a comprehensive package of gun measures - including an assault weapons ban, a ban on high-capacity magazine clips, and universal background checks -- his administration says would reduce gun violence in America.
Pointing to Colorado's stringent new gun laws, which Democratic Governor John Hickenlooper signed into law this month and which mandate background checks for gun buyers and limit the legal size of ammunition clips, Mr. Obama held the state up as an example of "what's possible" for Congress to do on the issue:
"Every day that we wait to do something about it, even more of our fellow citizens are stolen from our lives by a bullet from a gun," he said Wednesday. "Colorado has already chosen to do something about it."
Colorado is among the handful of states that have, in the months since last year's Newtown shootings, passed statewide laws expanding its powers to regulate gun buyers and owners. And in Connecticut, the home of last year's devastating Sandy Hook shootings, state lawmakers just passed a sweeping gun safety bill that includes comprehensive new regulations on weapons and high-capacity ammunition magazines.
Gov. Andrew Cuomo, D-N.Y., too, has signed into law a set of wide-ranging new gun regulations, and legislatures in Mississippi, Utah, Arkansas and Wyoming have passed a range of measures strengthening gun laws as well.
Despite some statewide movement toward the kinds of laws the Obama administration is pushing, particularly among liberal-leaning states, more legislation is being passed on the state level that actually relaxes gun laws rather than strengthening them, according to the Wall Street Journal.
According to the Journal, 10 states have passed 17 laws weakening gun laws; meanwhile, with the addition of Connecticut, which passed its bill last night, six states will have passed eight laws increasing regulations on gun buyers and users.
Among those states includes Mississippi, which has passed laws making records about concealed-weapons permits confidential, and which relaxes rules relating to concealed carry permit owners; Michigan, which enacted a law that weakens regulations on who must obtain a license in order to purchase, carry, possess, or transport a pistol; Idaho, whose new law stipulates that the government can't regulate the carrying of concealed weapons, and more.
A handful of extreme local laws have also attracted attention: Earlier this week, a small town in Georgia passed a law that actually mandates every household have a gun and ammunition - though according to the Associated Press, the measure was largely symbolic and won't be enforced.
"I likened it to a security sign that people put up in their front yards. Some people have security systems, some people don't, but they put those signs up," City Councilman Duane Cronic told the Associated Press. "I really felt like this ordinance was a security sign for our city."
Thanks for reading CBS NEWS.
Create your free account or log in
for more features.