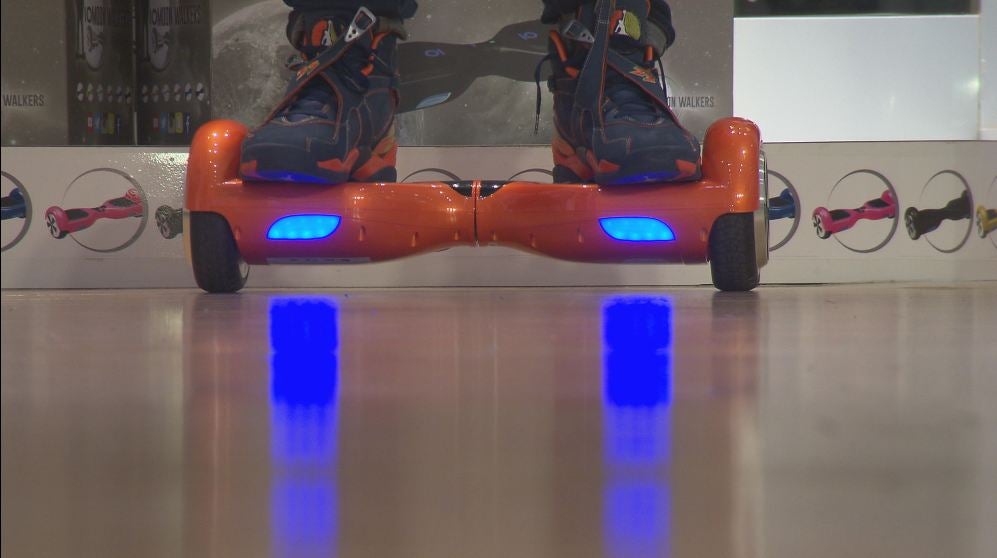 Top U.S. airlines add hoverboards to "no-fly" list
One of the holiday season's most popular gifts is heating things up - literally.
Fears of fires are grounding the popular hoverboards in airlines. Starting Friday, passengers will no longer be allowed to bring hoverboards on Delta Airlines Flights, which now joins American and United, among others to ban the scooters.
The U.S. Consumer Product Safety Commission is currently investigating 10 reports of hoverboard fires in nine states. Many of the hoverboard electric scooters have high-watt lithium batteries, which the FAA says can start fires in a plane's baggage compartments, reports Vladimir Duthiers of CBS News' digital network, CBSN.
Cell phone videos capture the alleged fires caused by the electric scooters, including one showing a hoverboard burning in a Washington State Mall.
Another rider from Alabama posted a video, saying his hoverboard just caught fire.
Now, this year's must-have gift is finding its way onto less popular lists.
"They ignite and catch fire very violently," said Denny Kelly, an aviation consultant. "The FAA probably would ban lithium batteries from airplanes period, if there wasn't so much pressure from the airlines not to do that."
Cell phones, tablets and laptops use low-wattage lithium ion batteries, which fall within FAA regulations. But airlines are concerned about the power and size of a hoverboard's battery.
In a statement, Delta pointed to the "size or power of their lithium-ion batteries," and found that the strength of the batteries in hoverboards "often" exceeded government limits for what's allowed onboard an aircraft.
One hoverboard manufacturer, Swagway, says they "don't compromise when it comes to using the highest quality parts," and urged "customers to be aware of fake units that are being sold on the Internet."
According to Sean Kane, the founder of the Safety Institute, the hugely popular products may eventually be recalled.
"They're considered toys but in fact they're not," Kane said. "So at the end of the day you have a product that doesn't have to meet any safety requirements and its finding its way into the U.S. market."
Airlines aren't the only ones moving away from hoverboards. On Thursday, online retailer Overstock.com also said it will stop selling the popular product, due to growing safety concerns.
Thanks for reading CBS NEWS.
Create your free account or log in
for more features.