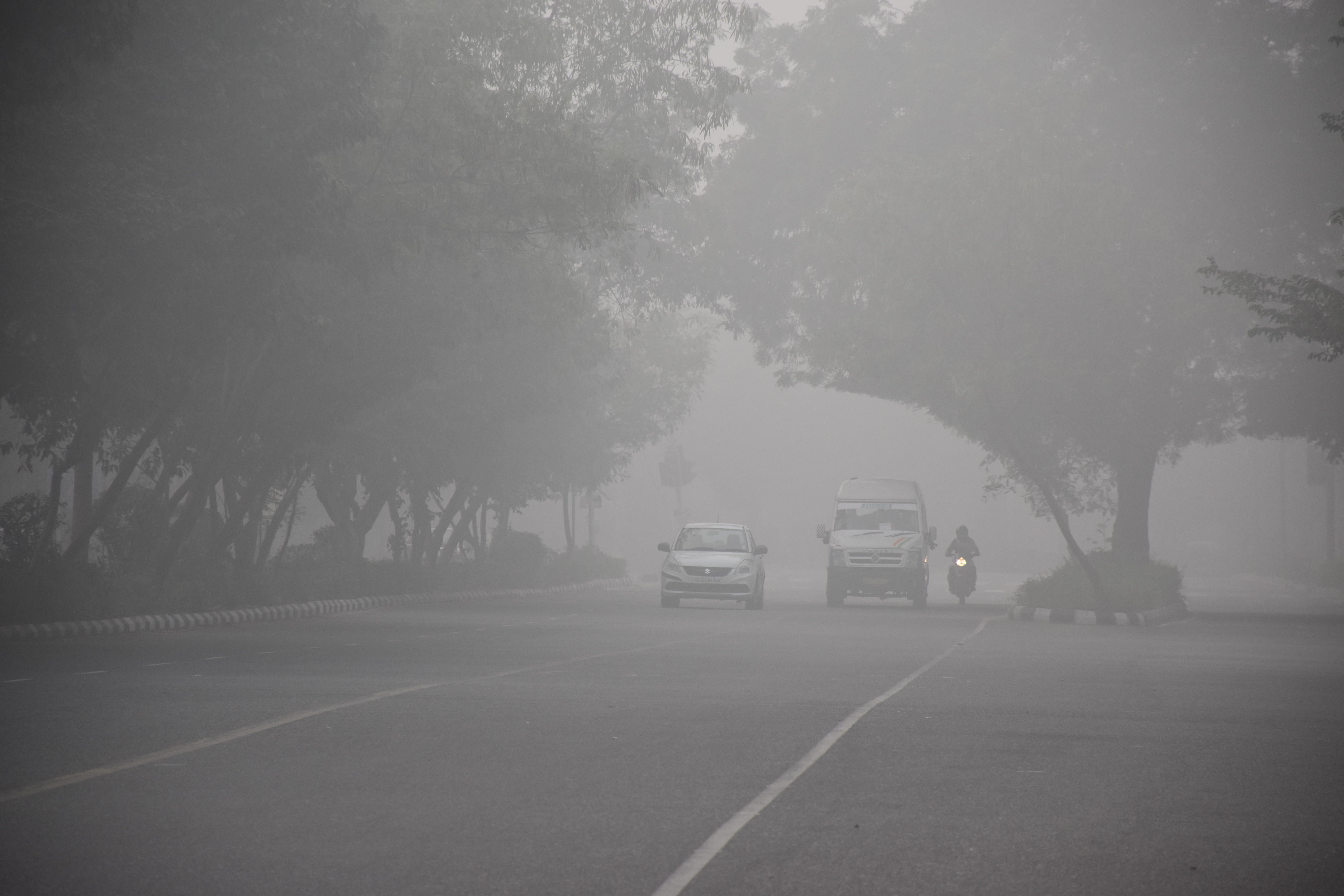 "Gas chamber" Delhi 10 times more polluted than Beijing
DELHI -- A thick cloud of smog has overwhelmed the Indian capital over the past few days, prompting officials to shut down more than 6,000 schools for nearly a week.
The city's air quality is off the charts. The Air Quality Index (AQI) was over 999 in some parts of the capital -- that's almost 30 times the safe limits set by the World Health Organization and 10 times more polluted than Beijing, the city infamous for air pollution.
PM 2.5 particles, which are small enough to settle inside your lungs and cause severe respiratory diseases, peaked above 700 micrograms per cubic meter. At this level, not just children and elderly, but everyone is warned to remain indoors. The WHO safe limit is 60.
Many New Delhi residents are complaining of respiratory problems and headaches. The low visibility has delayed flights, trains and caused highway pileups.
"The air tastes like smoke. I have a constant irritation in my throat," Rakesh Kumar, 45, tells CBS News.
People have been advised to avoid outdoor activity in the early morning and late evening, when the pollution is at its worst. A government advisory urged small children, the elderly, pregnant women and asthma and heart patients to use masks if they go outdoors.
All construction work has been suspended, and the entry of a heavy trucks into the city has been barred, except those carrying essential items.
Pollution tends to peak at this time of year due to calm winds and residual crop burning in the states of Haryana, Punjab and Uttar Pradesh, which border New Delhi.
The farmers burn millions of tons of crop waste every year before sowing the fresh winter crop.
Last year, too, around the same time, the smog caused a nightmare in New Delhi, but authorities have been unable to reduce the refuse burning that sends the thick cloud of smoke billowing over the Delhi.
Smog is a combination of smoke and fog. Being heavy, it gets trapped at the ground level, massively reducing visibility. One driver posted video to Twitter showing cars piled up on a highway near New Delhi.
On Wednesday, the capital city's chief minister Arvind Kejriwal compared New Delhi to a "gas chamber."
Now, his administration is considering a revival of restrictions on private vehicles. In the past, as in Beijing, vehicles with even and odd number plates have been permitted to operate on alternate days.
Thanks for reading CBS NEWS.
Create your free account or log in
for more features.