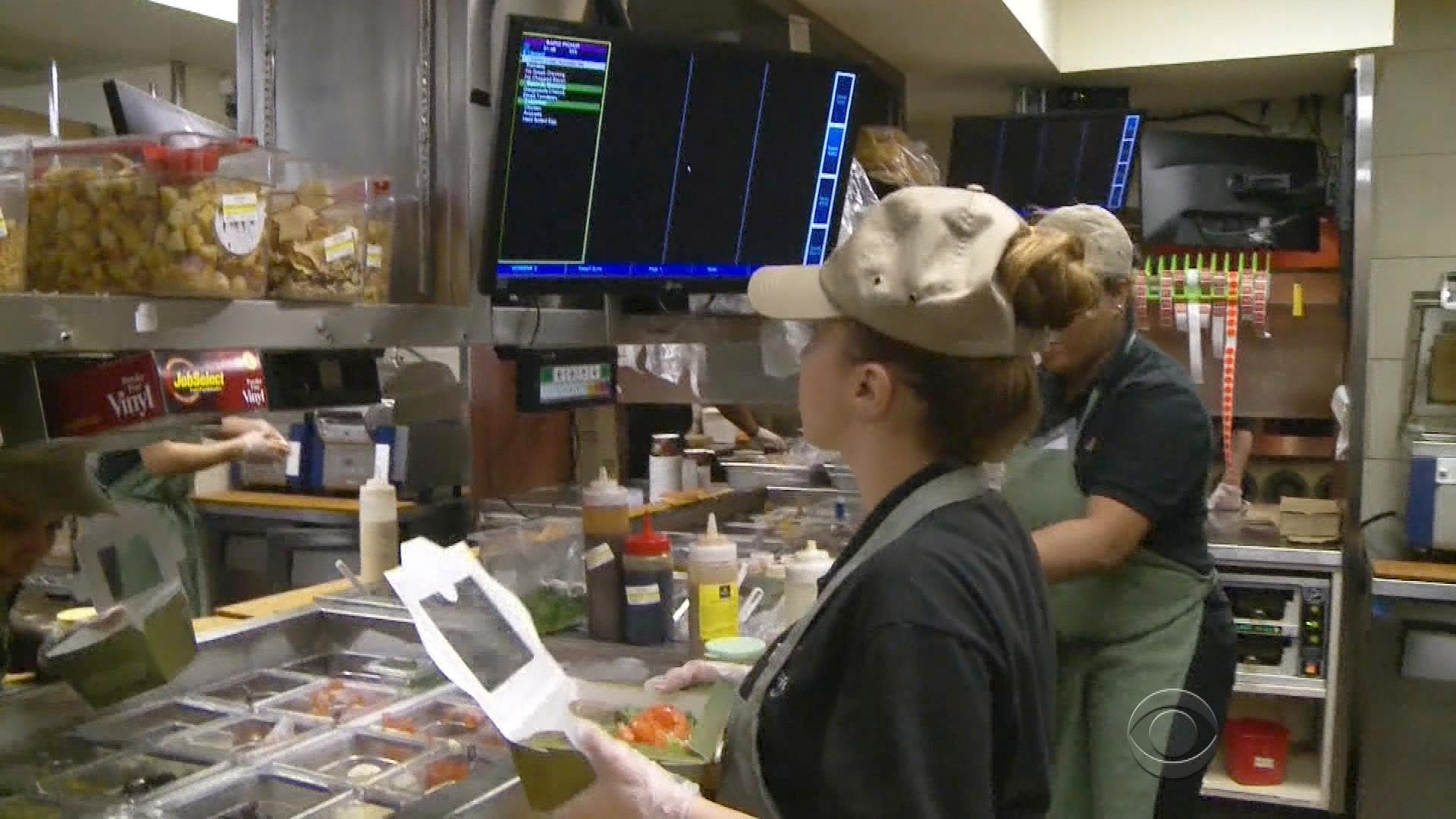 Debate over minimum wage increase heats up
NEW YORK -- States and cities across the country are wrestling with the idea of raising the minimum wage.
Right now, 29 states have minimums above the federal $7.25 an hour. Four cities, including Los Angeles, have doubled their minimum to $15.
Rebecca Cornick, a 61-year-old grandmother, has been working at Wendy's for nine years. She started at minimum wage and was bumped up a few years ago to $9 an hour.
"I believe that anyone who has a job and works full time, they should be able to pay the things that sustain life: food, shelter and clothing," Cornick says. "I can't even do that."
Just this week, a New York labor board approved gradually raising the minimum wage for over 180,000 fast food workers to $15 dollars by 2021. But the proposed increase is widely opposed by the fast food industry.
"The reality is that most business are not going to pay $15 dollars an hour and keep their doors open," says David Sutz, who owns four Burger Kings in New York. "It just won't happen. The economics don't work in this industry. There is a limit to what you're going to pay for a hamburger."
Megan Boisvert was a cashier in Los Angeles making $8.08 an hour and barely getting by. But since starting at Bobrick Washroom Equipment, her salary and life have changed dramatically.
"I don't really have that financial stress that a lot of my friends have," Boisvert says.
Mitchell Englander was the only Los Angeles councilman that voted against the wage hike, worried it might push business owners out of the city.
"This is an experiment one that can't be undone," Englander says. "My concern is if this experiment fails, what then? It's a big risk to the very people who need jobs."
The federal minimum wage of $7.25 breaks down annually to just above the poverty level of $12,000.
Several restaurant owners are filing suit in New York if the state goes through with the mandated wage increase.
Thanks for reading CBS NEWS.
Create your free account or log in
for more features.