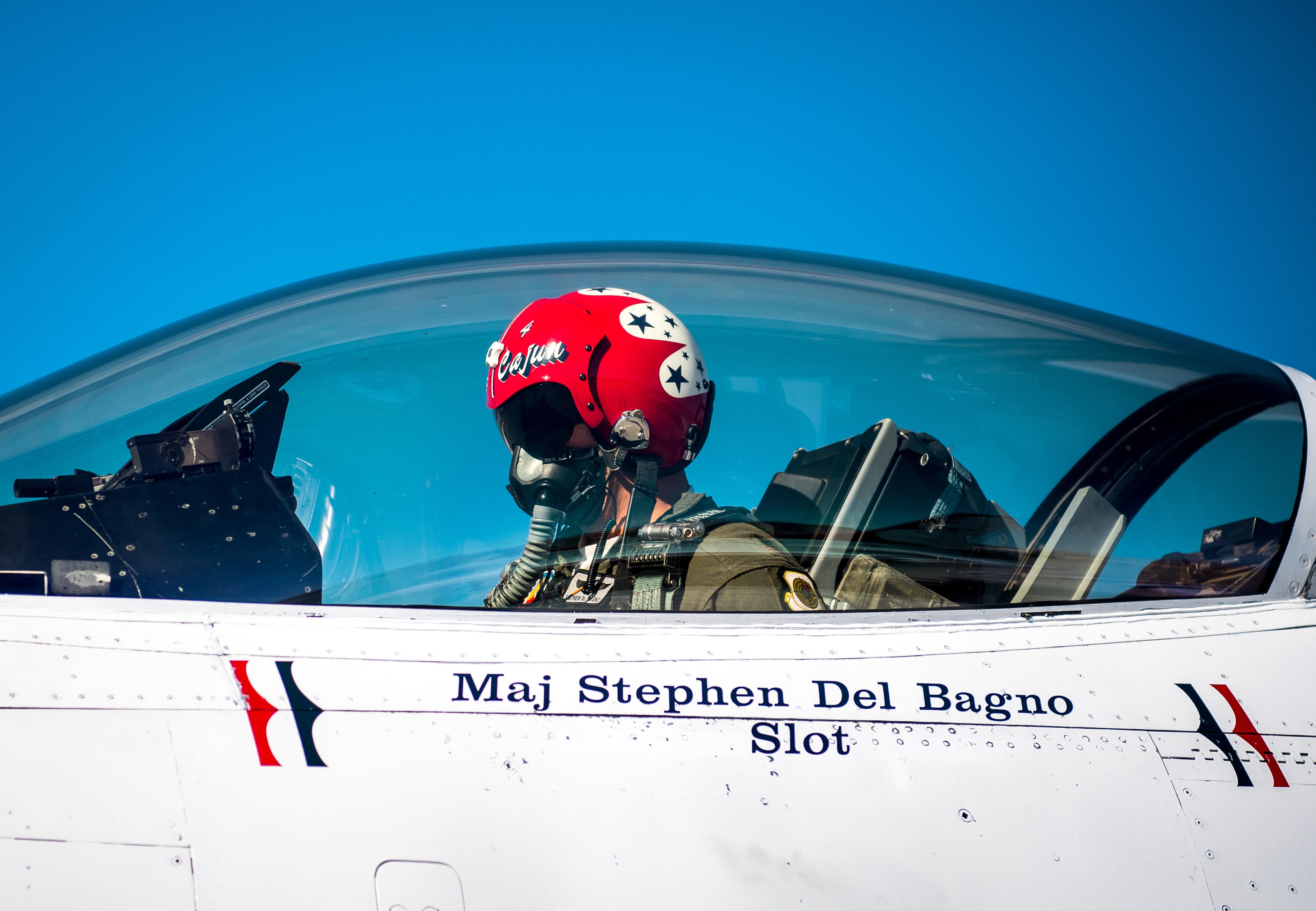 Deadly Thunderbirds crash marks 4th military aircraft incident this week
NEW YORK -- The famed Thunderbirds are grounded after a pilot died Wednesday during a routine training exercise. The incident marked the fourth U.S. military aircraft crash this week and the fifth fatality. The jet went down around 10:30 a.m. during a routine aerial demonstration training flight over the remote Nevada Test and Training Range.
The Thunderbirds are America's top guns, executing the most extraordinary combat maneuvers in formation.
They were performing a routine training exercise at Nellis Air Force Base, when one of their own -- Maj. Stephen Del Bagno -- was killed.
It was the third crash of a Thunderbird jet in the past two years and the first death in 35 years.
Del Bagno, 34, had just become a "red helmet," flying solo since January.
After receiving his wings, he was featured in a promotional video saying, "Once you dawn that red helmet that means you no longer have your instructor in the back seat, so it's a bit surreal."
"To be a part of the Thunderbirds is to be the best of the best," said Mark Rosenker, a retired major general in the Air Force reserves and the former head of the National Transportation Safety Board. "These are no more difficult or no more dangerous than any of the maneuvers that the typical fighter pilots are flying when they are in formation."
Crashes are rare for these highly trained demonstration teams -- and fatalities even more so.
CBS News flew with another one of the military's elite squadrons -- the Navy's Blue Angels -- as Capt. Jeff Kluss prepared for an air show three years ago.
He also was killed in a training incident a year later.
In a statement, Del Bagno's commander said, "We are mourning the loss of Major Del Bagno. He was an integral part of our team and our hearts are heavy with his loss."
The team's participation at the March Field Air & Space Expo has been canceled. It's unknown how this accident will impact the remainder of the 2018 Thunderbirds season.
Thanks for reading CBS NEWS.
Create your free account or log in
for more features.