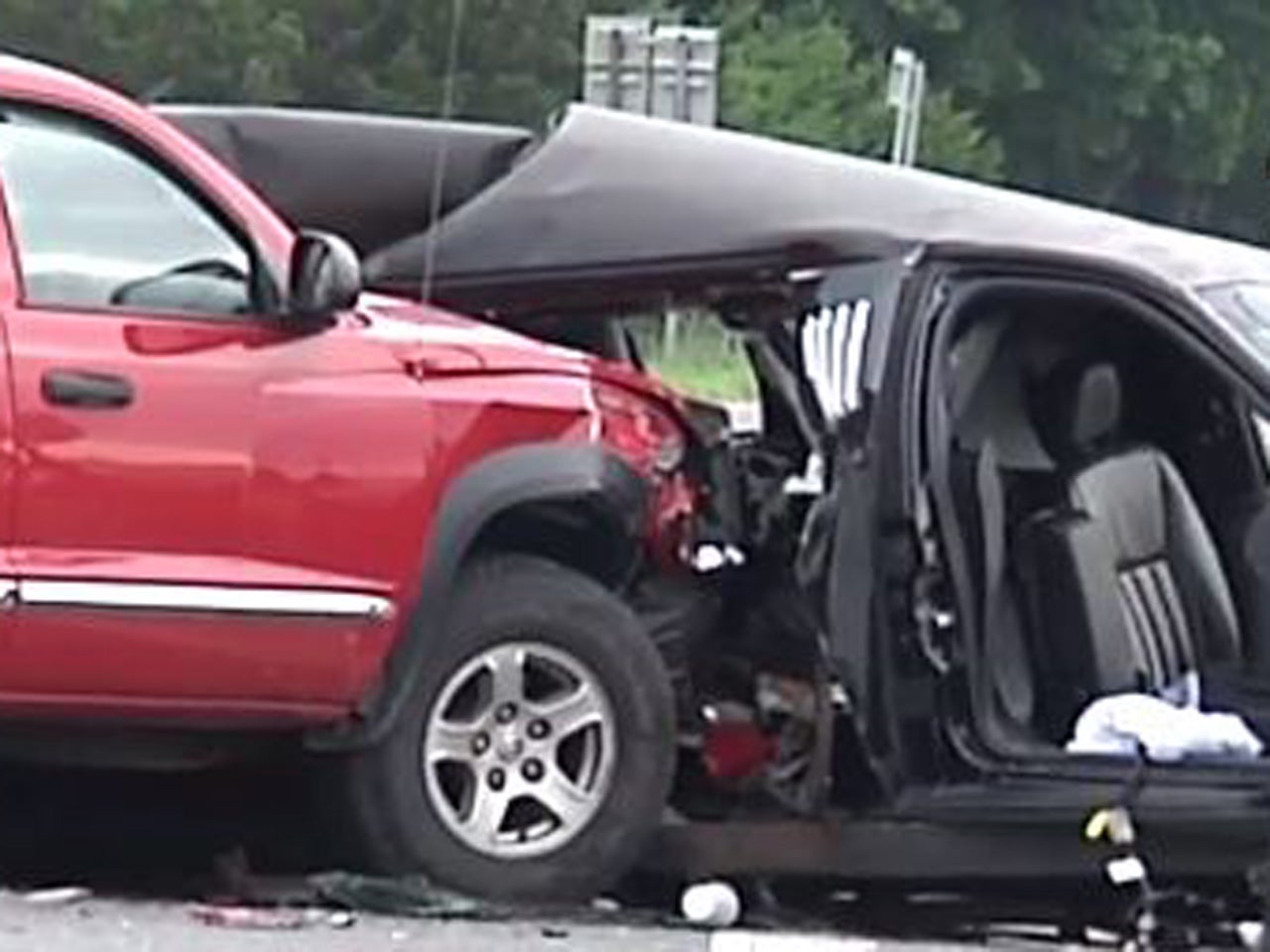 Deadly Long Island crash raises questions about limo safety
LONG ISLAND, N.Y. -- A deadly crash on Long Island over the weekend is raising questions about the safety of large limousines. A group of young women hired one so they could tour local wineries safely, but four of them wound up dead and four others seriously injured.
The limo was making a U-turn when it was broadsided by a suspected drunk driver.
"Obviously no airbags in the back of the limousine. I'm not aware whether, who was wearing seat belts in car if anyone," said Southold, New York Police Chief Martin Flatley.
In 2013, 55 percent of backseat passengers killed in crashes were not belted in. There has been a fatal large limo crash every year since 2000, killing at least 45 people.
The National Transportation Safety Board is currently preparing safety recommendations following the 2014 limo van accident that injured comedian Tracy Morgan.
California has already acted. A 2013 limo fire killed five women who were not able to escape the blaze. In response in July, the Golden State began requiring limos to have an additional emergency exit and occupants to be provided a safety briefing.
A dash camera also caught the moment when a drunk driver slammed head on into the limo carrying Neil Flynn and his family. His 7-year-old daughter Katie was killed, despite wearing a seatbelt.
"My younger daughter was robbed of her best friend. My sons will have no real memory of Kate, they were simply too young when she was taken from us, but there isn't a minute or an hour much less a day that goes by that we don't think about her," Flynn said.
Only 28 states require adults in the back of vehicles to buckle up. The investigation into the the Long Island crash is still in the early stages.
Thanks for reading CBS NEWS.
Create your free account or log in
for more features.