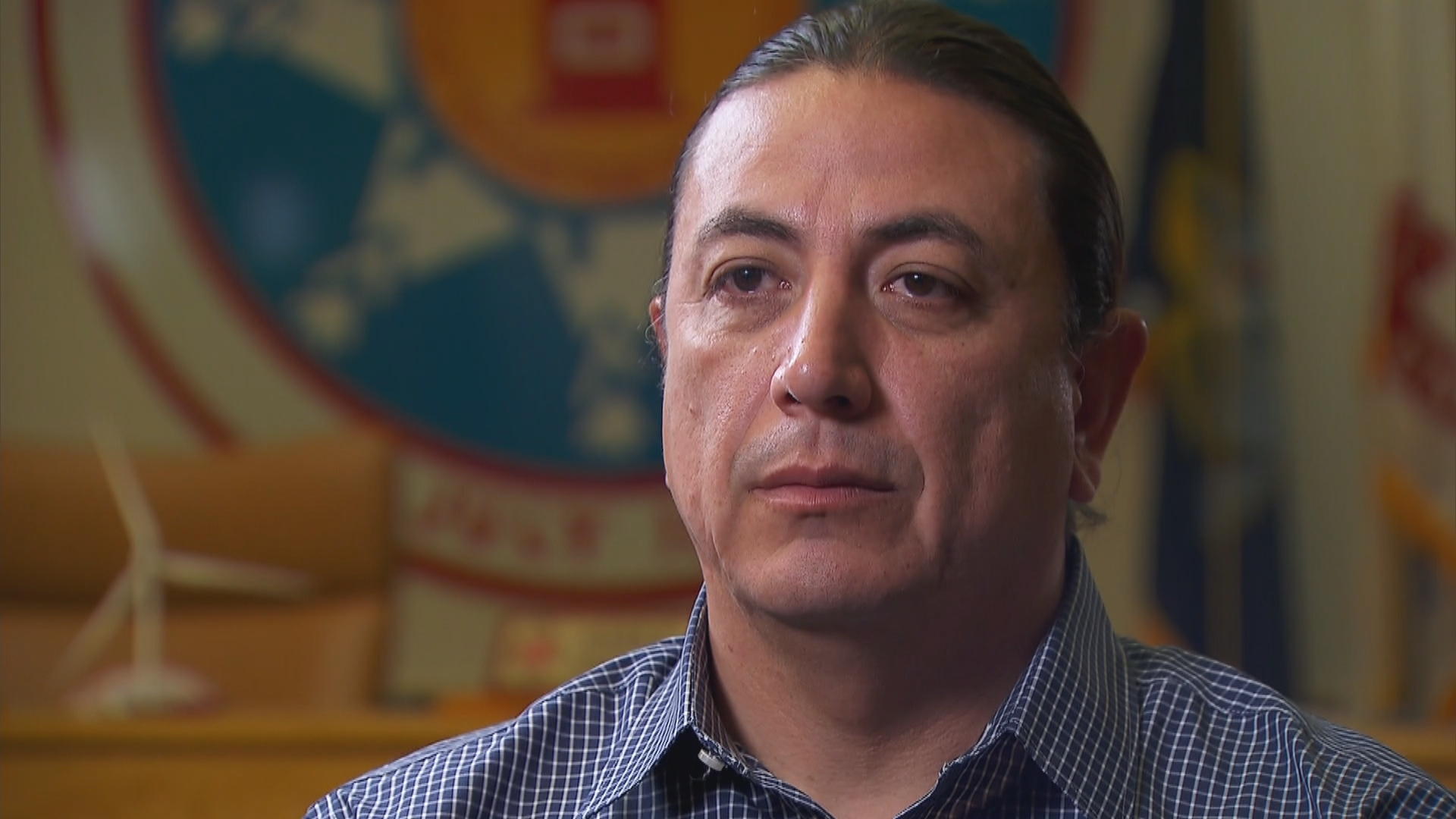 Future uncertain, Standing Rock Sioux leader urges pipeline protesters to leave
A transition spokesman said President-elect Donald Trump will review the Dakota Access Pipeline when he takes office. On Sunday the Army Corps of Engineers rejected part of the pipeline route that would have crossed near the Standing Rock Sioux Reservation.
Protesters gathered in the middle of a snowstorm Monday carrying on their normal routine despite Sunday's decision, reports CBS News correspondent Omar Villafranca.
With the pipeline's future uncertain, Standing Rock Sioux Chairman Dave Archambault II is urging those braving winter conditions to leave the North Dakota camp.

"I understand the fear that they have that this is just a small victory and it's not over yet. But it's over right now," Archambault said.

Mr. Trump supports the Dakota Access Pipeline and is expected to review the project after the inauguration.
"I need to find a way to reach Donald Trump to help them realize and understand what decision was made and why it's the right decision," Archambault said. "We are the first occupants of this nation. We were here first. We are still here and we're not going away. And we're not opposed to economic development. We're not opposed to energy independence. We're not opposed to national security. What we're doing is we're saying don't make us pay for it again."
Energy Transfer Partners, the Dallas-based company behind the pipeline, is vowing to complete the project – with its proposed Missouri River crossing about a mile upstream from the tribe's reservation. In a statement released after Sunday's decision, the company took aim at the Obama administration saying it "intended to delay a decision in this matter until President Obama is out of office."


White House Press Secretary Josh Earnest answered questions about the denied easement Monday.

"The White House did not and has not been dictating the outcome but rather has been updated by the Army Corps on the negotiations," Earnest said.

"If the decision changes, do you expect to see people out there protesting again?" Villafranca asked Archambault.
"I don't think it's necessary. We won, and we have to continue moving forward and trying to work with…the Trump administration and to make this decision stick," he responded.
Thanks for reading CBS NEWS.
Create your free account or log in
for more features.