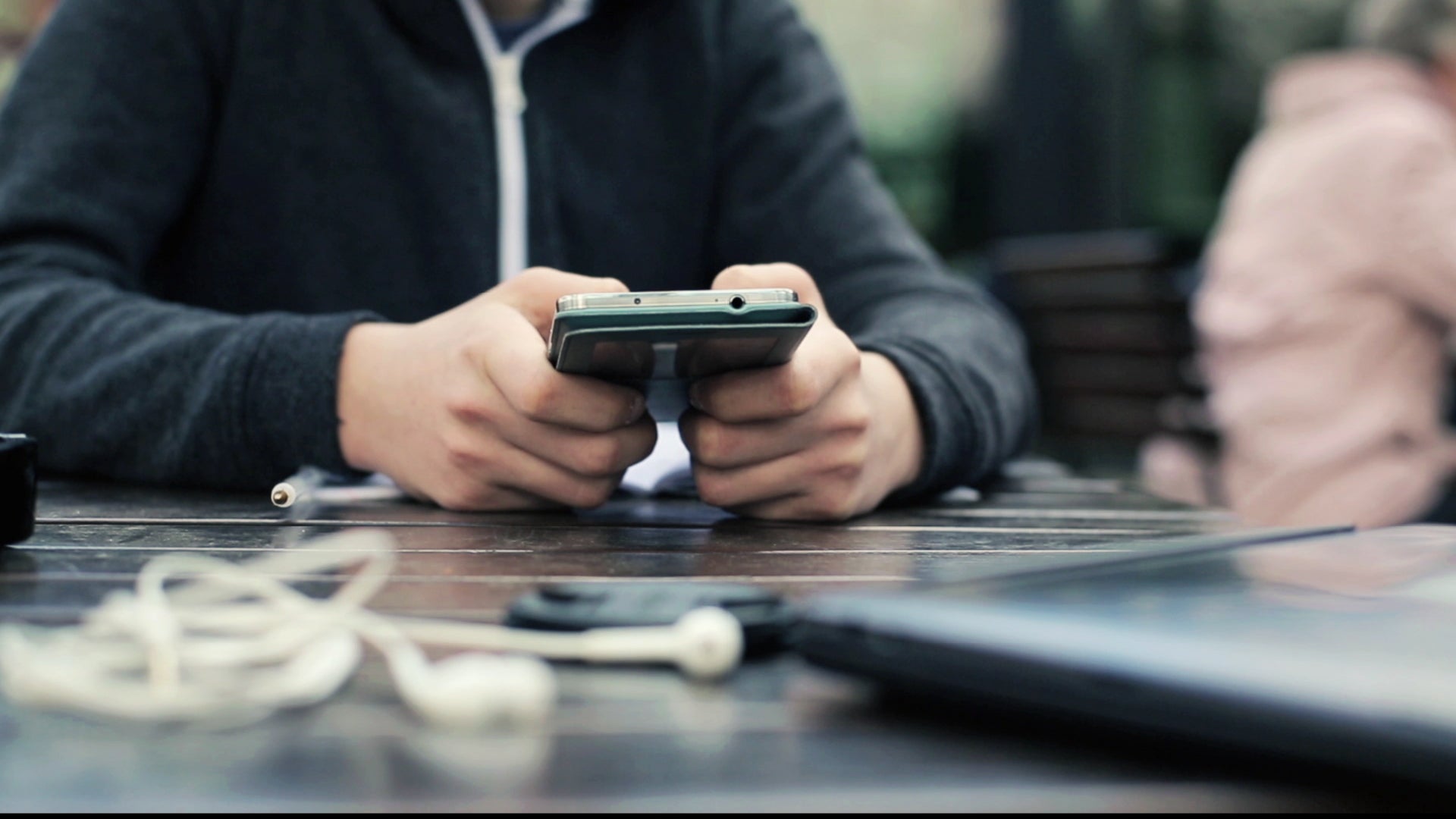 High-tech helpline for teens in crisis
There's a groundbreaking way for teens to find high-tech help when they need it urgently. It's called Crisis Text Line (CTL), and its creators found a way to reach people in need where they are -- on their phones, reports CBS News correspondent Jim Axelrod.
"Someone might text in saying, 'I just can't take it anymore. I don't know where to turn, I'm just so overwhelmed,'" CTL counselor Darren Mastropaolo said.
The idea for the service came from Nancy Lublin, former CEO of DoSomething.org, the largest online youth community in the country.
At CTL, they get all kinds of messages.
"The worst message we ever got was from a girl who said she was being raped by her father," Lublin said. "And it was when we got that text message that everything changed."
When DoSomething.org got that text, they did the only thing they could do at the time and sent her the name of a rape crisis center.
"We didn't hear back. And the next day, we sent it to her again. We didn't hear back. We've never heard back from her. To this day I don't know what happened to her. And it sort of wasn't enough," Lublin said.
So Lublin did more, that very day, and came up with CTL.
It couldn't get any easier for people in trouble to reach out -- punching in the numbers up the left side of a phone's keypad bottom to top: 741741.
Patty Morrisey, in charge of training counselors, said one of their mantras is to meet people where they are, and teens today are on cell phones.
She teaches new techniques designed to foster intimacy through the keyboard.
"The skills of empathy, active listening, of paraphrasing, seeking to understand," she said.
In 2013, CTL launched in two cities and within four months they were in every area code in America. They grew faster than Facebook, with zero marketing.
It used to be difficult for Lublin to determine why teens had such degrees of sadness, anxiety and depression, but now they have the tools that help better understand the problem.
"It used to be that someone like me would guess and say, 'I think it's a whole bunch of various factors.' What's exciting about CTL is we actually have the data," Lublin said.
And that's the game changer. Each day, 16,000 text messages are exchanged with the CTL counselors. That's 6.7 million messages since they started.
"When we started we thought that bullying was going to be a major issue for texters. It turns out that's only about 2.5 percent of our conversations are about bullying and over 30 percent of our conversations are about depression and suicide," data scientist Bob Filbin said.
Compiling all the texting data, his work creates a much richer and deeper information pool about despair -- algorithms track not just location, but word choice.
"Every day at lunchtime, we see a little spike. People are texting us from the cafeteria. And your friends are sitting around you and maybe they think you're texting somebody else in the room. You're texting us," he said.
By the end of the year, Lublin expects CTL to handle more than 100,000 texts a day. But no matter how many millions they get, there is one text Lublin thinks about every single day: that first one.
"I have no idea where she is. I hope that she sees this and realized that she inspired this and that we're going to help a ton of people," Lublin said.
Ultimately, CTL then links those reaching out to organizations to connect with real people and get help.
The company is growing so fast, Nancy just recently left her post as CEO of DoSomething.org to focus on CTL full-time.
Thanks for reading CBS NEWS.
Create your free account or log in
for more features.