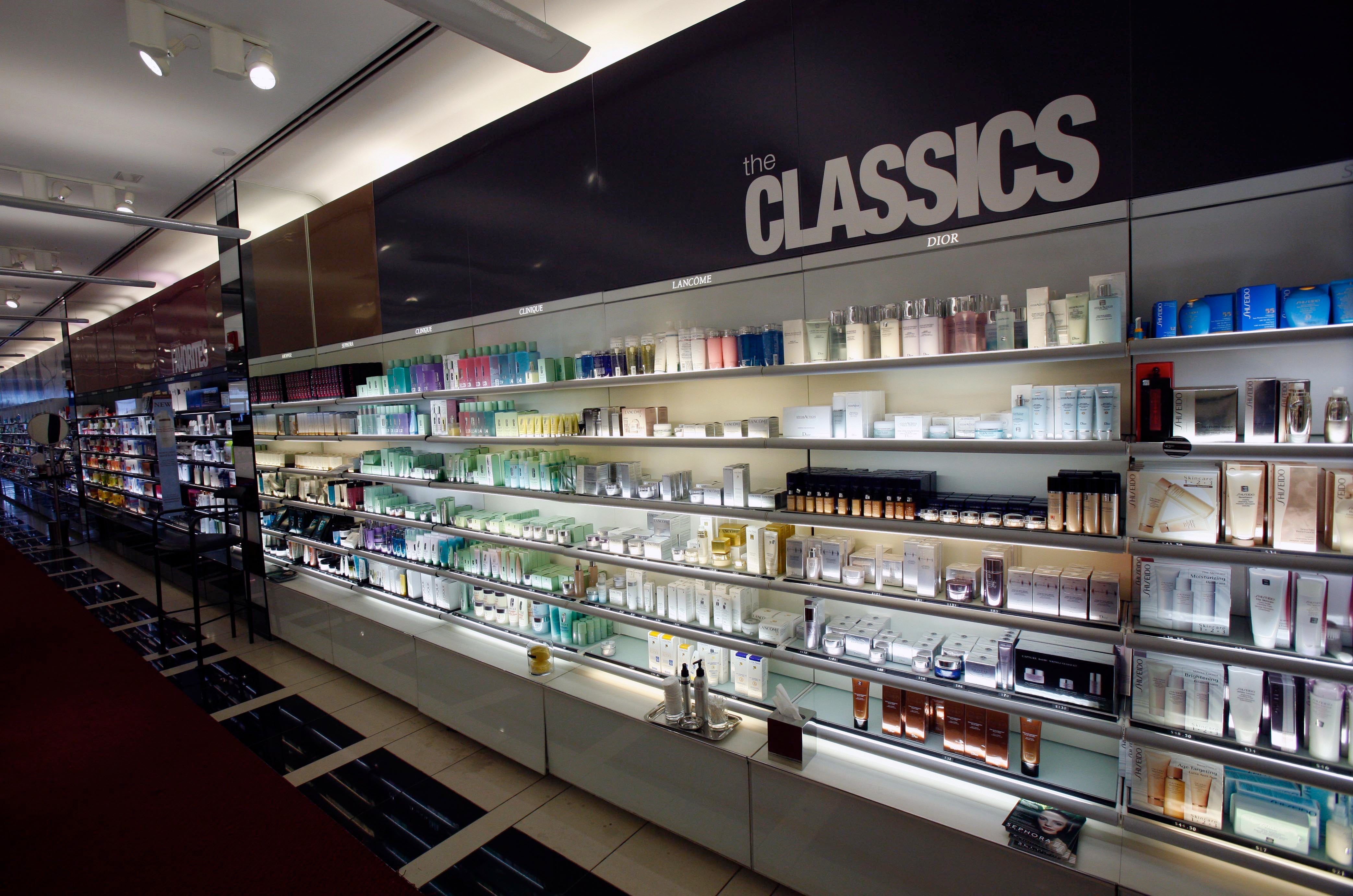 Doctor: Beauty products don't compare to this one "magic potion"
This story originally aired on "CBS This Morning" on March 30, 2016.
A Senate Committee is expected to consider new regulations on what goes into cosmetics.
The Personal Care Products Safety Act would give the FDA power to take a closer look at makeup, lotions, anti-aging treatments and more, reports CBS News correspondent Anna Werner.
The cosmetics industry rakes in more than $60 billion a year, but are you really getting your money's worth?
At the New Jersey headquarters of Johnson & Johnson, maker of brands including Neutrogena and Aveeno, company scientists search for the fountain of youth.
"What works best really depends on the skin care need that that customer has and then picking the right product to address that need," said Naomi Furgiuele, who leads the team developing face care products.
Here, women in a focus group tested a cream to target what is called "crow's feet" around the eyes.
Cosmetics companies insist their products can help improve your skin, smoothing, repairing wrinkles or fading age spots.
But count dermatologist Dr. Fayne Frey among the skeptics.
"They're looking for a fountain of youth in a bottle. It doesn't exist," Frey said.
CBS News took a look at some products, like two moisturizers -- one that costs about $10 and other that costs $170. Frey said there was no difference that accounted for the price gap, so much so in fact, that she would go for the cheaper moisturizer.
"Eye creams are basically moisturizers that are put in little tubes that cost a lot," Frey said. "Don't need an eye cream. If you can't put it here, you shouldn't put it here and vice versa."
In fact, whether they're called night creams, day creams or eye creams, she said they all do the same thing -- provide temporary moisturizing effects.
"Anti-aging is a marketing term. Science has never yet found an ingredient that slows or reverses the aging process," Frey said.
"We spend a lot of time, years, researching the ingredients that we use in our products to know what work best," Furgiuele said.
At the same time, there are questions about many of the 60,000 ingredients that are found in cosmetic products.
"The law that governs our cosmetics industry hasn't been updated since the 1930s, so companies can use more ingredients as they see fit without any regulation," said Nneka Leiba of the non-profit, Environmental Working Group. The group's "Skin Deep" database ranks cosmetics by potential hazard with grade levels of green, yellow or red.
Among the products of concern are parabens -- which have been linked in some studies to cancer -- and phthalates, which can potentially alter growth and reproduction hormones. Over the past four years, Johnson & Johnson has removed some potentially harmful chemicals including parabens and formaldehyde, which are releasers in some of their consumer products.
"We look at the safety and ingredients of our products, what it's doing and is it safe to put on our skin and concern that the consumers have," Furgiuele said.
So what's a consumer to do?
"With all that being said, there is a magic potion out there," Frey said. "That's sunscreen. The most biologically active anti-aging product on the market today, bar none, is sunscreen."
And if Frey hasn't convinced you, back at their lab, Johnson & Johnson just might. Researcher Oana Cula took photos of Werner's face with sophisticated equipment to give a peek into the future, comparing her face now to what it would look like in the future if she doesn't use sunscreen.
CBS News reached out to the Personal Care Products Council, which said: "There are many technologies, such as antioxidants, hydroxyl acids and peptides that help reduce or help prevent these signs of aging. Companies must have data to support any product claims they make."
Thanks for reading CBS NEWS.
Create your free account or log in
for more features.