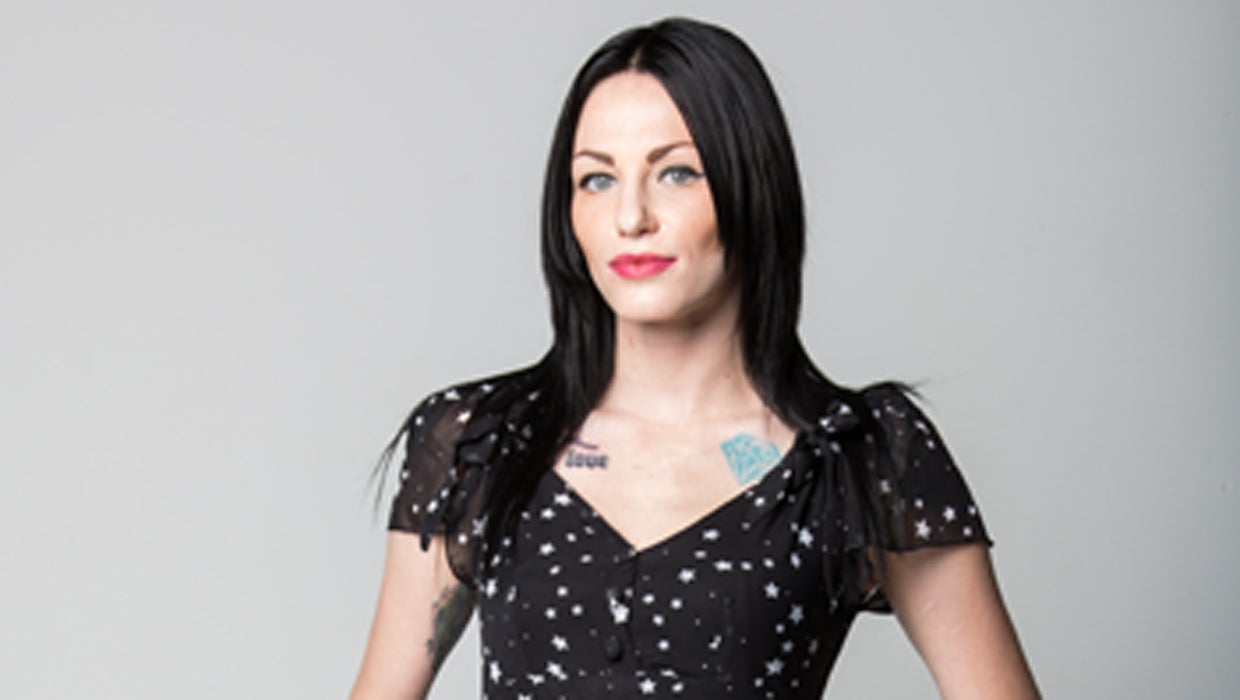 Coroner ruled Google exec's death an accident, says public defender in case
SANTA CRUZ, Calif. - The Santa Cruz County Coroner has ruled the death of Google executive Forrest Hayes an accident, defense attorneys for Alix Tichelman, the heroin-addicted prostitute accused of manslaughter in the case, said Monday.
"At the end of the day there are no heroes here nor are there any demons. It's a sad case that has deeply affected two families but it was an accident," said Public Defender Larry Biggam.
In November of 2013, the 51-year-old Hayes died from a heroin overdose administered by Tichelman on Hayes' yacht in Santa Cruz Harbor. The incident was caught on the yacht's security videotaping system. The Santa Cruz Police Department (SCPD) has characterized Tichelman's behavior as cold and calculating, by disregarding Hayes' distress which led to his death.
After a hearing Monday, the defense challenged the SCPD interpretation of that videotape.
"The Santa Cruz County Coroner after conducting the autopsy and reviewing the boat video, concluded that the manner of death was an accident," revealed Biggam for the first time.
At the hearing, attorneys filed discovery motions seeking electronic records belonging to Hayes. Tichelman's attorneys said they would like to review more information from Hayes' total of eleven cell phones and computers. In addition, they told reporters they want the SCPD to release at least 48 hours of videotape from the yacht before Hayes' death was captured on tape.
Tichelman sat silently in the courtroom at times hiding her face behind her long reddish brown hair trying to avoid the television cameras and a newspaper photographer. Her parents were in the gallery.
Outside the courthouse, Biggam and co-counsel Gerry Christensen took turns criticizing the SCPD's characterization of Tichelman as a black widow killer, claiming they wanted to set the record straight about what happened on the yacht last November.
"This is an accident and panic, not in any way a malicious or intentional act and realistically the Santa Cruz Police Department (SCPD) knows that even though that's not what they are saying publicly," said attorney Christensen.
Deputy Chief Steve Clark scoffed at that portrayal. "When you have an accident, you call and get help. You don't clean up the crime scene and walk out letting a man die in front of you," he said.
The defense attorneys did concede that the videotape demonstrates Hayes is clearly in distress after his heroin overdose. Tichelman did not call 911. The lawyers said Tichelman was on heroin at the time and her "judgment was less than clear." And the lawyers pointed out, there always is a complicated relationship between a prostitute and client who seeks discretion.
"Alix Tickelman did nothing that Mr. Hayes did not want her to do. Two adults engaged in mutual and cooperative drug usage, and it went wrong, but it was an accident. All the police press conferences and media coverage cannot change the facts," said Biggam.
"We are confident in the facts of the case and that they will show Alix Tichelman is criminally responsible for the death of Forrest Hayes," Clark said. "Ms. Tichelman was the only one who could have called for help but instead decided to try and save her own self at the expense of Mr. Hayes' life.
The defense attorneys revealed that when Tichelman was arrested SCPD detectives interviewed her for a nine-hour stretch while she was handcuffed. Christensen claimed that an SCPD detective, when confronting Tichelman with the videotape evidence, seemed to concede she was panicking.
"[The detective] called it an 'oh s***' moment... Obviously the impression of the detective was that this was not cold, calculating and careful. This was something that was an accident and panic. That's the reference to the 'oh s***' moment," said Christensen.
Clark says this comment was taken out of context. "It was part of an interview tactic trying to get Ms. Tichelman to open up about the incident."
In addition, the defense attorneys criticized the volume of information the SCPD is releasing about Tichelman, compared with the victim, Hayes.
"Contrary to their treatment of Alix Tichelman in which we've heard virtually everything in regard to her habits, lifestyle, especially addictions, they've been exceptionally quiet about Mr. Hayes in regard to his lifestyle, habits, addictions, and especially in regard to Mr. Hayes' receptiveness and promotion of the use of drugs, a variety of drugs, along with sex."
Clark says he has heard similar arguments before. "One of the oldest defense tricks in the book is when you can't explain your client's actions, start blaming the victim. That is exactly what they are doing in trying to disparage Mr. Hayes."
Defense attorneys made reference to another videotape, which they said is in the possession of the SCPD, from Hayes' yacht in April of 2013, hinting that it might include another sex and drug interlude between Hayes and someone other than Tichelman.
The next hearing in the case will be December 5.
Thanks for reading CBS NEWS.
Create your free account or log in
for more features.