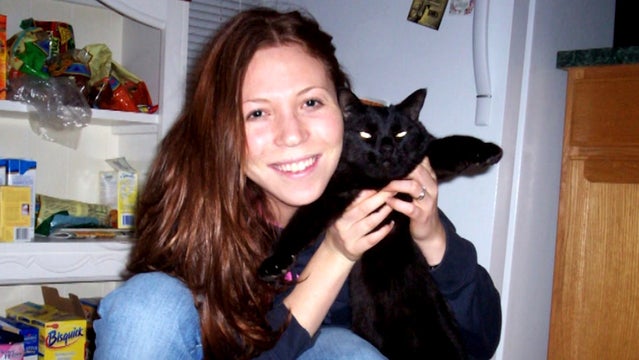 Young people going undercover in war on drugs
Rachel Hoffman, 23, was caught by police with five ounces of marijuana and a few ecstasy and Valium pills. The authorities offered her a deal: they wouldn't charge her for a crime that could send her to jail, they said, if she helped law enforcement bring down some bigger dealers. With no undercover experience, she agreed to become a confidential informant. She was murdered in the course of a drug deal she did under law enforcement direction. Hoffman's story is part of a Lesley Stahl investigation into the controversial use of young, small-time drug dealers as untrained undercover informants in the war on drugs. It will be broadcast on 60 Minutes, Sunday, Dec. 6 at 7 p.m. ET/PT.
Lance Block is a lawyer in Tallahassee, FL, where the Hoffman tragedy happened. He represents her family. "It's really important that the public have an understanding of what's going on, because it's perverted justice," he tells Stahl. "These kids are being recruited to do the most dangerous type of police work."
The use of young people caught for relatively minor offenses as confidential informants is going on across the country. Oftentimes, says Block, such offenders would not really be facing jail time. "These kids would be diverted into a drug court program. They'd be on probation for six months to a year," he says. Critics say one problem is kids are typically not told they can call a lawyer. Police are not required to read Miranda rights until they arrest or charge someone with a crime. But these offenders are often told not to talk to anyone, including their parents, about becoming informants.
Andrew Sadek of Fargo, North Dakota, was caught on a tape made by another confidential informant selling $80 worth of pot -- a drug now legal in four states and in the nation's capital. He didn't tell his parents he had agreed to become a confidential informant. He made some undercover deals for his handlers. Then he disappeared one night. He was found dead two months later in a river with a gunshot wound to the head -- no one has been charged in the death and no official ruling on it has been made. His parents believe his death is related to his work with the police.
"We'd have gotten him a lawyer and told him, 'No,'" says his mother, Tammy. John, his father, tells Stahl, "We've never heard of such a thing...using college students for snitches or whatever you want to call them, stool pigeons."
Agent Jason Weber is the chief of a four-county drug task force in Eastern North Dakota and Western Minnesota. He made the deal with Sadek, but couldn't discuss his case directly, as it is still an open investigation. He did address the use of young confidential informants like Andrew Sadek.
"You know, a drug dealer is a drug dealer whether you sell a big amount or a small amount, whether you do it once or if you do it 100 times," he says. "While it's still against the law, part of our duty as law enforcement is to get the drugs off the streets and to get the drug dealers off the streets...if we don't try something or if we don't do that, then we're truly losing the war on drugs," he tells Stahl.
Thanks for reading CBS NEWS.
Create your free account or log in
for more features.