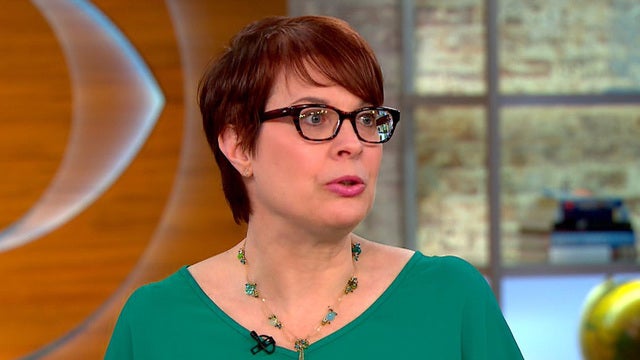 Sunscreens: What's really working and what's not
Sunscreen is supposed to protect you from exposure to UV light that could leave you vulnerable to sunburn, wrinkles and skin cancer. But is it really doing its job?
Consumer Reports investigated 65 sunscreen lotions, sprays and sticks with an SPF of at least 30 - the minimum level recommended by the American Academy of Dermatology. The magazine asked people to apply the sunscreen to their backs, sit in water for the amount of water-resistant time as labeled on the products' labels, then exposed them to UV light and examined for redness the next day.
The report found 43 percent of sunscreens failed to meet the SPF claim on their labels, some missing their mark dramatically. The Banana Boat Kids Tear-Free, Sting-Free SPF 50 lotion and CVS Kids Sun Lotion SPF 50 both tested at an SPF 8.
"What's interesting about those sunscreens is that they are the ones that contain titanium dioxide and zinc oxide is the active ingredients. Those mineral-based sunscreens overall in our test didn't perform as well as the ones with chemicals like avobenzone," Trisha Calvo, Consumer Reports' deputy content editor of health and food, told "CBS This Morning" Tuesday.
Responding to the report, Banana Boat and CVS stood by their products, telling "CBS This Morning" that they labeled their products with the correct SPF and met the FDA's safety testing requirements.
Consumer Reports also dismissed the idea of a waterproof sunscreen, saying that "no such product exists." Shiseido's WefForce Ultimate Sun Protection Lotion SPF 50+ advertises that soaking in water for 30 minutes actually enhances its protective capabilities, but Consumer Reports found it does not quite live up to that promise. The magazine tested the product on subjects' dry skin and again after they soaked in the water for the recommended time.
"...we found no difference in the SPF performance, but I have to say that the sunscreen met its SPF claim and it provided excellent UVB protection," Calvo said.
Shiseido told "CBS This Morning" that it "...notified Consumer Reports of significant flaws in the methodology Consumer Reports used to test WestForce's effectiveness when exposed to water."
"Well, as with all of our products, we do our own scientific lab-based testing and it's not a compliance test," Calvo responded.
Still, according to Calvo, the SPF level matters not so much as the chemicals in the product.
"There's a... very little difference between the protection that you get from a SPF of 50 and an SPF of 100, so you really don't need to go to that high, but in our tests we found that if you choose a chemical sunscreen with an SPF of 40 or higher, you have a great chance of getting at least an SPF 30," Calvo explained. Overall, Consumer Reports said chemical sunscreens out performed "natural" or mineral-based formulas, although the report noted some users may find mineral formulas less irritating to their skin.
The best way to keep your skin protected is to apply sunscreen 15 minutes before going outside, and reapply every two hours, "no matter what sunscreen you're using." For your best shot at getting the SPF 30-level protection, Calvo advises you to use a chemical sunscreen with an SPF of at least 40.
Some of the top performing sunscreens that emerged from the investigation include:
1. La Roche-Posay Anthellos 60 Melt-In Sunscreen Milk lotion
2. Pure Sun Defense SPF 50 lotion
3. Banana Boat SunComfort Continuous Spray SPF 50+
4. Aveeno Protect + Hydrate SPF 30
5. No-Ad Sport SPF 50 lotion
6. Equate Sport Continuous Spray SPF 50
But even among the best products, Calvo said the lotion-type sunscreens are better, because the sprays come with some caveats.
"You have to be careful with spray because you can inhale them and it's also hard to get a complete coverage," she said. "You don't get the protection if you don't... use enough, if you don't reapply often enough." For these reasons, Consumer Reports advises that the sprays be used only as "last resort."
Thanks for reading CBS NEWS.
Create your free account or log in
for more features.