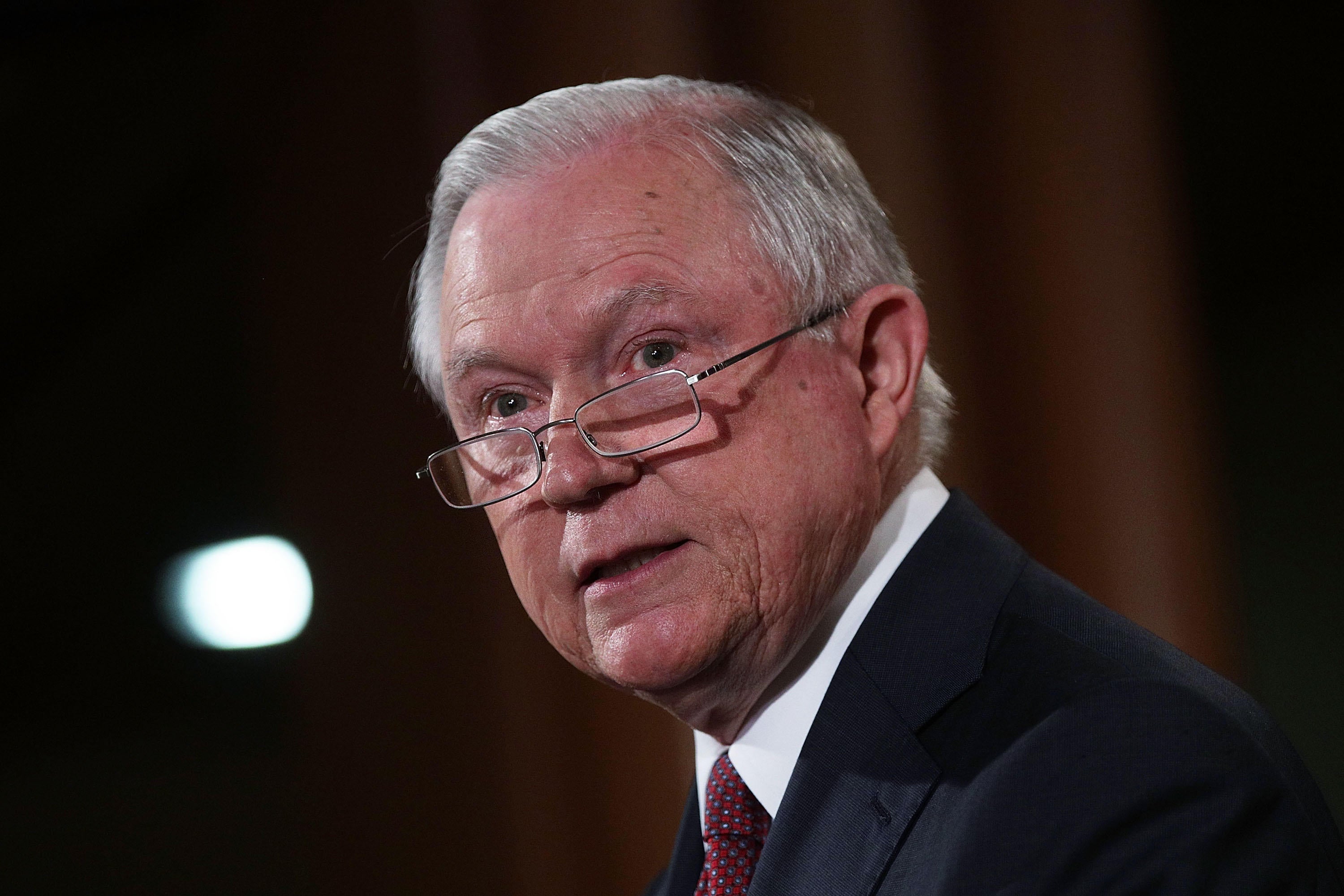 Congress reacts to Trump ending DACA
Democrats were quicker to react than most Republicans after Attorney General Jeff Sessions on Tuesday announced the Trump administration is "rescinding" the Deferred Action for Childhood Arrivals, or DACA, program that protects hundreds of thousands of immigrants who came to the U.S. illegally as young children.
Democrats on Twitter and in statements assailed President Trump and Sessions, while Republicans' Twitter accounts in the first hour after the announcement mostly addressed other issues, if they tweeted at all. Republicans, when they did issue statements, tended to focus on former President Obama's creation of DACA and how it's Congress' job, not the president's, to form immigration policy. Sen. John McCain, R-Arizona, who has been critical of the president's administration in recent days, was one of the few exceptions to Republican statements, calling the Trump administration's approach "unacceptable."
"President Trump's decision to eliminate DACA is the wrong approach to immigration policy at a time when both sides of the aisle need to come together to reform our broken immigration system and secure the border," said McCain, who intends to work with both Republicans and Democrats on immigration reform legislation that will include Dreamers.
"I strongly believe that children who were illegally brought into this country through no fault of their own should not be forced to return to a country they do not know," McCain said in a statement. "The 800,000 innocent young people granted deferred action under DACA over the last several years are pursuing degrees, starting careers, and contributing to our communities in important ways. While I disagreed with President Obama's unilateral action on this issue, I believe that rescinding DACA at this time is an unacceptable reversal of the promises and opportunities that have been conferred to these individuals."
McCain isn't the only one already working on a legislative solution.
Sen. Lindsey Graham, R-South Carolina, and Sen. Dick Durbin, D-Illinois, are re-introducing the Dream Act, to provide a path to citizenship for some who came to the U.S. illegally as children. In July, before the administration announced the rescinding of DACA, Graham told Republicans a "moment of reckoning" is coming for them on immigration. The bill isn't new -- it's been introduced and re-introduced for years -- but Durbin said it's crucial to pass the bill by the end of September.
"Let's move and do it now," Durbin said.
Graham urged the president to help.
"Help us in the House, help us in the Senate," Graham said.
Speaker of the House Paul Ryan said Obama's creation of DACA was an "abuse of executive authority," adding that Congress now has "more to do" to address immigration concerns. According to sources familiar with the situation, Mr. Trump and Ryan did not specifically discuss this decision in recent days, although they have spoke repeatedly about the issue in the last few months.
"At the heart of this issue are young people who came to this country through no fault of their own, and for many of them it's the only country they know," Ryan said in a statement. "Their status is one of many immigration issues, such as border security and interior enforcement, which Congress has failed to adequately address over the years. It is my hope that the House and Senate, with the president's leadership, will be able to find consensus on a permanent legislative solution that includes ensuring that those who have done nothing wrong can still contribute as a valued part of this great country."
Sen. Marco Rubio, R-Florida, said Congress has "no time to waste."
"I have long supported accommodating those brought to this country illegally through no fault of their own," Rubio said in a statement. "However, I have always felt that President Obama's executive action was unconstitutional and that the right way to address this issue was through legislation. Congress now has less than six months to deal with this the right way, through the legislative process. It is important that the White House clearly outline what kind of legislation the president is willing to sign. We have no time to waste on ideas that do not have the votes to pass or that the president won't sign."
Sen. Rand Paul, R-Kentucky, said Republicans and Democrats in Congress needs to solve the "real problem" of people who come to the U.S. as children.
Rep. Scott Taylor, a freshman Republican from Virginia, said now is the time for Congress to act, and act with compassion.
"While benevolent and well intended, it was illegal for President Obama to create this program; a president does not create laws," Taylor said in a statement. "Therefore, President Trump is right to put the authority back into the hands of Congress. I believe Congress should create, negotiate, and pass a law protecting those in this stateless limbo, which should contain disincentives to future illegal immigrants from attempting the same and border security measures. There are DACA recipients who are as American as myself. Americans do not punish children for their parents' sins. Under this Congress and this President we have returned to proper immigration enforcement and significantly reduced border crossings. Now is our time in Congress to lead with justice, mercy, and compassion on this issue."
The president has been ambivalent about how he would handle the DACA program, which has roughly 800,000 recipients. During his campaign, Mr. Trump said he would immediately end the program, but after his inauguration, pledged to treat Dreamers with "heart." Sessions did not give a timeline for ending the program.
Democrats on Tuesday had many more -- and much harsher -- words for the Trump administration.
House Minority Leader Nancy Pelosi, D-California, called the president's decision an, "act of political cowardice."
"President Trump's decision to end DACA is a deeply shameful act of political cowardice and a despicable assault on innocent young people in communities across America," Pelosi said in a statement. "Deporting DREAMers means destroying the lives of hundreds of thousands of patriotic young people, costing the economy billions and betraying the fundamental values of the American Dream."
"The President's cruel and heartless decision to start deporting DREAMers in six months demands an immediate response from the Republican Congress," Pelosi added. "Speaker Ryan and the Republican House leadership must bring the DREAM Act to the floor for a vote without delay."
Sen. Tim Kaine, D-Virginia, dubbed the president's decision, "heartless."
Sen. Elizabeth Warren, D-Massachusetts, called the move just part of Mr. Trump's "bigoted policies."
Before the announcement, some Republicans indicated they would be open to legislation to protect Dreamers, adding to the already busy fall legislative agenda as Congress returns to Washington, D.C.
CBS News' Catherine Reynolds contributed to this report.
Thanks for reading CBS NEWS.
Create your free account or log in
for more features.