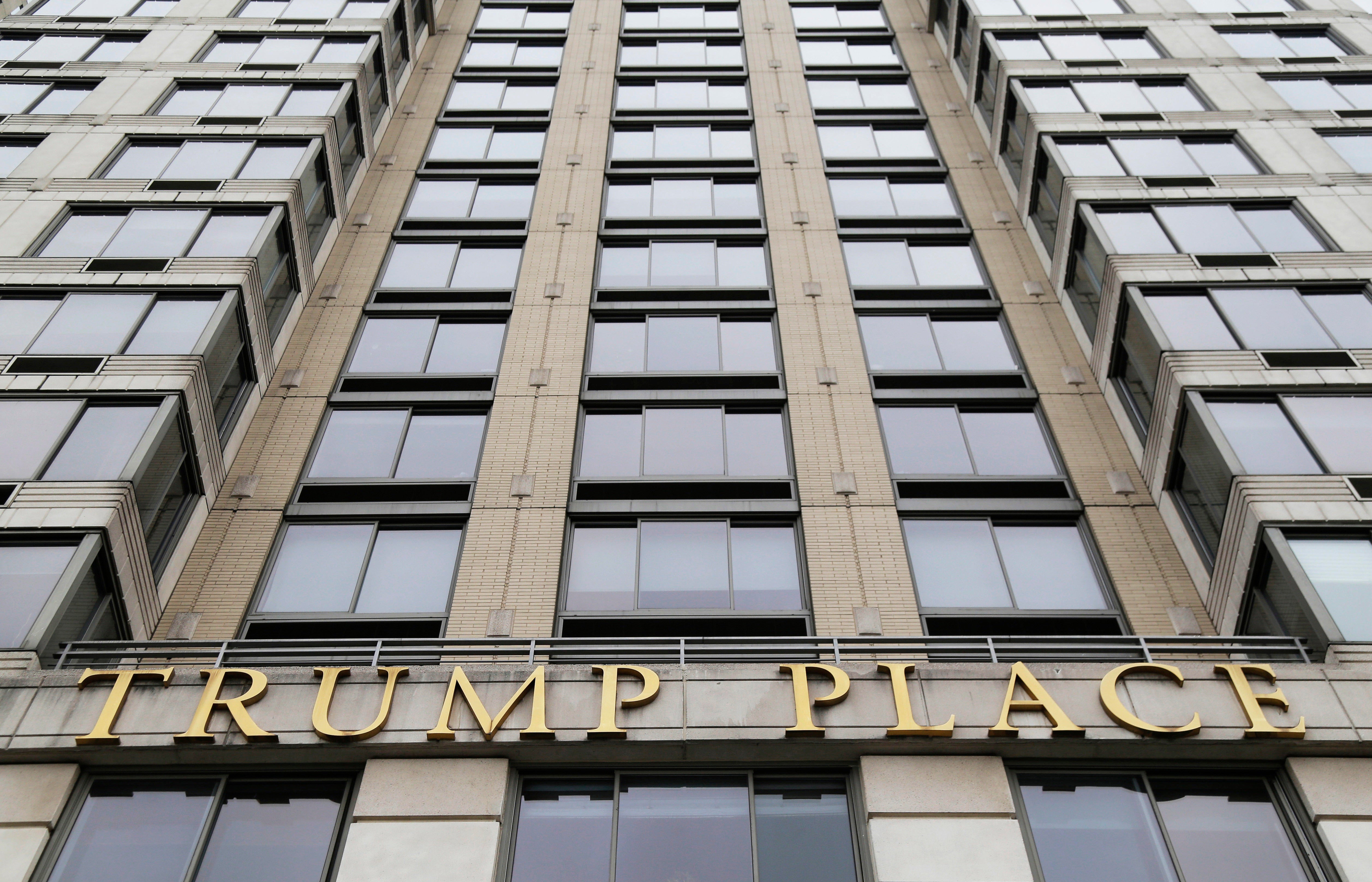 Trump name removed from another NYC condo building
Residents of another New York building have had the Trump name stripped from its entrance. The New York Times and Washington Post reported that condominium owners in what was Trump Place on the Upper West Side of Manhattan voted to join three other buildings in the neighborhood in having the president's brassy name taken off their 46-story building. The lettering was removed Thursday.
It's another sign that the brand is losing some of its appeal.
The move follows reports of losses at some of President Trump's golf courses, and decisions by several hotels that had licensed the president's name to drop it. Trump Place will now be known only by its address, 200 Riverside Boulevard.
The name had become controversial among the building's residents during Mr. Trump's campaign and presidency. Owners in the 377-unit tower were worried about the resale value of their condos and raised concerns in condo meetings about security. But potential legal and other costs of removing Mr. Trump's name kept some from pushing harder for a change.
Then in May, a judge ruled that the Trump Organization was wrong in asserting a contract that obligated residents to keep the name. That freed the way for a formal vote and, in a poll that ended Oct. 10, nearly 70 percent of owners who voted said they wanted to change the name, according to the The Times.
The board estimated it would cost about $23,000 to remove the letters from the building and wash the facade.
In addition to three other New York condos, Mr. Trump's name also been removed from hotels in Toronto, Manhattan's Soho neighborhood and Panama City since he became president.
Thanks for reading CBS NEWS.
Create your free account or log in
for more features.