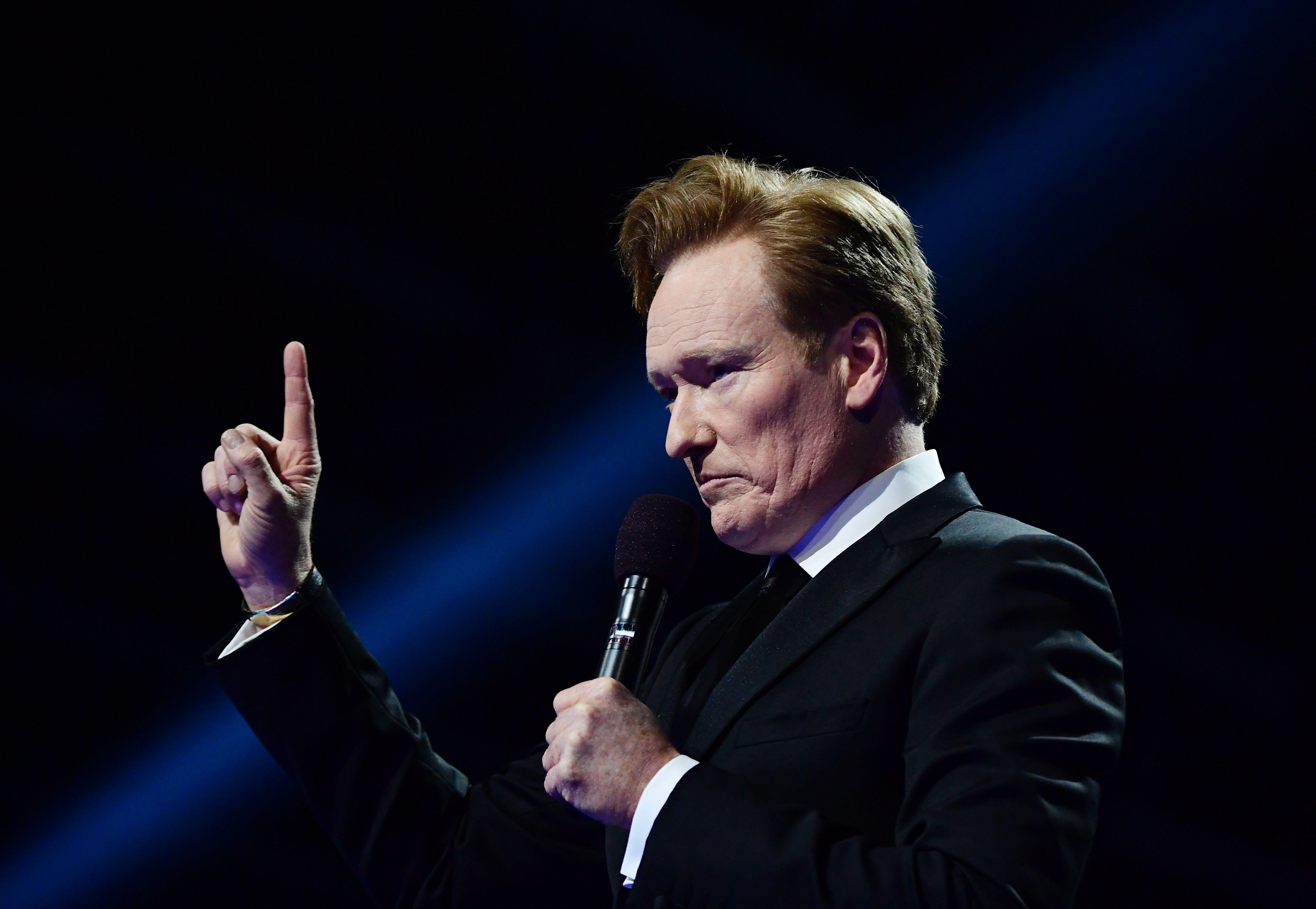 Conan O'Brien heading to trial over joke theft
Conan O'Brien and his writers are going to trial over accusations that they used jokes stolen from another comedy writer.
O'Brien and parent company Time Warner seem to be headed to a rare trial over whether or not jokes used during the monologue for "Conan" were stolen from freelance comedy writer Robert "Alex" Kaseberg's social media feeds and blog, according to the Hollywood Reporter.
On Friday, a judge ruled that copyright claims on three out of five jokes by Kaseberg's lawyers could go forward. The jokes in question poked fun at Caitlyn Jenner, Tom Brady and the Washington Monument written between December 2014 and June 2015.
"Although the punchlines of the jokes are creative, they are nonetheless constrained by the limited number of variations that would (1) be humorous (2) as applied to the specific facts articulated in each joke's previous sentence and (3) provide mass appeal," Judge Janis Sammartino ruled Friday. "This merits only thin protection. The standard for infringement must therefore also be some form of 'virtual identity.'"
Barring an out-of-court settlement, the trial is expected to take place in August. O'Brien's team is considering calling O'Brien himself and Patton Oswalt as an expert witness, according to the report.
"Accusing a comedian of stealing a joke is the worst thing you can accuse them of, in my opinion, short of murder," O'Brien said in a deposition. "I think it's absolutely terrible."
Thanks for reading CBS NEWS.
Create your free account or log in
for more features.