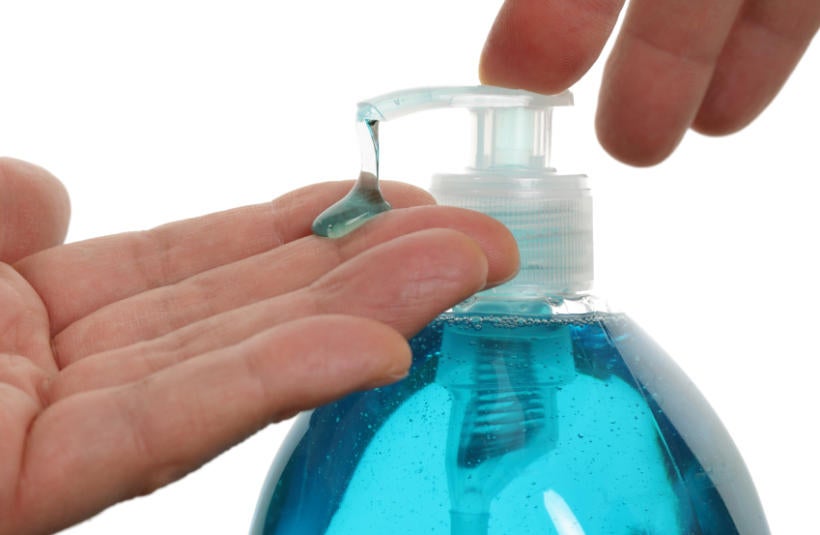 Common antibacterials may affect unborn babies: Study
Many pregnant women and their unborn children are being exposed to antibacterial compounds that may be linked to developmental and reproductive issues, a new small study suggests.
The antibacterial triclosan appeared in the urine of every woman tested in the study, and triclocarban, another antibacterial chemical, appeared in more than 85 percent of the urine samples, the researchers report.
Potentially worse, triclosan also showed up in more than half the samples of umbilical cord blood taken from the mothers, indicating that the chemical is reaching some fetuses.
The U.S. Food and Drug Administration is reviewing the safety of triclosan following animal studies that showed the chemical can affect the way hormones function.
Such interference -- known as endocrine disruption -- can potentially affect the development of an unborn fetus, said study co-author Laura Geer, an assistant professor of environmental and occupational health sciences at SUNY Downstate School of Public Health.
"These compounds have endocrine-disrupting potential, and the fetus is particularly vulnerable during its development to hormonal changes," Geer said.
Triclosan and triclocarban are used in more than 2,000 everyday consumer products, including toothpastes, soaps, detergents, carpets, paints, school supplies and toys, the researchers noted.
Prominent manufacturers such as Avon, Proctor & Gamble and Johnson & Johnson have announced that they are phasing out triclosan from their products. Minnesota has become the first state to pass a ban on the antimicrobial's use in certain products, which will take effect in January 2017.
In this study, researchers took urine and cord blood samples from 184 pregnant women in Brooklyn, N.Y.
They found levels of triclosan and triclocarban in nearly all the women tested.
Researchers also found another antibacterial agent, butyl paraben, in a majority of urine and cord blood samples.
The results revealed a link between butyl paraben, which is commonly used in cosmetics, and shorter lengths of newborns, Geer said. If the finding is confirmed in larger studies, it could mean that widespread exposure to these compounds might cause a subtle, but large-scale, shift in birth sizes.
The findings were presented Sunday at the American Chemical Society annual meeting in San Francisco. Research presented at meetings is considered preliminary until published in a peer-reviewed medical journal.
An industry group, the Personal Care Council, did not respond to a request for comment.
All three antibacterial agents are of dubious benefit and could be easily eliminated from products, said Andrea Gore, a spokeswoman for The Endocrine Society and a professor of pharmacology and toxicology at the University of Texas at Austin.
"The efficacy of these products as being helpful to human health has not been proven, but companies are adding them to products anyway," Gore said. "There's no downside to removing chemicals that have no proven benefit."
The potential impact of these chemicals on unborn children is particularly troubling, Gore said.
"During early development, very small amounts of hormone have very big effects on developmental processes," she said. "We know that development is such a vulnerable period for exposure to natural hormones. We know that hormones in the fetus and in the infant are really important for neurobiological development."
Thanks for reading CBS NEWS.
Create your free account or log in
for more features.