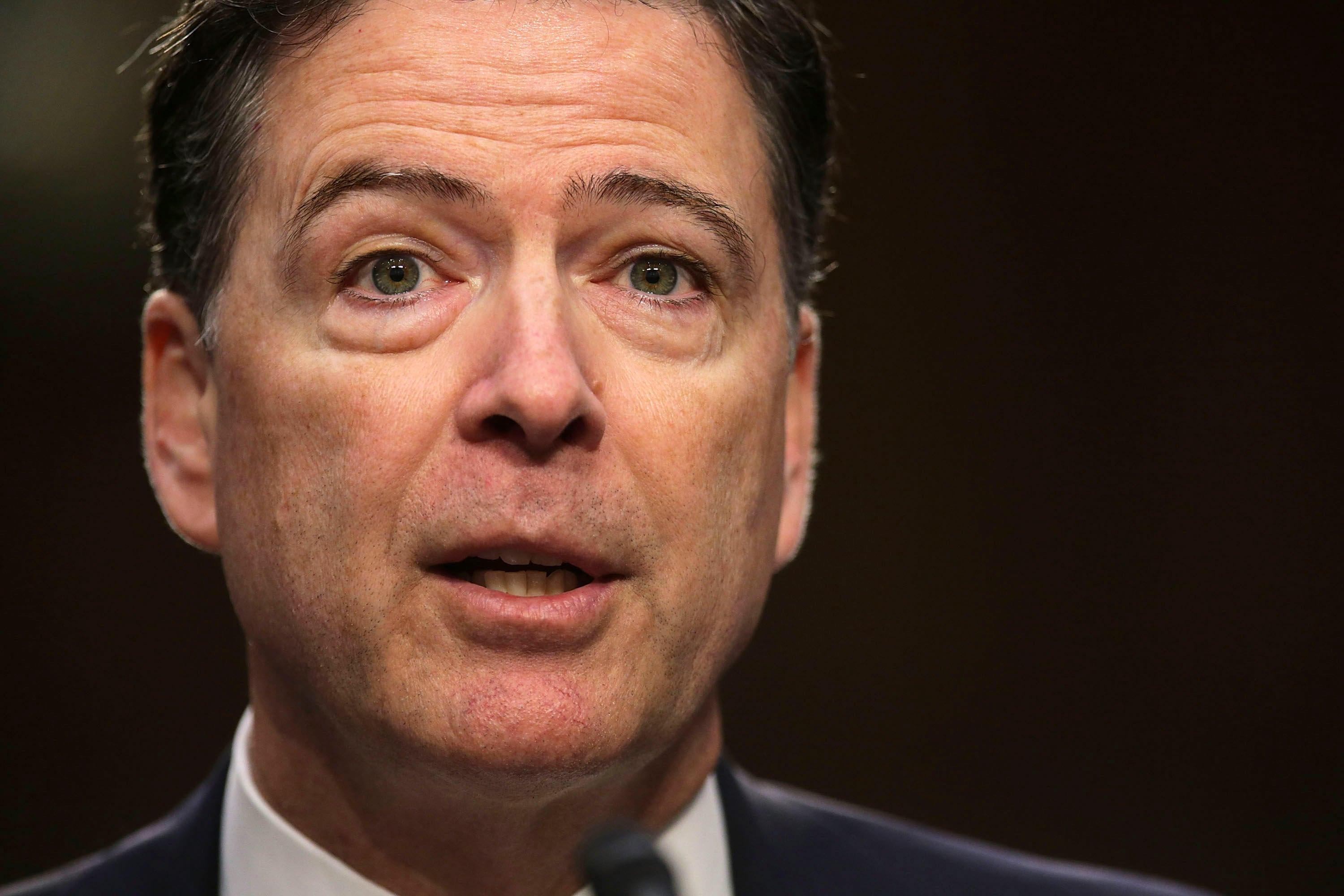 James Comey's speech interrupted by protesters at Howard University
Former FBI director James Comey's speech to students the historically black Howard University in Washington, D.C., was interrupted numerous times by protesters on Friday.
"We shall not be moved!" the protesters yelled, fists raised in the air. They also chanted, "No justice, no peace," and told Comey to "get out" of their "home."
"I'm only going to speak for 12 minutes," Comey said in response to the demonstrators.
The protesters issued a statement that said Comey "represents an institution diametrically opposed to the interests of black people domestically and abroad. While his tenure at the FBI has finished his impact on our community remains."
In the statement they faulted him for what is known as the "Ferguson effect," which holds that the rise of violent crime can be attributed to police avoidance of confrontation with suspected criminals because they fear of being accused of and criticized for abuse of force.
Comey, who was appointed FBI director by President Obama in 2013 to lead the FBI, was fired by President Trump in May. His dismissal provoked the appointment of Robert Mueller, himself a former FBI director, as the special counsel tasked with investigating Russian interference in the 2016 election.
Howard University named Comey an endowed chair in public policy last month, with his $100,000 salary going to provide scholarships to the school. "I look forward to contributing to this remarkable institution and engaging students and faculty alike," Comey said in a statement upon his hiring.
However, some students were clearly upset Wednesday by the school's decision to bring Comey aboard. "You sold out to the FBI!" some yelled at administrators during the speech.
CBS News' Jeff Pegues and Pat Milton contributed to this report.
Thanks for reading CBS NEWS.
Create your free account or log in
for more features.