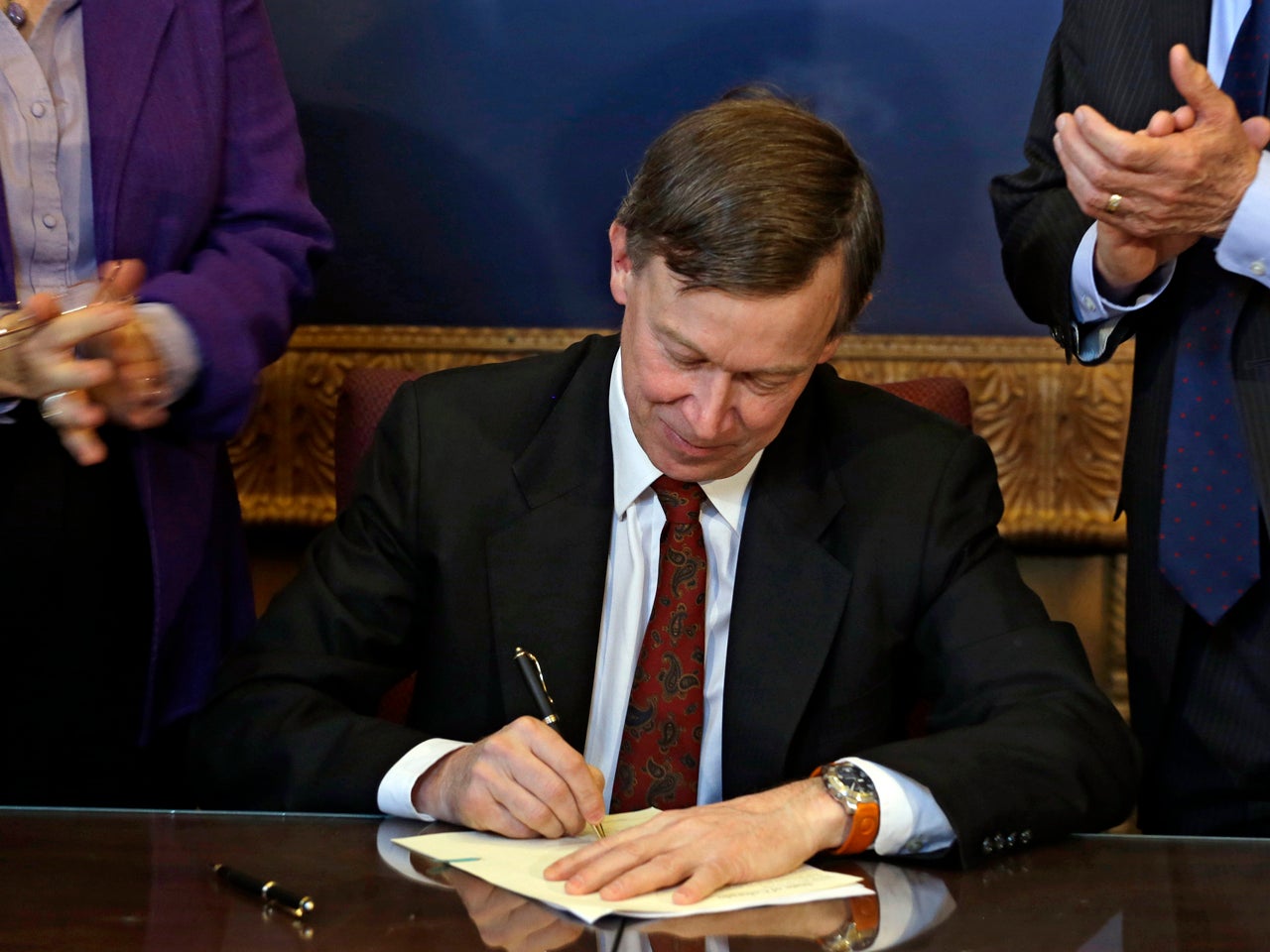 Colorado gun laws go into effect facing immediate backlash
Colorado's new gun control laws go into effect Monday in spite of continued political opposition and legal challenges against the regulations.
The two laws -- one imposing universal background checks on gun purchases and one limiting most ammunition magazines to 15 rounds -- were inspired in part by the horrific mass shooting in an Aurora, Colo., movie theater that took place nearly a year ago. Gov. John Hickenlooper, D-Colo., signed the measures into law in March, after the Democratic-controlled state legislature passed the measures with no Republican support.
In Colorado, the struggles over gun control mirror the national debate, which has all but died even as activists push Congress to enact federal background check expansions. Earlier this year, Mr. Obama traveled to Colorado to call the state "a model of what's possible" when it comes to gun control.
Nevertheless, the new rules were met with skepticism, anger and concern in Colorado, where gun ownership is common. Gun dealers say the new laws spurred residents to buy guns and magazines before the new laws took effect, and the figures on background checks back that up, the Denver Post reported: The state processed 71 percent more background checks from January to May of this year than it did over the same time frame in 2012.
Meanwhile, a Colorado magazine and accessory manufacturer over the weekend handed out hundreds of 20- and 30-round magazines for free in a "Farewell to Arms" festival in Glendale, Colorado. The first 1,500 adults at the event received a free magazine, while latecomers could purchase up to five magazines at $10 each. Thousands attended the event, hosted by the gun rights group Free Colorado, CBS Denver reported.
While some Coloradans stocked up on high-round magazines before the new limit took effect, Colorado sheriffs are challenging the new laws in court. The lawsuit, filed by sheriffs from 54 of the state's 64 counties, contend the restrictions violate the Second Amendment. The sheriffs argue, among other things, that it will be too easy for people to inadvertently break the law, since magazines can be converted to larger sizes. Colorado's GOP attorney general John Suthers has issued written guidance that magazines can't be defined as "large capacity" simply because they can be modified.
At a July 10 preliminary injunction hearing, a judge will consider whether to temporarily block the magazine limit while the lawsuit moves through court.
Republicans, meanwhile, are seeking to use the controversial issue against Democrats. Two Democratic leaders, state Senate president John Morse and state Sen. Angela Giron, face recall elections this fall, while a number of GOP gubernatorial candidates are using the issue against Hickenlooper, the Post reports.
Thanks for reading CBS NEWS.
Create your free account or log in
for more features.