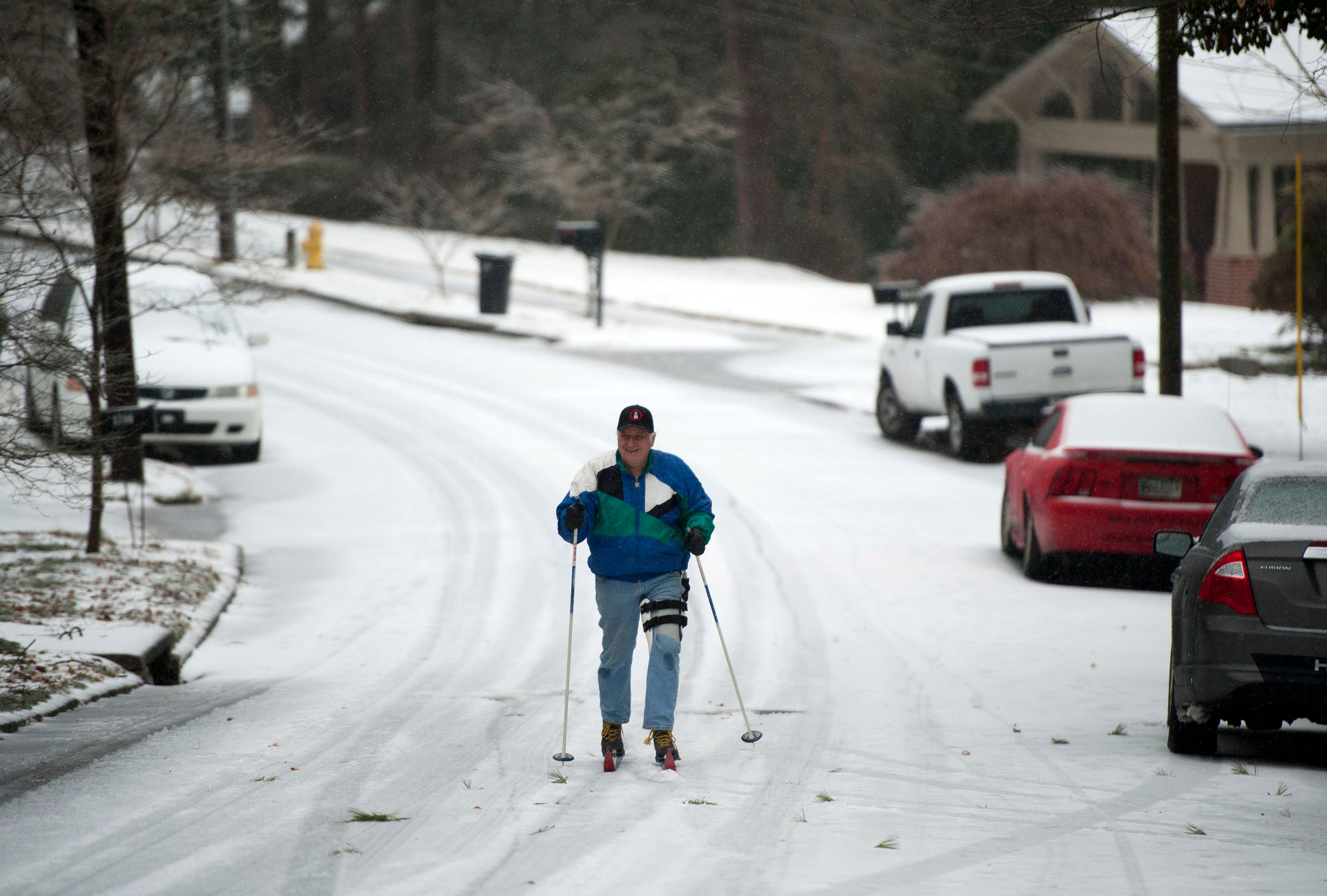 Winter weather, temperature drops linked to stroke hospitalizations
The recent blast of snow and cold weather is posing safety risks for millions of Americans, but could it also be harming their health?
New research suggests people may be more likely to suffer strokes when temperatures drop and air moisture rises.
"Weather is not something people would typically associate with stroke risk," study author Dr. Judith H. Lichtman, an associate professor in epidemiology at the Yale School of Public Health in New Haven, Conn., said in a press release. "However, we've found weather conditions are among the multiple factors that are associated with stroke hospitalizations."

For the study, researchers looked at a nationally representative sample of nearly 135,000 adults who entered a U.S. hospital between 2009-2010 for an ischemic stroke.

About 85 percent of strokes are classified as ischemic, meaning they are caused by clots or plaque deposits in blood vessels that stop blood flow to the brain. The other type of stroke, the less-common hemorrhagic stroke, occurs when a blood vessel in the brain bursts.
The researchers found the more the temperature fluctuated, and the more the average dew point (moisture) increased, the greater the likelihood a person will be hospitalized for a stroke.

Each 5-degree Fahrenheit temperature change was linked to a 6 percent increase in risk for stroke hospitalization, while each 5-degree increase in dew point was associated with a 2 percent increase in stroke hospitalization risk.

Lower average annual temperatures were most linked to stroke hospitalizations and death: Each 1-degree Fahrenheit increase in average temperature was tied to a 0.86 percent drop in likelihood for stroke hospitalization, and 1.1 percent decrease in stroke death risk.

"In other words, we found that there were higher stroke rates in the colder temperatures," Lichtman told Medscape.
Temperature fluctuations and dew point changes, however, were not associated with risk of dying from a stroke.

The study was presented Feb. 12 at the American Stroke Association's International Stroke Conference 2014 in San Diego, Calif. The findings are considered preliminary since they've yet to be published in a peer-reviewed medical journal.

The researchers warned that people who are at risk for stroke may want to avoid the outdoors on days with extreme weather. Risk factors for stroke include high blood pressure, high cholesterol, smoking, preexisting heart disease, obesity and excessive alcohol use.

"People at risk for stroke may want to avoid being exposed to significant temperature changes and high dew point and, as always, be prepared to act quickly if they or someone they know experiences stroke signs and symptoms," said Lichtman.

Signs of stroke

A stroke can come on suddenly, and health officials urge people to know the "F.A.S.T." acronym to recognize the signs of stroke: Face drooping, Arm weakness, Speech difficulty, and Time to call 9-1-1.

Getting immediate medical attention following a stroke may minimize long-term damage and prevent an early death, according to the American Stroke Association.

About 100 million people in 20 states are being impacted by yet another massive winter storm that's hitting the South, Mid-Atlantic and Northeast this week.

Lichtman told the Associated Press, given global climate change and extreme weather like the storm in the South, the findings "could be increasingly important."
Thanks for reading CBS NEWS.
Create your free account or log in
for more features.