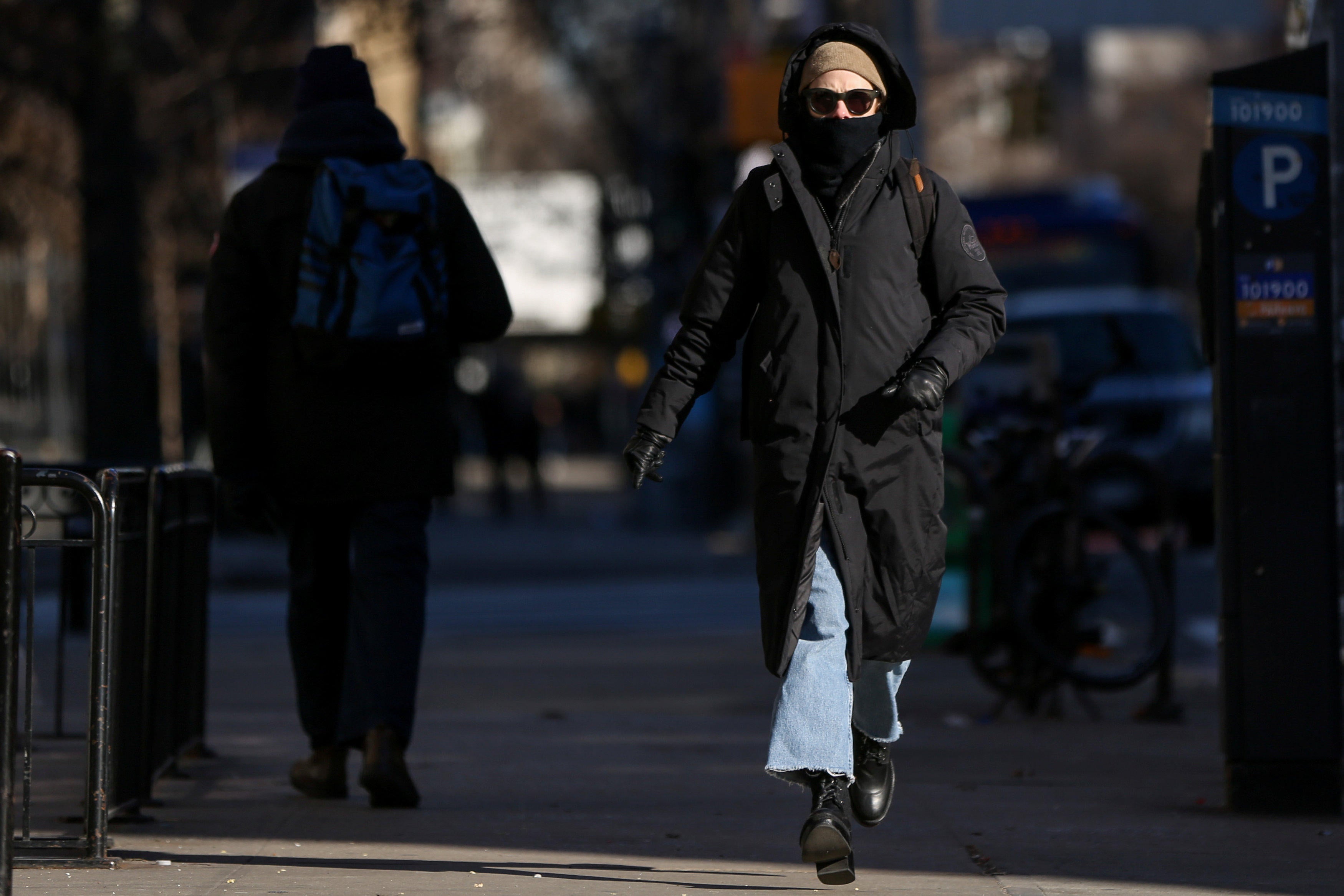 Arctic blast leads to health concerns ahead of cold New Year's Eve
PORTLAND, Maine -- As a deep freeze sets in across half the country, officials are urging people to help those most vulnerable, especially the homeless and the elderly.
Forecasters warned people to be wary of hypothermia and frostbite from the arctic blast that's gripping a large swath from the Midwest to the Northeast, where the temperature, without the wind chill factored in, dipped to minus 32 Thursday morning in Watertown, New York.
The prolonged, dangerous cold weather has sent advocates for the homeless scrambling to get people off the streets and bring in extra beds for them. Warming centers also were set up in some locations.
Boston's Pine Street Inn is sending a van with outreach workers around to persuade people to spend the night inside, but some said they prefer the streets.
Segundo Rivera and Sean Stuart told the Boston Herald they're not comfortable spending the night in a shelter.
"We've lived out here so long it's like honestly, this is comfortable for us," Rivera said.
A shelter spokeswoman said that if people don't want to go to a shelter, they're given blankets, warm clothing and a hot beverage, and informed of the dangers of extreme cold.
In the New York City borough of the Bronx, flames raced through an apartment building Thursday night, killing 12 people including 4 children, and sending residents fleeing outside into the frigid air.
The Ohio Department of Aging said older people are at increased risk from such severe cold, from medication side effects to the risk of falling. The department encouraged people to check on family members, friends and neighbors to make sure they're warm enough and have their needed medications and sufficient food and water.
President Trump weighed in on the cold, on Twitter, in a comment that drew criticism for suggesting that the cold snap dispels the threat of climate change.
Animal advocates urged people to remember their pets.
In Toledo, the Humane Society was looking into the death of a dog found "frozen solid" on a porch, cruelty investigator Megan Brown told The Blade.
"I don't know how long she was out there," Brown said.
A second dog was recovered shivering inside the home. The dogs' owner told The Blade utilities that had been shut off but he had been providing for the dogs while living elsewhere. He said he didn't know how one dog, an American bully, got outside.
On Thursday, cold weather records were set from Arkansas to Maine, and the cold air will linger through the weekend, reaching as far south as Texas and the Florida Panhandle.
Heavy snow is also expected Friday in the Pacific Northwest, across the Cascade mountains and into the northern Rockies before gradually tapering off Saturday. As much as 2 to 3 feet of snow is possible in the highest terrain, while coastal regions expect to see heavy rainfall.
In the Midwest, temperatures in Minneapolis aren't expected to top zero his weekend, and it likely will be in the minus-teens when the ball drops on New Year's Eve in New York City.
A winter storm warning was in effect for much of Montana, calling for significant snowfall followed by dangerously cold temperatures as 2017 comes to an end.
"People like to think of themselves as being prepared for the weather and things like that," Billings forecaster Dan Borsum said, "but this one will get your attention."
Thanks for reading CBS NEWS.
Create your free account or log in
for more features.