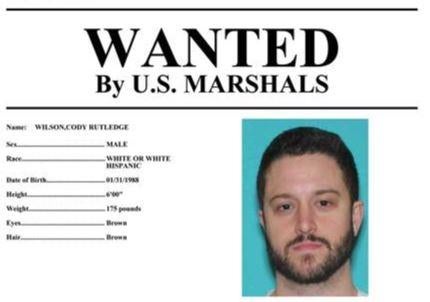 Cody Wilson, 3D-printed gun company owner accused of sex with girl, is arrested in Taiwan
TAIPEI, Taiwan -- The owner of a Texas company that sells blueprints to make untraceable 3D-printed guns has been arrested in Taiwan, CBS News confirmed. Cody Wilson has been accused of having sex with an underage girl and paying her $500 afterward in Texas.
Taiwan's National Immigration Agency and Criminal Investigation Bureau confirmed to CBS News Friday that Wilson was arrested. The bureau confirmed earlier that Wilson was in Taiwan after arriving on the island earlier this month.
The bureau also said Wilson's passport has been nullified, which means he's staying in Taiwan illegally, CBS News has confirmed.
Taiwan's Central News Agency said the island's immigration department would make arrangements for Wilson to return to the U.S. as soon as possible.
Austin police Cmdr. Troy Officer said Wednesday that before Wilson flew to Taiwan, a friend of the 16-year-old girl had told him that police were investigating the accusation that he had sex with the youth.
In a court filing this week, Wilson was accused of having sex with the girl at an Austin hotel last month. A counselor for the teenager reported the accusation to Austin police a week later, according to the affidavit. Wilson met the girl through the website SugarDaddyMeet.com, where she had created an online profile, according to the document.
The girl, according to the affidavit, said they met in the parking lot of an Austin coffee shop before they drove to the hotel. The girl told investigators that Wilson paid her $500 after they had sex and then dropped her off at a Whataburger restaurant.
Wilson is identified in the affidavit as the owner of Austin-based Defense Distributed. After a federal court barred Wilson from posting the printable gun blueprints online for free last month, he announced he had begun selling them for any amount of money to U.S. customers through his website.
Nineteen states and the District of Columbia sued to stop an agreement that the government reached with Defense Distributed, arguing that the blueprints for how to print plastic guns could be obtained by felons or terrorists.
Law enforcement officials worry the guns are easy to conceal and are untraceable since there's no requirement for the firearms to have serial numbers. Gun industry experts have said the printed guns are a modern method of legally assembling a firearm a home without serial numbers.
Thanks for reading CBS NEWS.
Create your free account or log in
for more features.